White Racism and the Cosby Show, Essay Example
Pages: 3
Words: 943
Essay
This Essay was written by one of our professional writers.

You are free to use it as an inspiration or a source for your own work.
Although both Kelefa Sanneh's piece for The New Yorker entitled "The Eternal Paternal" and Mike Judd and Clay Steinman's article "White Racism and the Cosby Show" address the cultural significance of the American comedian Bill Cosby, the genres of the respective pieces determine how the authors approach their shared topic. Namely, in the case of Sanneh's article, in so far as it is a piece of journalistic writing and therefore intended for a populist audience, the methods by which Sanneh builds his claims differ significantly from how Judd and Steinman construct their argument. Above all, in Sanneh's article, personal observation, such as anecdotes and personal biography play a key role, whereas for Judd and Steinman, an academic approach, rooted in the sociology of racism, shapes their narrative.
Since the focus of Sanneh's article is on Bill Cosby the person, he writes what is called in journalism a personality profile of the comedian. Sanneh, accordingly, wishes to portray in his account biographical information on Cosby, so that the reader forms an idea of who Cosby is as a human being, for example, his background. At the same time, Cosby's own voice figures prominently in the piece, such as in the form of quotations from Cosby's comedic stand-up act. Furthermore, Sanneh introduces what others think about Cosby, for example, acquaintances and more specifically in the context of this article, Cosby's selected author for his own biography (which makes it a form of autobiography in a sense, since the subject of the biography chose the author in this case). Lastly, Sanneh also includes his own personal thoughts on Cosby as a comedian, and, by extension, as a human being, which further sketches the story of Cosby as a human being.
Accordingly, in the genre of the personality piece as it is presented by Sanneh, there are four narratives at work simultaneously. Firstly, there is the factual, biographical information, such as where the person being profiled is born, what he or she studied, the jobs he or she held, the influence or lack of influence of parental authorities on life, etc.,. This is so-called objective information which is not subject to debate. Secondly, there is, at least in Sanneh's piece, a narrative presented by the person being profiled. In Sanneh's article, this takes the form of excerpts from Cosby's comedy act. This itself is a significant choice, because Sanneh could have included an interview with Cosby himself, but chose not to, which suggests that he wanted to portray a more objective account of Cosby the person. Thirdly, there is the presence of other subjective interpretations of Cosby the person. Lastly, Sanneh gives his own judgment on who Bill Cosby is as a person. In his judgment, Sanneh suggests that Cosby is no longer the ideal father which he endeavored to portray in the 1980s, and Cosby remains now relevant only to the extent that there existed an audience "still happy to listen to what Cosby had to say, and to give him an excuse to say it." In other words, Cosby's relevance has dwindled, but since he still has a public which, for example, attends his comedic shows, then he will still have a voice. Sanneh's piece, in this regard, is largely critical of Cosby as a person, using these aforementioned different narratives to build his case.
In contrast, as an article with an academic tone, Budd and Steinman avoid personal evaluations of an individual. Their focus is instead to concentrate on what Bill Cosby's work says about American society. In other words, they take an academic approach to a specific subject, linking it to sociological concepts. This renders their piece entirely different than the genre of the personality profile.
The main thesis of Budd and Steinman's article is that the Cosby Show has a negative effect on discourses about racism in the United States, since, because the Cosby Show incorporpates images of "successful" African-Americans, this fits into White Americans' narrative that racism in the United States is a thing of the past. Furthermore, because of the affluent status of the family in the Cosby Show, the program also ignores the problems of class difference. As the authors write, "within this context, that the show idealizes affluence and fails to mention race or class conflict…makes sense." In line with this thesis, therefore, the authors argue for the continued presence of racism and class conflict in American society and then juxtapose this with the ideological content of the Cosby Show. The strength of their argument therefore rests on the sense in which they accurately demonstrate that The Cosby Show functions as a mythology, which hides race and class antagonism. Certainly, the authors also use an objective methodology, for example, noting that Cosby's role in the show may be interpreted as trying to refute the white stereotype of absent black fathers. Nevertheless, using citations, concepts from sociological literature, etc., they advance a thesis about the Cosby Show, which can then be responded to from other academics working in the field of sociology of race.
Thus, there are clear differences between these two genres of writing. Both contain a subjective quality. Sanneh argues for a particular image of Cosby, whereas Budd and Steinman argue about the role of Cosby's work in the context of sociology of race. Yet Sanneh's article is essentially a piece of biography. Budd and Steinman's work is instead an article on how media reflects or does not accurately reflect real social phenomena. These respective genres, therefore, have entirely different methodologies and points of argument.
Works Cited
Budd, Mike & Steinman, Clay. "White Racism and The Cosby Show." Jump Cut. No. 37, July 1992.
Sanneh, Kelefa. "The Eternal Paternal." The New Yorker. September 15, 2014.
Time is precious
don't waste it!
Get instant essay
writing help!
Plagiarism-free
guarantee
Privacy
guarantee
Secure
checkout
Money back
guarantee
Get a Free E-Book ($50 in value)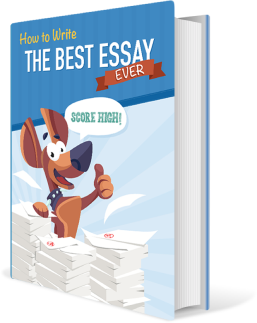 How To Write The Best Essay Ever!