Who Pays? Essay Example
Pages: 4
Words: 1074
Essay
This Essay was written by one of our professional writers.

You are free to use it as an inspiration or a source for your own work.
The United States government on the state and local levels levy taxes in various categories on both individuals and businesses. These taxes are levied to help with government funding of public services and mainly fall under four categories—state income taxes, personal income taxes, property taxes, and consumption taxes (which are sales and excise taxes). Each state in the nation relies heavily on its taxes (ITEP).
Are state and local government taxes mostly regressive, progressive or neutral?
State and local taxes differ, not only from state to state but, when it comes to whether or not the taxes are regressive, progressive or neutral. It depends on what category the taxes fall that determines this. For example, state income taxes (which can include local taxes) typically are progressive taxes. This means that tax rates increase as incomes increase. Regarding this, it is typical for lower income families to pay one-tenth of what higher income families pay of their incomes as a tax rate, and those families in the middle-income bracket pay about half of what higher income families pay (ITEP). Therefore, it is seen that state and local taxes actually "progress" with the rate at which people make more money.
For 2015, it is estimated that the poorest fifth of people in America will pay an average of 10.9 percent of their incomes to state and local taxes, which is an inequality that is a burden on these people. The middle fifth of the American population will pay 9.4 percent of their incomes in taxes, and the top 1 percent of Americans (according to income) will pay only 5.4 percent of their incomes to state and local taxes. This is known as the aggressive nature of income taxes (Buffie).
Property taxes, similarly, are also typically somewhat regressive in nature, and this includes both business and individual taxes. Within this category, it is the renters and the homeowners (the poorest taxpayers) who pay higher property taxes, as compared to other groups of taxpayers. Consequently, wealthy taxpayers pay the least in property taxes from their incomes (ITEP).
The most regressive taxes are sales and excise taxes, which means lower income families pay a much higher percentage of their incomes (8 times more) than higher income families. Middle-income families pay significantly more than higher income families in sales and excise taxes as well, at five times as much (ITEP).
What are the most regressive and progressive states?
Not all states are the same when it comes to being regressive or progressive with their taxes and tax structures. The most regressive states in the United States are Washington, Florida, Texas, South Dakota, Illinois, Pennsylvania, Tennessee, Arizona, Kansas and Indiana. These states do not have a very fair structure to their state income taxes, as they use regressive tax loopholes to the benefit of those taxpayers who are the wealthiest. One of these loopholes is the use of a flat-tax rate structure instead of a graduated rate structure, and this is beneficial to the wealthy and not the poor (ITEP). For example, a flat rate that may only be 2% of a wealthy person's income may be 30% of a poor person's income, and this is not a fair standard.
The most progressive states for state and local taxes are California, Louisiana, Delaware, Maine, Ohio and Virginia. These states have progressive tax rate structures and their tax inequality indexes are positive. This means that all incomes, for both the poor and the rich, are more equal after people pay their state and local taxes than before they pay them (ITEP).
What are the most regressive and progressive state and local taxes?
Certain state and local taxes are more regressive or progressive than others. For example, personal income taxes are more progressive than other state taxes. One reason for this is the use of the Earned Income Tax Credit for low income families, which is in effect in the District of Columbia and 25 other states. Alternatively, the most regressive taxes are sales and excise taxes (consumption taxes). Sales and excise taxes, on average, are 7 percent for the poorest people, only 4.7 for those in the middle-income bracket, and an even lower 0.8 percent for the wealthiest taxpayers (ITEP). Accordingly, the lower a person's income, the higher is that person's overall effective tax rate for both state and local taxes.
How does Massachusetts stack up compared to other states?
Massachusetts has progressive features that benefit lower income families that include providing the Earned Income Tax Credit at a 15 percent refund, not taxing food and clothing under a certain amount spent ($175), eliminating income tax liability for taxpayers with the lowest incomes, and requiring corporations to use combined reporting for income taxes. The state's regressive features include using a flat tax rate for personal income taxes, not providing credit for the property tax "circuit breaker" for lower income taxpayers who are non-elderly, not providing refundable child tax credits, and imposing high cigarette tax rates, which is $1 per pack. Another tax that was significantly increased by Massachusetts is its gas tax, which increased by 3 cents. However, this is not as much of a gas tax increase as other states, such as New Hampshire, for example, which increased its gas tax by 4.2 cents (ITEP).
As compared to the other states, Massachusetts is the 24th most unfair system for state and local taxes in the country. This is reported in the Institute on Taxation & Economic Policy Tax Inequality Index. Massachusetts has incomes that are less equal after state and local taxes than 27 other states. However, Massachusetts, with a -5.2% tax inequality index, is more equal than 23 other states in the country. For example, the number 1 most unfair system in the country for state and local taxes is Washington and the 51st is Delaware, which has the fairest system in the nation. So, Massachusetts is in the middle, when compared to the other states, as being a state with a fair tax structure.
As reported by ITEP, every state tax system in the country is virtually unfair to some degree, and this is a problem that is made worse because states do not use a graduated personal income tax system and depend too much on consumption taxes (sales and excise taxes). However, it is better for people who live in states with tax structures that lean more toward progressive than regressive.
Works Cited
Buffie, N. Local Taxes Are Naturally Regressive. 20 January 2015. 18 March 2015. <http://www.cepr.net/index.php/blogs/cepr-blog/local-taxes-naturally-regressive>.
ITEP. Who Pays? Distributional Analysis. Washington, DC: The Institute on Taxation & Economic Policy, 2015. Print. <http://www.itep.org/pdf/whopaysreport.pdf>.
Time is precious
don't waste it!
Get instant essay
writing help!
Plagiarism-free
guarantee
Privacy
guarantee
Secure
checkout
Money back
guarantee
Get a Free E-Book ($50 in value)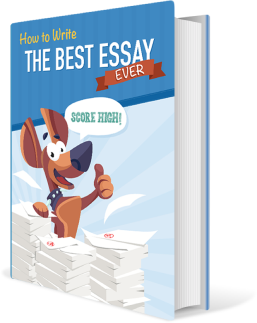 How To Write The Best Essay Ever!