Why Needs Assessment Is Necessary, Essay Example
Pages: 5
Words: 1311
Essay
This Essay was written by one of our professional writers.

You are free to use it as an inspiration or a source for your own work.
One
In no uncertain terms, the importance of needs assessment as an organizational process may not be overstated. It is the proactive commitment which is vital for the success of all organizational efforts, in that it investigates and identifies what is required/absent in employee skill levels, and with specific regard to the goals of the organization. This is a value best seen by noting potential issues that needs assessment addresses. For example, with needs assessment in place, problems related directly to performance, rather than the employee skills levels and motivations, are revealed as such. Needs assessment isolates where training is inadequate, just as failures in proven training then indicate poor placement of employees. With no needs assessment, then, both financial and human resources are wasted in training programs yielding unacceptable results (Noe, 2010, pp. 103-104). It is, simply, the exercise of crucial foresight and strategy necessary to enable organizational functioning at the desired, if not vital, levels.
The exponential nature of needs assessment, in that it is a multifaceted process in which each component relies on the others, demands that participation include upper management, all middle-level managers concerned with the outcome and/or department, the trainers, and the employees themselves (Noe, 2010, p. 105). Each agent in this scenario performs a vital role: upper management takes the expansive view of what the organization is seeking in broad terms; middle management maintains a focus and provides input as to more specific objectives; and the trainers develop the means by which employees attain the required skills and/or motivations. The employees are integral to all of this, as the determining of their abilities and their acquisition of the training bring the process begun with assessing of needs to full circle. In needs assessment, in fact, no component is "less important" than another, for the goal of the training is hampered or denied if all needs – and existing employee and organizational realities – are not considered.
Two
Regarding actual methods used in needs assessment, the parameters are relatively wide. One approach is essentially observational; the organization, aware of its objectives, monitors the performance levels of the employees and seeks to identify issues having a negative impact. An example of this may be the manufacturer frustrated by minimal output when the technology is in place for greater productivity; something is not facilitating what should be occurring, so the need is assessed through observing how the employees actually conduct themselves on the job. Then, this observational method factors into most others, as in the case of Texas Instruments working to develop engineering experts into skilled engineering trainers. Observation noted that the skill levels in the subject matter were there, but instruction processes were lacking. This was a reality then addressed determined by collecting relevant information, creating a more clear definition of the department's mission, implementing new development strategies in instruction while utilizing existing ones, conducting competency studies, and interviewing trainers and employees throughout the processes to ascertain weaknesses (Noe, 2010, p. 107). Importantly, observation was maintained consistently during the entire assessment process and modes of address.
The Texas Instruments case, as noted, conveys virtually all of the methods commonly used in needs assessment. Technically, these are: observation; the creation and usage of questionnaires and interviews; focus groups; disseminating manuals and technical information; and employing online technology to monitor, assess, and instruct (Noe, 2010, p. 108). Another example indicating how interactive these methods are is the case of Dallas Baptist University's online course development. Both the need to enter into this form of education and the processes to best achieve it were carefully conducted by a committee composed of administrative personnel, technology experts, academic advisers, and faculty. Included as well was information regarding online educational trends, and the entire process of assessment was carried out under the involved scrutiny of the deans and the Vice President of Academics (Shelton, Saltsman, 2005, p. 44). The comprehensive nature of the initiative appears to have greatly encouraged the University's ongoing success in this arena.
Three
As my organization's training manager entrusted to facilitate a new project, I am in the favorable position of working with a "blank slate" needs assessment agenda. More exactly, as the project is new, I am freed from the obligation to investigate issues already in place, and isolate where needs are not sufficiently addressed. That said, it is crucial that I undertake a fully comprehensive approach to make the most of my advantages. To begin with, then, my assessment strategy relies on establishing the exact nature of the project in terms of demands in skill levels and performance. I must understand my objective completely before I may then determine what resources are available to achieve it, as well as what resources are helpful but require additional training.
This then brings me to the second phase of my assessment, which is external. I must both observe existing employee performance and interact with management to gain all necessary, non-apparent information regarding this performance. From here I can then determine the most likely candidates for inclusion in the project, which will likely involve individuals best suited to acquire the new training. In this I must work with the trainer(s) in devising an optimal instruction process, and I believe that input from the employees will be greatly beneficial here; once brought into the project, they can provide feedback based on their own perceptions of both their readiness and missing elements. My job entails comprehending where personal inclinations end and ideas specifically going to enhancing the project begin, just as I will maintain an awareness of the process in its entirety throughout. It must be emphasized, again, that I am determined to take full advantage of the proactive quality of this venture, which translates to the most careful attention to concept, conveying of the information, gauging employee suitability, and collaborating with the trainers and the training.
Four
Multiple considerations go into deciding on in-house training or the using of vendor services. Moreover, the decision hinges on pragmatic concerns as well as risk and benefit assessment. To begin with, I must have a clear understanding of what the organization can afford in initial expense, even as this must be weighed against the projected consequences of the training. It may be better for the company, for example, to spend more than is allotted to an external vendor likely to generate results going to vastly increased performance. This then must be balanced against the costs of developing a similarly effective in-house training system, along with the additional expense of maintaining such a system after immediate need is addressed. Linked to this perspective must be a true understanding of the nature of my organization, in terms of which approach will be more likely to influence it positively.
These concerns in mind, I am inclined to promote in-house training. While vendors will offer expertise likely beyond my organization's abilities to generate the same, it is inevitable that an outsource training program will be a model geared to accommodating organizations of various kinds. I can anticipate that a high-end consultant firm will professionally tailor its services to meet my organization's structure and needs (Noe, 2010, p. 113), but I cannot lose sight in this process of the nature of my organization as perhaps too distinct to benefit from any inherently generic approach, no matter its specifications. Organizations are intrinsically organic entities, and my aim is to train in a manner actually derived from my organization's unique being. Then, it is important to consider that no superior training model will be confined to a single project or aim; if we invest the effort and expense to create one to meet a specific need, we are as well equipping ourselves with an immensely valuable instrument for both future contingencies and opportunities not yet apparent.
References
Noe, R. A. (2010). Employee Training and Development. (5th ed.). New York: McGraw-Hill/Irwin.
Shelton, K., & Saltsman, G. (2005). An Administrator's Guide to Online Education. New York: Information Age Publishing.
Time is precious
don't waste it!
Get instant essay
writing help!
Plagiarism-free
guarantee
Privacy
guarantee
Secure
checkout
Money back
guarantee
Get a Free E-Book ($50 in value)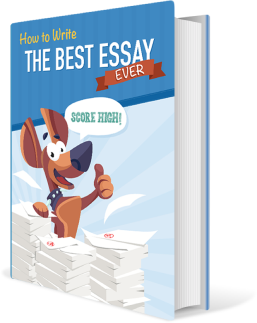 How To Write The Best Essay Ever!