Women and the Fur Trade in New France, Essay Example
Pages: 4
Words: 1115
Essay
This Essay was written by one of our professional writers.

You are free to use it as an inspiration or a source for your own work.
The authors main argument is that women were involved in business prior to the World War I, which is considered to be the time period in which historians associate women's involvement in the workforce. To do so, the author evaluates historical literature to assess the stories of women that were involved in the fur trade. This information could be utilized to assess the standing of women during this time period. Even though all individuals discussed were involved in the fur trade with varying levels of success and wealth, it is proposed that the reason for this involvement among these individuals, however, is similar. This source was written from a historical perspective, but it can be used to draw an understanding of life during this time period for women.
Broadly, this article studies the role of women on business in New France. The traditional role of women during this time period was one of a home keeper. However, it is apparent that if the husbands of these individuals participated in the fur trade or other aspects of business, it is reasonable for them to be involved to some extent to provide support to their husbands. Furthermore, it is important to note involvement in the trade and the support and financial stability that this involvement had the potential to bring about would survive the death of a husband. Therefore, women were more able to be financially sustainable if they had some degree of involvement in this trade.
In particular, women were associated with the fur industry due to their role as traders. Since these individuals, interestingly, conducted a majority of transactions, they interacted directly with the profits. We typically do not think of women in this time period being involved in business because many individuals did not believe that women had a role in this field. However, for families that wanted to become wealthy and regularly participate in business transactions that could contribute to this goal, women involvement in the trade is natural. Women were underutilized prior to this time period, and it is easy to observe that having more workers translates to more profit. However, the profit earned in this instance was very desirable for female workers themselves, as well as their male counterparts.
In this article, several different women are described in order to help the reader gain a greater understanding of their involvement in business. In one instance, women made themselves responsible for making business deals to obtain the rights to complete these sales. In others, women became involved with smuggling fur products or intercepting them in order to gain a profit. These transactions are perhaps the most interesting, because women are not typically associated with piracy. Such an action tends to be considered unladylike. However, Louise Denys de la Ronde was once such individual that became involved in crime related to stealing furs. At the time of her retirement, she had 46,000 livres in her possession from sales that she had made in connection with the smuggling. This demonstrates that smuggling was a lucrative trade, and one that transcends gender boundaries in spite of the associations we typically make with such actions.
It is interesting to analyze the reasons for such involvement in crime. During this period of time, arguably, there were very few ways for women to make a living on their own. Many of the individuals without husbands had the ability to work in restaurants or as prostitutes, but these professions were occasionally demeaning, required long hours, and did not provide significant payoff. Since society was structured in a way that made it challenging for women to amass such profits, it is natural that women attempted to find new ways to be able to accomplish this. Since smuggling furs was technically illegal but challenging to regulate, this appeared to be a reasonable niche for many women who aimed to find profitable work. Thus, their involvement in such activity cannot be considered surprising. Left with so few options, some clever women became involved in this business in order to become successful either with or without the aid of men.
Based on the case study provided in the article, the women that were involved in the fur trade came from many different walks of life. Due to the availability of records, it is challenging to ascertain which women profited from this involvement, and which did not. It is also challenging to determine which individuals from this group could be considered poor, middle class, or wealthy. Such records were not readily available for all women involved. However, their information that is provided can be used to gain an understanding of the type of women that were involved in this trade. It could be said that many of these individuals were ambitious, and those that were involved in it and not being provided with financial incentive were likely benefitting from this transaction at least indirectly. Overall, women used the fur trade in order to ensure survival. Whether this was through independent means or through the help of men, however, is up to the individual.
Overall, this source is a compilation of information concerning women involved in the Fur Trade in New France. It can be concluded that there were many diverse reasons for the involvement of women in the fur trade. Many women became rich from their involvement, while others became involved to survive. Some transactions were legal, while others were not. However, involvement in this trade demonstrated the dedication that women had during this time period to become successful independently of men, which was considered to be a challenge during this time period.
This article is interesting because it poses the women of New France in a new light. Historical contexts depict women as home keepers, and it is little thought that many of them were involved in business, let alone criminal action associated with the fur trade. It is important to consider that women are able to determine what they need to do to survive and succeed, and this can be done within the context of stringent societal standards. While it could be said that women had less freedom in New France than they do in the developed world today, it is interesting to see how these individuals have mastered an understanding of society that has allowed them to go beyond society's expectations of them. This article presents a series of women who went against odds and became involved in a trade that is traditionally reserved for men. This was an important step of the ability of women to achieve social justice, which could have served as a basis for the rights that women have achieved today.
Works Cited
Noel, J. 'Nagging Wife Revisited': Women and the Fur Trade in New France.
Time is precious
don't waste it!
Get instant essay
writing help!
Plagiarism-free
guarantee
Privacy
guarantee
Secure
checkout
Money back
guarantee
Get a Free E-Book ($50 in value)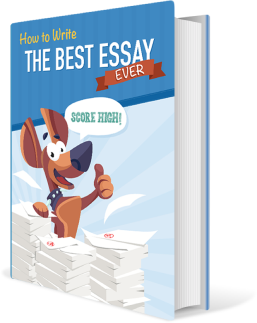 How To Write The Best Essay Ever!