Workplace and People, Essay Example
Pages: 3
Words: 866
Essay
This Essay was written by one of our professional writers.

You are free to use it as an inspiration or a source for your own work.
The below review of recent articles is designed to investigate what makes a workplace attractive, easy to use, and accommodating. By reviewing three Corner Office articles from the New York Times website, the author is investigating the common characteristics of good work environments that help teams and individuals grow.
Office Politics and Matching Teams
One of the major problems most blue collar and white-collar workers face is office politics. Being in the same room with random people, who all have their own aspirations and motivations is challenging. Bryant's article mentions that inclusion starts with confidence in one's self and others. People with courage are appreciated, and the interviewee confirms that when selecting, he looks for individuals who are team players. As Paliwal confirms: "I'm looking for whether they will bring the best out of the teams — and not just the peer groups, but people below them and above them". The CEO of Harman International Industries states that office politics are influenced by the leader's attitude. They will either encourage it or stop it in the very beginning. He also states that talking over problems is the best way of stopping office politics. A good leader would advise colleagues to go over and talk about their concerns with the person in question, instead of telling him about the issue. This creates an open team culture, and stops office politics that can potentially be damaging for the entire organization. Further, it encourages teamwork, and positive, can-do attitude, which is very important in all companies that are looking to improve their effectiveness, maintain a positive culture, and keep all employees satisfied with their environment.
Providing Feedback
Bryant's interview with Karen May, People's Development president of Google is highlighting the importance of communicating perceptions of each other's work. When used to support others and improve their performance, feedback can be a powerful motivation tool, as the May confirms. She also states that "People learn best when they're motivated to learn". This means that it is better to help individuals realize their shortcomings and the areas where they can contribute more than making it compulsory for every team member to attend different training sessions. She truly believes in peer-to-peer influence, and states that it can be more motivating than a written career path development plan. She does not believe in the effectiveness of training sessions that people are required to attend, as they are not motivated to learn, and do not realize how it will help them with their career progression. Further, she states that there is nothing wrong with giving feedback (even negative), no matter how uncomfortable it is. Managers need to find employees information and options on how to fix their shortcomings and mistakes, and this is when workers can be motivated to take on training. A successful leader also needs to be a coach who supports individuals to match their personal goals with the organization's objectives.
Straight Talk
Bryant' s interview with Anne Williams-Isom, leader of a non-profit children's organization reveals the importance of an open organization. She tells the interviewer that she looks for people who have a high level of self-awareness, and who can express themselves openly. She believes that only those who are aware of their imperfections can work on them. As Williams-Isom confirms: "you have to be aware that you have the flaws". People with integrity can reflect on their own performance, ask for support, and collaborate with others. People who think that they know everything do more damage to the organization than those who seek answers and knowledge. This lesson is important in today's competitive environment, and while the interviewee works in a non-profit organization, she realizes that integrity and authenticity is more important than qualification and technical skills.
Conclusion And Reflection
Based on the above reviewed articles, it is evident that a good workplace enables communication between team members, and with supervisors as well. It consists of a group of individuals who are aware of their flaws, and work together to improve the results of the organization and the team. The role of the leader in creating the right culture within the workplace is crucial. The leader needs to show an example of integrity and openness. While people often engage in office politics and attempt to advance their career by competing with others or highlighting team members' flaws, it is the manager's responsibility to encourage open and productive communication by showing an example. Another important lesson learned from the above interviews is that training should be encouraged, but not compulsory.  Many workplaces have rigorous training policies and requirements, however, if the individual does not understand why they need to sit through the presentation or complete the test, these cannot be effective. This confirms the idea that a good leader is not only able to manage others and provide instructions, but also become a coach who helps individuals achieve their professional goals, by providing supportive feedback. A good organization encourages open communication, feedback, and encourages individuals' self-awareness within the workplace.
Works Cited
Bryant, A. "Trying to Stop Office Politics in Its Tracks" Corner Office. 2013. Web. <http://www.nytimes.com/2013/01/13/business/harmans-chief-on-how-to-reduce-office-politics.html?rref=collection%2Fcolumn%2Fcorner-office>
Bryant, A. "Conquering Your Fears of Giving Feedback". Corner Office. 2012. Web. <http://www.nytimes.com/2012/12/30/business/karen-may-of-google-on-conquering-fears-of-giving-feedback.html?rref=collection%2Fcolumn%2Fcorner-office>
Bryant, A. "The Importance of Straight Talk" Corner Office. 2014. Web. <http://www.nytimes.com/2014/12/07/business/corner-office-the-importance-of-straight-talk.html?rref=collection%2Fcolumn%2Fcorner-office>
Time is precious
don't waste it!
Get instant essay
writing help!
Plagiarism-free
guarantee
Privacy
guarantee
Secure
checkout
Money back
guarantee
Get a Free E-Book ($50 in value)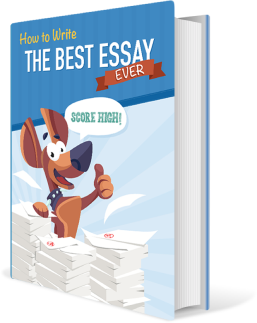 How To Write The Best Essay Ever!