World Issue Portfolio, Essay Example
Pages: 3
Words: 944
Essay
This Essay was written by one of our professional writers.

You are free to use it as an inspiration or a source for your own work.
Summary
Over the summer, The Canadian Union of Postal Workers went on occasional brief strikes in response to Canada Post, their employer and the national postal service, cutting wages and benefits for new employees. Since the service is still profitable the union objected, despite working in an industry growing increasingly obsolete. Eventually, Canada Post responded by locking out the entire work staff and cancelling mail services.
Theory 1: Demand for Labour
Demand for labour is the amount of hours that an employer or group of employers demands from its workers. It is actually determined largely independently of the employers, but by external factors. The main one is what is called derived demand, basically that the demand for labour will be dependent on the demand for the output of that labour. The more people want to buy a product, the more workers who make that product will be in demand.
How is the theory being presented?
The issue is over overall compensation to the postal workers. This is partially determined by demand. The demand for mail is specifically alluded to in the article, through derived demand this can be seen as a huge determinant on the demand for CUPW.
How is it impacting the situation?
Demand for labour is the main thing driving this entire situation. The world and Canada are all seeing less demand for mail, and Canada Post no longer demands as much labor as they previously did, hence their desire to lower wages. The workers point to the fact that Canada Post has remained profitable, meaning that there must still be enough demand for mail to make their wages tenable. Ultimately, if there was no decrease in the demand for their services Canada Post would not have instigated this dispute with their attempts to lower wages and benefits for new employees.
How it is working/not working?
Derived demand is proven true here, as the change in mail demand is beginning to reach workers. In some markets, a change in the demand curve for postal workers should result in a lowered wage for them quickly. However, this is not occurring here because of the reduced flexibility resulting from the union.
How does the theory help to explain what is going on?
You can see why this issue is occurring if you understand why the employer feels the need to cut wages. Their demand for labour is decreasing, as it should based on the obvious drop in demand for mail. For this reason, they want to cut wages, knowing that even if they attract fewer workers, it is okay as they don't need as many. The workers object to this out of their self interest.
What are the future implications of the theory in application?
As demand for mail drops, demand for labour will continue to drop. At some point the situation will no longer be tenable as there is only so long that they can be paid above the demand curve. The bigger the difference becomes between their market value, based partially on demand, and what they are making the more likely Canada Post is to take drastic action to change it.
Theory 2: Role of Labour Unions
Labour unions represent large numbers of workers, who through the power of collective bargaining can manage to improve wages, benefits, and working conditions. There can be several different types, depending on how they are employed. Public sector unions represent workers employed by government agencies.
How is the theory being presented?
The labor strife here is evident in the article. The reason this article exists is because the union was able to resist the wage lowering through strikes.
How is it impacting the situation?
Without union involvement, the story simply ends with the wages significantly cut. However, they resisted this, causing Canada Post to lock them out.
How it is working/not working?
The workers attempts to strike were unsuccessful largely because of a new law passed entirely for this situation. The conservatives made the strike illegal and the union was forced to accept a deal worse than the one they initially objected to. On top of this, denying people mail service for three weeks likely sped up the inevitable decline in mail service.
How does the theory help to explain what is going on?
It explains why such large swaths of the postal workers were willing to strike, as this is a normal function of unions almost never seen outside of them. It also explains why Canada Post is not simply able to change their structure at will, since the union has agreements with them that must be respected, as well as the threat of a shutdown if they try to radically alter anything.
What are the future implications of the theory in application?
The CPUW will keep fighting wage cuts and likely layoffs, since that will erode the base from which it gets union dues. This could very well mean more labor stoppages and interrupted service. However, the actions from Parliament have made it very difficult to predict these actions to have successful results.
Personal Reflection
I was drawn to this article, because it seems odd to me that the workers did not accept lower wages. Clearly market forces are driving their wages downward, so I felt fighting it would be futile and the stoppage could hurt them even more. I found this situation especially interesting because it became such a focus of the government. The usual employer-union relationship was completely different because the employer could simply change the law against them.
For personal purposes, the lesson here is that the best jobs are determined through the demand for the product being produced. Mail workers may be excellent at their jobs, yet people simply do not need as much mail anymore and for that reason their wages are bound to fall.
http://www.economist.com/node/18898147
Time is precious
don't waste it!
Get instant essay
writing help!
Plagiarism-free
guarantee
Privacy
guarantee
Secure
checkout
Money back
guarantee
Get a Free E-Book ($50 in value)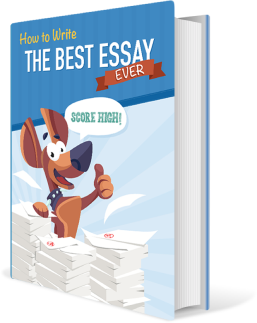 How To Write The Best Essay Ever!