Home
/
Research Paper
/
Writing up Your Topical Research and Doctoral Learning Plan, Research Paper Example
Writing up Your Topical Research and Doctoral Learning Plan, Research Paper Example
This Research Paper was written by one of our professional writers.

You are free to use it as an inspiration or a source for your own work.
Organizations benefit by imposing professional development programs that will allow their employees to learn skills they need to improve their ability to perform in the workplace. It is, therefore, the responsibility of the human resources team and the management team to collaborate. This collaboration will help them develop these training programs in addition to developing relevant assessments that will help the organization determine whether the information provided has been learned and will become implemented in practice. Overall, these professional development programs are expected to contribute to the workplace. Ultimately, they will help supervisors on a variety levels gain an understanding of skills that employees need to develop to achieve organizational efficiency (Speck et al., 2005).
The activities that we encountered in this course will help support this study because it will allow me to gain a greater understanding of the preliminary research that is needed to partake in this type of analysis. Before such a project can begin, it would be necessary to analyze the overall skillset held by the employees in the organization. Therefore, it would be valuable to review the resumes submitted by new employees to determine what skills they came into the workplace holding. Then, it would be helpful to review their yearly observations to determine how they have grown over the years in addition to what skills they have obtained. Next, an analysis should be conducted to compare what skills are necessary for the workplace. In addition, the skills that are currently held by workers in order to determine what types of professional development programs should be designed and implemented (Golding et al., 2006).
The type of skills needed would depend upon the particular industry that the organization is. For example, in healthcare administration, employees may need to improve their knowledge of electronic health record use, analytical skills, organization skills, and communication abilities. It is likely that many of the members of the team were hired with a basic skill set related to these organizational needs. It is also likely that these requirements have were developed as a result of direct experience in the field. Therefore, a comparative analysis of the skills that have developed over time will be useful to determine what would allow employees to develop similar skills more quickly in a manner that would create a more well-rounded work team.
This type of study could be used to improve any organization, but it would be the most beneficial to offer these improvements in a small business setting in which employees are required to have specialized responsibilities. Ultimately, a small group of individuals is responsible for filling each organizational role. Therefore, it is essential to create a balance of talent between these individuals to ensure that they are working together in a manner that promotes the advancement of the whole team and organization. Many people argue that a group is only as strong as its weakest link, and this is especially true in the small business setting because group members do not have sufficient time to spend helping their co-workers. Rather, the team must constantly produce usable products in order to ensure success for their company. This concept applies to large organizations as well, but it appears that the greater amount of people that an organization has, the smaller likelihood that a less skilled worker will impact the results of the group. These organizations are, therefore, able to invest more resources in training while smaller companies need to focus on developing already talented individuals to continue excelling in their current positions.
The knowledge that I have learned in this course will be a valuable component of my doctoral dissertation because it provided me with an understanding of the outline I should follow for this type of product. Before I get started, it will be necessary for me to conduct a thorough literature review of relevant topics in order to gain an understanding of the value of professional development programs in a variety of fields. I will then use this knowledge to generate an understanding of these programs in the specific field I will use for this case study. Furthermore, previous research will be used to demonstrate the ways in which professional training programs are optimized. Research will be conducted by exploring options for the format of these training sessions in addition to how employers can affirm whether the intended information was learned. For example, many organizations provide their employees with seminars that are attended once every year. At the end of these seminars, employees are required to complete a brief quiz that determines whether a majority of the information presented was comprehended. Individuals that pass this quiz will have a note in their employee file that makes a record of the score. Meanwhile, individuals that do not pass the quiz will be required to attend the seminar until they can pass the quiz. This testing is beneficial because it holds the employees accountable for the information that they are being taught and provides the organization with an enhanced understanding of their employees' capabilities.
An additional aspect of research that I have developed in this course is the ability to analyze data. I have learned that it is important to incorporate both quantitative and qualitative data into research projects and that these data types hold different value. While employee skills can be considered a qualitative value, it is important to note that it could also be measured quantitatively (Becker, 1960). Thus, a review of employees' original resumes compared to their newly developed skills is an excellent example of a valuable quantitative measurement. On the other hand, an assessment of their ability to learn information that is provided to them through a professional development program would benefit from a quantitative analysis (Kuhn, 1961).
In order to conduct a meaningful quantitative analysis, it would be necessary to search through resumes for keywords such as "Microsoft Office", "communication skills", etc. Since some skills can be listed on a resume in different ways even though they are meant to reflect the same skill, a list of keywords with relevant synonyms will be provided. This search will help the researchers identify the employees that have self-identified the same skills prior to applying to the position. Next, these same keywords can be searched for in the employee yearly reviews that are written by the supervisors. These new words can be considered newly developed skills, which will allow the research to generate a better understanding of the amount and quality of skills developed by the employees at the organization. To gain a better understanding of quality, each skill can be ranked on a scale of 1 – 5. This is expected to demonstrate the usefulness of the skill to the particular needs of the job (Marshall et al., 1998). The employer will then be able to use this information to determine whether the employees hold any gaps in knowledge and whether training programs should be held to enhance the development of a particular skill.
The quantitative analysis component of this project is related to the ability of employees to complete professional development programs with a high score. However, it is also valuable for the employer to assess whether the advancement of these skills has contributed to a variety of other factors, such as an increase in employee morale and profitability. It is expected that employees with a higher degree of training will be more efficient in the workplace, which will contribute to a greater profitability of the organization. This makes professional development programs a worthwhile investment because there is usually a clear return in profit. However, in order to optimize this process, it is important for the employer to pinpoint the specific skills that are needed by the organization. This can then be balanced with an understanding of the number of employees that need to develop the particular skill. In this manner, the topics of professional development sessions can be prioritized.
In order to ensure that the professional development sessions implemented will be beneficial to the organization, it is essential to ensure that they are engaging and relevant to all individuals that are required to attend. From personal experiences, I have not been able to focus in professional development sessions that have not directly pertained to my job. While I entered these sessions optimistic that I would learn something that I would be able to use in my position directly, this was often not the case. Furthermore, when these trainings were not relevant to my position, I would be repeatedly told that it was necessary to allow me to understand information that my coworkers would need to know. Ultimately, this was never the case, and many of these coworkers also felt that these sessions were not related to them even though they were designed with this intent. Therefore, it is ideal only to utilize professional development programs that have a clear relevance and benefit to workers. If this is not the case, the program is a waste of money and has the potential to cause more harm than good by decreasing employee morale.
There are many professional development topics that are beneficial to employees at a variety of organizations. One such topic is communication. A professional development session focusing on communication would be helpful because it allows the members of the organization to find ways to make this communication more efficient. Furthermore, it would allow workers to gain an understanding of how using different modes of communication could convey different messages. The main point of this type of educational session is to ensure that the team is communicating about their work effectively. Furthermore, it will open up an arena that will allow individual employees to voice their concerns about communication within the organization. This will provide the management with a sound understanding of what needs to be done in order to ensure that these problems can be resolved.
It appears that this type of project will help my knowledge because there are many aspects of this project that can be added to it over time. The idea is neither too broad nor too specific, which makes it an ideal project to explore, even without receiving preliminary data. While the proposed study is a literature review in addition to assigning professional development programs as an intervention within an organization, there are several additional studies that can be done to build upon this concept. For example, in addition to conducting this study as written, the researcher would be able to gain additional evidence by conducting employee interviews or by issuing surveys. This will enhance the study by allowing the research team to gain a greater understanding of the personal views of the employees. Furthermore, assessing employees before and after their participation in the professional development sessions and related quizzes will help the organization understand how the employees feel about these sessions in terms of several variables. These variables include the applicability of the session to their positions, the degree of motivation they gained or lost as a consequence of the session, and whether they believe that these sessions create a sense of community within the organization (Dunham, 1977).
This project will be beneficial to a multitude of different organizations because it is essential to optimize business practices in order to increase the efficiency of ideas in addition to product or service creation. These factors allow the organization to collect a greater amount of profit, which is beneficial to both the organization and its employees. This demonstrates that employee motivation will continue to be at a high because employees feel that they are making a major contribution towards the success of their company (Hackman, 1980). In addition, this enhanced production will make a greater degree of profit for the company, which can contribute to raises, promotions, and bonuses for other members of the team. Studies have shown that employees who participate in these programs feel more engaged with regards to their work in addition to being more motivated to help themselves and the company succeed.
In conclusion, I believe that the skills that I have acquired in this class have given me the ability to conduct an original research project of my own. I now have a greater understanding of what types of resources I should use in order to create a meaningful literature review section. This is necessary because it will help me refine my project idea in a manner that is relevant to the current literature. Furthermore, this course has helped me understand how to begin designing my research project. While there are many uncertainties with regards to this process, I have a better idea of the qualitative and quantitative data that I will collect in order to interpret my findings. In addition, I am better able to link these results to their application in the real world. Overall, I believe that the results of this research project will be beneficial to many different industries because employee skill is tied into company success so closely.
References
Becker, H.S. (1970). Whose side are you on? "Sociological Work." Chicago: Aldine.
Dunham, R.B. (1977). Relationships of perceived job design characteristics to job ability requirements and job value. Journal of Applied Psychology, 760–763.
Golding, L. & Gray, I. (2006).Continuing professional development for clinical psychologists: A practical handbook. The British Psychological Society. Oxford: Blackwell Publishing
Hackman, J.R. (1980). Word redesign and motivation. Professional Psychology, 445–455.
Kuhn, Thomas S. (1961). The Function of Measurement in Modern Physical Science. Isis 52 (2): 161–193.
Marshall, Catherine & Rossman, Gretchen B. (1998). Designing Qualitative Research. Thousand Oaks, CA: Sage
Speck, M. & Knipe, C. (2005) Why can't we get it right? Designing high-quality professional development for standards-based schools (2nd ed.). Thousand Oaks: Corwin Press
Stuck with your Research Paper?
Get in touch with one of our experts for instant help!
Messenger
Live chat
Time is precious
don't waste it!
Get instant essay
writing help!
Plagiarism-free
guarantee
Privacy
guarantee
Secure
checkout
Money back
guarantee
Get a Free E-Book ($50 in value)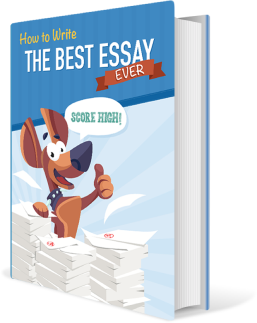 How To Write The Best Essay Ever!