Yoga and Science, Research Paper Example
This Research Paper was written by one of our professional writers.

You are free to use it as an inspiration or a source for your own work.
Introduction
The practice of yoga is truly ancient, and it is unknown just how far back the origins of this combined art, discipline, and means of spiritual expression go. What is known is that, for thousands of years, Eastern and Western cultures have turned to yoga as a means of enhancing the physicality of the body and attaining, through the meditation component of the techniques, mental and emotional inner harmony. Sometimes dismissed as faddist by various societies, yoga nonetheless always seems to reassert itself as a valid and highly beneficial way of balancing the needs of the body with those of the spirit, and in a manner accessible to any state of mind or faith. Moreover, modern research reveals that the spiritual and physical benefits of yoga are more than pleasing results of greater wellness and peace of mind; yoga, it is seen, is actually effective in combating and preventing a variety of illnesses. In a sense, this is inevitable; whatever promotes greater breathing, blood flow, and general health must strengthen the body, and consequently better enable it to deal with disease. Then, and with a particular emphasis on cancer, there is good reason to believe that the improved mental states usually created by yoga have potent affects on fighting this disease, which has been clearly linked with state of mind. Yoga is now, not removed from science, but a part of it, and continuing research supports the potentials for yoga to be greatly influential in treating cancer.
Basic Background
As there are varieties of yoga practices, so too is yoga itself not necessarily open to a single definition. It is not a religion, it is not a form of exercise, and it is not a meditation technique, yet it reflects all of these. In simple terms, yoga is: "An ancient mind-body practice that combines physical posture, breathing techniques, and visual imagery, meditation, or relaxation" (Chlan, Hertz, 2012, p. 130). It is, again, many thousands of years old, but the first recorded instructions regarding it date back to the work of Patanjali, a Hindu of the 2nd century B.C.E. (Trivieri, Anderson, 2002, p. 465). Primarily considered Indian in origin, yoga was long a practice restricted to the East. With increased trade and global interactions, yoga was gradually infused into Western culture, even while it was largely viewed as a "counter-culture", or alternative, practice; more exactly, although yoga had been introduced in the United States in the 19th century, it was only the interest in the East expressed by young people in the 1960s that gave it national attention (Gillen, Gillen, 2007, p. 20).
There are many different systems and models of practice within yoga, and various schools of thought assert each as being the most effective in attaining physical and spiritual well-being. Today, these types are generally narrowed down to four, and the first of these is Raja yoga, which also incorporates the Hatha and Tantric types. This form is marked by an active pursuit of evolved states of being, as opposed to yoga's more typical "cleansing" ideology, and the Tantric most emphasizes the power of the individual to cultivate awareness on levels emotional, spiritual, and sexual. Bhakti yoga is far more devotional, and centers on a surrender to God. Jnana yoga focuses on developing wisdom through the meditative study of the self, and Karma yoga's emphasis is on how the individual interacts with the world around them (White, 2007, pp. 17-22).
All these types, nonetheless, reflect basic principles of mind, body, and spiritual interaction.
Yoga and Cancer
Before assessing yoga's actual influences on cancer, it must be understood that no disease or ailment of the human body is restricted to any specific area of function of the body. We are "organic" beings in every sense of the word, in that all physical functions, in creating the state of health, are agents in both wellness and in disease. Consequently, focus from the individual on exercising in ways that develop posture and breathing skills invariably assists the body – and the mind – in being better enabled to maintain health and combat illness. A vast amount of evidence supports these benefits of yoga, in that the many Asanas, or postures, and Pranayama (breathing exercises) produce direct and positive results. More than a few studies report that sustained yoga reduces hypertension, as other research validates that yoga breathing techniques, not unexpectedly, vastly improve lung and respiratory performance. Even diabetics have been noted as requiring fewer drugs to stabilize blood sugar levels from yoga. It seems, in fact, that the effects of yoga have been documented as being beneficial over a wide range of problems, ranging from carpal tunnel syndrome to obsessive-compulsive disorder (Trivieri, Anderson, 2002, pp. 467-468). As yoga greatly relieves pressure on, and enhances the actions of, the nervous and respiratory systems, the mind and the body are energized and strengthened.
A number of studies support that yoga offers benefits, particularly to those undergoing treatment for some form of cancer. In a randomized group receiving lymphoma care, Tibetan yoga was practiced daily for three months. The results revealed significantly reduced levels of sleep disturbance in the patients. Another study focused on relaxation techniques for a sampling of women suffering from ovarian cancers. There was a noticeable improvement in distress levels, as well as in over-all fatigue, which typically results from chemotherapy (Alaoui-Jamili, 2010, p. 380). While such scientific evidence is encouraging, it is also acknowledged that research must expand in a more consistent and comprehensive manner, for the real value of yoga in treating cancer to be assessed (Alaoui-Jamili, 2010, p. 380). What all forms of yoga have in common, however, is a distinct reliance on using the body to enhance physical, mental, and emotional well-being. In yoga, as in ancient Western ideologies, the mind and body are one; the adage, "sound mind, sound body," is deeply embedded in Western practice and thought, and this only reflects the intrinsic, "wholeness" approach of yoga. In recent years, then, modern science is beginning to recognize how important the disciplines of yoga may be in actually addressing illnesses such as cancer.
The reality is that the potentials for yoga to be effective in cancer treatment are as varied as those of any practice which stimulates well-being in every element of the individual. Cancer, in all its malignant forms, presents challenges to clinicians typically met by an arsenal of medications, excise surgeries, and multiple chemotherapies. Unfortunately, modern thinking finds that only so many combinations of such treatments are effective, and only then to a relative degree; science has reached a: "therapeutic plateau in cancer chemotherapy" (Alaoui-Jamali, 2010, p. 3). Simply, it appears that increased dosages and/or varied combinations create as much damage as they seek to heal. As is well known, intense chemo and radiation treatments often make patients violently ill, and too weak to function normally. Medical science is therefore reluctant to press on with such extreme and debilitating measures.
This plateau also coincides with the recent uncovering of how critical psychological and emotional factors are to the health of the cancer patient. This has led, in fact, to the development of psycho-oncology, a branch of science in place to address the influence of these factors in both causing and exacerbating cancer. It seems that science has identified as crucial the reality that, as cancer typically creates in the patient some level of despair and/or anxiety, the body is then less able to summon the immune responses necessary to fight the disease, and the cancer exponentially grows. For many, cancer translates in the mind to a "death sentence," and the feelings this creates drastically and adversely weaken the patient (Porcelli, Sonino, 2007, p. 59).
Obviously, no medicine or radiation can ameliorate these tragic reactions.
Yoga, however, is poised to offer real and effective help for cancer patients. As noted, stress has been identified by the scientific and medical community, not merely as an unfortunate result of illness or anxiety, but as a very real agent in affecting the body's health. Equally importantly, stress has been noted for creating weaknesses in the immune system, and even for facilitating various forms of cancer (White, 2007, p. 73). Stress, if yoga could be said to have an actual target, is yoga's. Through disciplined and repeated posture exercises, and techniques engaged in to ease and expand natural breathing processes, yoga allows the individual to literally expel the stress from the system: "Yoga has been…shown to improve mental health, vitality, bodily pain, anxiety, positive affect, and over-all quality of life" (Chlan, Hertz, 2012, p. 130). As anxiety is decreased, then, the body is stronger and more capable of resisting all illness, including the development of cancerous growths.
Moreover, yoga disciplines, taken to high levels, may have more direct results. Yogis with extensive experience in using the techniques to actively control bodily functions, for example, may lead the way to a non-invasive means of treating cancerous tumors. A yogi, as was determined by a study of the Menninger Foundation, had the ability to consciously direct his blood flow. It has consequently been suggested that such an ability, in reducing blood flow to a tumor, could weaken or eliminate it (Trivieri, Anderson, 2002, p. 468). In this regard, as in most other research thus far conducted on the benefits of yoga for cancer patients, more study is strongly indicated, if only because the results so far attained reveal consistently positive effects on cancers from doing yoga.
Conclusion
The practice of yoga is an ancient and time-honored one, with roots reaching back well before the Christian Era,. Originally an Asian discipline, yoga has entered into mainstream Western culture, even as the varieties within it are explored by people seeking to improve their quality of life. At the same time, medical science remains deadlocked with the disease most fearful of all: cancer. Treatments and medications exist, yet these are often as destructive to the mental and physical well-being of the patient as the disease itself. Yoga, while by no means looked to as a "cure, shows clear signs of being a highly effective agent in helping such patient. In yoga breathing and posture exercise, the body is renewed, consequently more fit to combat illness, and the scientific community is increasingly investigating the potentials within this scenario. Yoga today is, not removed from science, but a part of it, and ongoing research supports the possibility that yoga may be greatly influential in treating cancer.
References
Alaoui-Jamali, Moulay. (2010). Alternative and Complementary Therapies for Cancer: Integrative Approaches and Discovery of Conventional Drugs. New York: Springer.
Chlan, Linda, & Hertz, Marshall I. (2012). Integrative Therapies in Lung Health and Sleep. New York: Springer.
Gillen, Lynea, & Gillen, Jim. (2007). Yoga Calm for Children: Educating Heart, Mind, and Body. Portland: Three Pebble Press.
Porcelli, Piero, & Sonino, Nicoletta (2007). Psychological Factors Affecting Medical Conditions: A New Classification for DSM V. Switzerland: Karger Publishers.
Trivieri, Larry, & Anderson, John W. (2002). Alternative Medicine: The Definitive Guide. New York: Random House.
White, George. (2007). Yoga Beyond Belief: Insights to Awaken and Deepen Your Practice. Berkeley: North Atlantic Books.
Stuck with your Research Paper?
Get in touch with one of our experts for instant help!
Messenger
Live chat
Time is precious
don't waste it!
Get instant essay
writing help!
Plagiarism-free
guarantee
Privacy
guarantee
Secure
checkout
Money back
guarantee
Get a Free E-Book ($50 in value)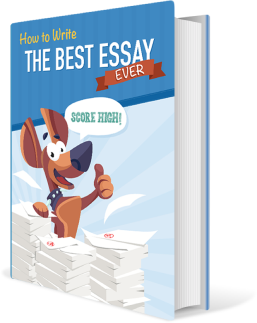 How To Write The Best Essay Ever!