Zara's Case Study Report, Essay Example
Pages: 5
Words: 1290
Essay
This Essay was written by one of our professional writers.

You are free to use it as an inspiration or a source for your own work.
Introduction
 The transformations encountered in international marketplace require an agile reaction for all firms in supply chain. Shifting business to other countries in search of cheap labor is now antiquated as competition in fast fashion manifests in terms of time and price. The lifecycles are becoming shorter in regard of technology as well as products and demand forecasting is continuously becoming complex. The agile supply chain demands that making decision on raw materials is a matter of priority to avoid the associated risks. With the changes in client's behavior, the purpose of cloths has shifted from cold protection to predetermined personality appearance and style thus changing the relationships of retailers, suppliers as well as customers. The success anticipated in fast fashion industry is only achievable through supply chain management as it tries to address the needs of suppliers, the supplier's suppliers, the customers as well as the customer's customers. The range of practice for SCM is raw materials to the consumption by the customer with the output being the product, time, form, place as well as the function of the product or the service rendered.
The fashion industry is facing competition in terms of time thus requiring innovative abilities, in which case agility has been identified as a good ability to respond to the volatile dynamics in demand. Agile Supply Chain, ASC implies to the ability of a particular network to recognize and embrace business opportunities faster than the rivals can.  ASC depends on market data as well as sharing of information between the supply chain and the business and it must possess the skills of visibility so as to respond more effectively to the market place changes that affect demand. Manufacturing is a critical process in ASC and this must observe critical objectives that include enrichment of the customers prior to competitors, customization at an equivalent cost of mass production, mastering uncertainties and potential changes through adaptable structures as well as leveraging peoples influence by means of IT.
 Zara's Case Study
Zara fashion label and chain stores was initiated in 1975 as one of the investments of Spanish group Inditex. The profits of the business have increased threefold over the last twenty years thus making Zara 3rd largest global retailer of fashion labels (Zhang, 2008). Approximately 50% of Zara products are manufactured in Europe and not South America and Asia. Zara has successfully has increased the sales as well as the profits by a margin of 20% every year. Zara has been credited as an Agile Supply Chain pioneer and thus has been successful and efficient, a fact that has been attributed to division of the supply chain in to four parts as follows:
Organization and design
Purchase and production
Product distribution
Sales and feedback
 Product organization and design
Most of the products at Zara are high-end-brand imitations although some unique models also exist. Zara has not been keen on product innovation but has concentrated their efforts on reorganization of fashion elements of the products already in existence to suit their objectives. Zara has been collecting samples from pret-a-porters and haut couture among other sources, interpreting them to new products, rather than creating new products. Zara is however predicting ordering of fabrics as the raw materials prior to the beginning of a season that is associated with prolonged lead times. The efficiency aspect considered in this process is considering colorless fabric that can suit the potential changes which will be a factor of trend. Zara also tries to strike a balance between outsourcing and in-house activities. Outsources activities include heavy tasks of labor and coloring while in-house activities include design, cutting fabrics by aid of computers and prototyping with the intention of upholding agility. Completely assembled clothes are distributed in the stores owned by Zara. Effective arrival of orders to the right destination is enhanced by use of laser barcode scanners whose error rate is below 0.5% (Zhang, 2008).
 Procurement
The purpose of procurement is to meet a number of goals:
Materials change- the agility supply of material in the global market requires that a firm be able to respond to brief supply of materials at different prices.
Customer demand – production of smaller quantities with wide variety allows updating of the outlook at the shop on weekly basis.
Price variation
Value addition
Manufacturing – delivery of materials for manufacturing must be timely with correct quality, place, condition and cost
Mush emphasis of procurement is enhanced by supply chain management
Cost effectiveness in subcontracting along with outsourcing.
 Production
The most important aspects of production are maximization of resource use, minimization of inventory and lead time that ultimately affect aspect of pricing, satisfaction of customers and all other business values including sales, profits as well as turnover. Zara is advised to keep production to the minimum so that to allow additional capacity to manufacturing because big orders are attributed to increases in inventory.
 Product distribution
Zara has taken the advantage of Agile Supply Chain that facilitates faster response to changeable demands. Thus, Zara's competition is enhanced through efficient supply chain. The image of the company is influenced by delivery time since when clients do not get a product in the shelves; they are likely to go to the competitor with an insignificant number coming back later. Delivery time allows timely reaction to demand changes and gives the business time to bring new items based on demand. Zara has therefore used ASC to achieve success in business.
 Sales and Feedback
Enhance SCM and longtime partnership is achieved through continuous communication between the supplier and the customer. Gathering information on sales and inventory which is used to analyze the situation is a critical success factor at Zara. The managers evaluate sales reports and take the responsibility of ordering for items based on the information gathered. Matching items with collection based on materials, fabric and color is facilitated by Fashion Street at Zara.
 Results
Promotion of productivity, development of innovative products and satisfaction of clients are achieved through the use of technology in the agile companies. Zara has therefore qualified as a typical agile company with the success thus far achieved being attributed to an intimated relationship between the customers and the designers. Gathering information is also a critical aspect of success at Zara.
 Conclusion
The introduction of ASC at Zara has positioned the business at number three among global retailers. The greater part of success is attributed to a constructive communication and relationship between the customers and designers along with appropriate delivery time (Bruce & Daly, 2006).
Works cited
Damien J. Power, Amrik S. Sohal, Shams-Ur Rahman (2001).Critical success factors in agile Critical success factors supply chain management : An empirical study , International Journal of Physical Distribution & Logistics Management, Vol. 31 No. 4, pp. 247-265.
Devangshu Dutta (2002). "Learning from Zara: Case Study", Third eyesight
Donald Sull, Stefano Turconi (2008). Fast fashion lessons , Journal compilation, London Business School.
Edmund Prater , Markus Biehl, Michael Alan Smith (2001). International supply chain: Tradeoffs between flexibility and uncertainty, International Journal of Operations & Production    Management, Vol. 21 No. 5/6, pp. 823-839.
LI Cai-feng, (2009). Agile Supply Chain, Management Science and Engineering ISSN 1913-0341 Vol.3 No.2
Liz Barnes, Gaynor Lea-Greenwood (2006). Fast fashioning the supply chain: shaping the research agenda, Journal of Fashion Marketing and Management , Vol. 10 No. 3, pp. 259-271.
Margaret Bruce, Lucy Daly (2006). Buyer behaviour for fast fashion, Journal of Fashion Marketing and Management , Vol. 10 No. 3 , pp. 329-344.
Remko I. van Hoek, Alan Harrison and Martin Christopher (2001). Measuring agile capabilities in the supply chain , International Journal of Operations & Production Management, Vol. 21 No. 1/2, pp. 126-147.
Tiplady, R. (2006). "Zara: Taking the Lead in Fast Fashion", BusinessWeek, April 4, 2006. Qinghua Zhang (2008). Analysis on the Successful Case of Efficient Supply Chain in ZARA, IEEE, ISBN: 978-1-4244-2107-7, pp. 1-4
Umit Bititci (2010). Supply Chain Operations course hand out papers, DMEM, Strathclyde University of Glasgow.
Time is precious
don't waste it!
Get instant essay
writing help!
Plagiarism-free
guarantee
Privacy
guarantee
Secure
checkout
Money back
guarantee
Get a Free E-Book ($50 in value)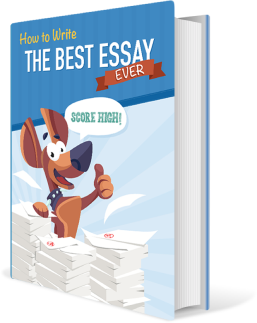 How To Write The Best Essay Ever!