A Doubly Linked Chain? Research Paper Example
This Research Paper was written by one of our professional writers.

You are free to use it as an inspiration or a source for your own work.
Information and data have an interconnected relationship, in which is integral in any industry. While there are many definitions given to the two concepts, there still lacks a complete and clear picture of what the relationship is between them, and what they are. It is not exactly the purpose of this paper to provide a wealth of knowledge about the two concepts, but instead to provide a clear definition, to provide a better understanding of their relationship, their differences and similarities, and how they work together.
Data Defined
According to research, data is defined, "are recorded (captured and stored) symbols and signal readings." (Liew, 2007) It involves the factors of symbols meaning: images that are video or still captured, diagrams, numbers, and words that are verbal or text, which are communication building blocks. In defining data, the main purpose is to record situations or activities, in an attempt to capture the real event or true picture. Data can be used in forecasting, as well as used for illustrative purpose, but primarily as historical (record keeping).  More importantly from a digital perspective, data is information in a suitable manner that is reinterpretable represented for processing, interpretation, or communication.
Information Defined
On the other hand, information can be defined, "is a message that contains relevant meaning, implication, or input for decision, and/or action." (Liew, 2007) Information unlike data is refined, in which it has evolved into being a point of analysis for use. Information can be explicated, captured, formalized, and process to easily be transferred into reusable forms. Information can be captured through instruction, study, and investigation. "Information is data that has been given meaning by way of relational connection." (Ashan, Shah, 2006) Information has the capabilities of building and creating knowledge. It is the occurrence within communication that takes place between the recipient and the sender of the information passed.
Similarities of Information and data
It is not wonder that information and data are intricately tied together. Their relationship exists in which data is considered bits of information, while information provides context to data. Without the information to data, the data is considered meaningless. Where their similarities boil down to is that data is considered the raw form of information. Data and information are often used interchangeably, however information offers a more processed and organized view of data, that is raw material. Data, much like information can come in many forms such as symbols, words, and numbers. For example, dates, times, transaction values, facts, and other data is then processed, much like through a point of sale, so that the data is meaningful, like in receipt form.
Differences in Data and Information
The differences between the concepts of data and information, offer a clearer picture than does their similarities. Information is considered by many leading experts as just data with meaning. "Information is that which is conveyed, and possibly amenable to analysis and interpretation, through data and the context in which the data are assembled." (Zins, 2007) While this can be often confusing, the concrete differences between data and information exist in information being the output of data, while for computer systems, data is used as input. Information is processed data, while data is unprocessed figure, and facts. Information depends on data, while data does not. Information is specific, and data is not, it is considered a single unit of raw material. When data is grouped to carried the raw material, through procession it is information. Information is the product from the raw material of data, as information makes meaning out of data. The key difference between and data is that, information can be interpreted as a message by the sequence of symbols. Information provides insight or knowledge about a particular matter or event.
Data and Information Working Together
As point out throughout the paper, information and data is often used interchangeably. Information is a collection of data, where there is no data, no information can be pulled from it. Data is seen as basic ideas such as some form of information that has no context, or devoid of information. (Zins, 2007). While information, "which is conveyed, and possibly amenable to analysis and interpretation, through data and the context in which the data are assembled." (Zins, 2007) Data and knowledge share a one-sided relationship, in which data can be transferred into information, while it cannot be the opposite. Data emerges from the addition of value to information, in which information is use for construction knowledge and the communication process. Data and information are used one in the same, as they both contribute to the overall knowledge of a specific item or event.
Conclusion
While there are differences in what information and data contribute, they are many similarities that make their relationship unique, as well as essential to many different aspects of the communication process. Information and data are cognitive, in which information represents knowledge through a set of symbols, which give data meaning. Data is just numeric or alphabetic signs, which have no meaning without context. Data is given or creates context through the information. Throughout this research, many definitions were given for both concepts. Many experts pointed out their interchanging contexts, while also demonstrating their differences in understanding why they consistently work together.
References
Ahsan, Syed, Shah, Abad. (2006). Data, Information, Knowledge, Wisdom: A Doubly Linked Chain? Research and Development Center of Computer Science. Retrieved from http://ww1.ucmss.com/books/LFS/CSREA2006/IKE4628.pdf
Lies, Anthony. (2007). Understanding Data, Information, Knowledge And Their Inter-Relationships. Journal of Knowledge Management Practice, Vol. 8, No. 2. Retrieved from http://www.tlainc.com/articl134.htm
Zins, Chaim. (n.d). Conceptual; Approaches for Defining Data, Information, and Knowledge. Wiley InterScience. Retrieved from http://www.success.co.il/is/zins_definitions_dik.pdf
Stuck with your Research Paper?
Get in touch with one of our experts for instant help!
Messenger
Live chat
Time is precious
don't waste it!
Get instant essay
writing help!
Plagiarism-free
guarantee
Privacy
guarantee
Secure
checkout
Money back
guarantee
Get a Free E-Book ($50 in value)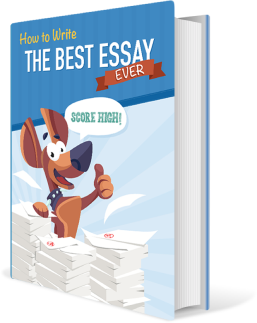 How To Write The Best Essay Ever!