Identifying Field Observations Sites in London, Essay Example
Pages: 3
Words: 878
Essay
This Essay was written by one of our professional writers.

You are free to use it as an inspiration or a source for your own work.
Introduction
Sites of observation allow researchers to understand the behavior of the human society. It could be noted that picking the right place for such observation affects that overall research that is being completed. The accuracy of the data collected would fully depend on how the sites are chosen according to the need of determining what is supposed to be taken into full account. To pick the right sites, one matter to consider is the focus of the study and how it should be dealt with especially in relation to publishing information with regards the topic being exposed. For this particular discussion, particular points of consideration shall be given attention to which shall be the focus of presentation on how good site picking affects the overall value of a certain study.
Mobile ICTs and social interactions:
It would be best to find a site where social interactions occur among random individuals who are utilizing devices and gadgets. Usually, Wi-Fi powered malls could support such a scenario. Noticeably, ICT utilization and social interactions could be gauged as to how a mall [where individuals who own lesser gadgets] population could be compared to a more sophisticated mall [where more sophisticated individuals visit]. Most likely the comparison between these areas and the population being observed would help provide useful information that could determine the culture of interaction between the individuals involved in the situation.
Mobile ICTs and emotions
In a computer shop, several users are utilizing the computer for many different reasons. Noticeably, depending on what they are doing, their emotions could be measured accordingly, especially in the way they manifest what they feel through facial expressions. With the use of cameras [to which the users are to be informed about], recording the emotional data that defines the value of interaction between technology and human emotions could be noticed accordingly.  
Mobile ICTs and fashion
In common streets where people from all walks of life are seen to intersect, the value of ICT as a form fashion could be observed and measured fully. What entails such connection is the fact that in these sites, people are likely to be seen and observed as to how much they are connected with their gadgets even when they are walking.
Design and domestication of ICTs
What makes an ICT product more acceptable for the community? This is where schools and learning institutions where populations from all walks of life are expected to come together could be considered as a relative site of interest. Seeing how individuals in secluded areas where established cultures are present responds to the utilization of ICT in a more distinct manner; one that identifies well with the behavior of the people in relation to the technological applications and gadgets they are using.
The application of good observational site choice in an urbanized area such as London affects the overall evaluation of the situation to which the concept of development could be further considered. Noticeably, as suggested in this discussion, the first matter to note when choosing the right site for observation is that of the focus of the study being completed. What makes the aspect of such observation valid and dependable is the fact that its concentration is valued at a level of determining what makes ICT applications and gadgets effective enough in turning around the situation, especially in relation to making a definite impact on how humans correspond to the definite changes that technology brings into the society.
Measuring aspects of behavioral response is one that is practically considered effective especially in the way the researchers aim to create a patterned presentation of human attitudes that are sure to define the condition of thinking of humans in response to the kind of technological advancements they get fully engaged with. Through getting ample data and becoming more effective in observing such matters that concern human response to modern technology, it is assumed that implicating a better sense of directing the distinction and the discussion of the values important to be included into the study would be easier to accomplish.
Most often than not, researchers try to randomize the observations as much as possible to eliminate imbalances in result that could compromise the real value of the study which could also jeopardize its aspect of being applicable in actual situations. Modern technology, as it penetrates the modern human society's general systems of operation and existence, continues to change the attitude of humans towards life and towards the idea of being affected by the new innovations. Most likely, it is through these observations that matters of development are to be seen as duly affecting on the changing pattern of culture and lifestyle among individuals whose lives revolve around the grasping of the real values of technological applications in their lifestyle. Constant observation of such matter shall provide a better understanding on how the practical ways of development are to be embraced especially in terms of making a definite impact on what good values of observation could be added into the research to increase the value of applicability that the research is supposed to be dependent upon.
References
Katz, J. (et al). (2008). Mobile phones as fashion statements: evidence from student surveys in the US and Japan. New Media and Society: Sage Publications.
Vincent, J.  Emotion, My Mobile, My Identity.
Aakhus, M. Communication as Design. Communication Mamographs.
Time is precious
don't waste it!
Get instant essay
writing help!
Plagiarism-free
guarantee
Privacy
guarantee
Secure
checkout
Money back
guarantee
Get a Free E-Book ($50 in value)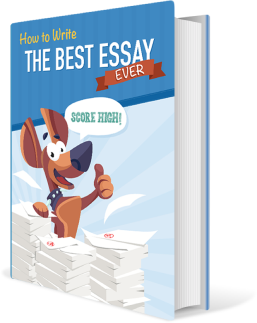 How To Write The Best Essay Ever!