A Possible Cause of Variance From a Planned Activity, Essay Example
Pages: 2
Words: 648
Essay
This Essay was written by one of our professional writers.

You are free to use it as an inspiration or a source for your own work.
Project risks are uncertain factors that affect achievable performance.  Although some projects have, few uncertainty, most are characterised by several uncertain element. Uncertainty can be classified by their potential impacts or their source. Normally a single project experience several type of uncertainty such as; variation, foreseen uncertainty, unforeseen uncertainty and chaos.
Variation: Variation comes from many small influences. They yield a range of values for particular activity. At the start of a project, managers know the sequence of the activities. Again, the project objectives are still clear. Although the project plan is stable, schedules and budget vary from their project values.  A shift in the schedule or budget, makes a project to take a critical path. For instance, in a construction company, a sick employee may cause a change in budget or rain afternoon may cause a change in schedule. Some of this influences are too small to plan and monitor individually.
Foreseen uncertainty: Foreseen uncertainty is another cause of variance. It is an identifiable influence that the team anticipate will occur. For instance, a developer of a new drug can predict that a certain side effect will occur because it has occurred previously in related cases. In case like this, the developer may outline a contingency plan to change the dosage.
Unforeseen uncertainty: These are uncertainty that cannot be identified during project planning. Unforeseen uncertainties possibly come from an unanticipated interaction of a number of events. These activities are unplanned for, and normally there is no plan b.
Chaos: Unlike project subjected to an unforeseen uncertainty that start with reasonable stable assumption, Projects that are subject to chaos even the basic structure of the project is uncertain. Often the projects end up with results that are completely different from what was intended.
Identify actions to overcome causes of variance
Overcoming variation: for projects that are subjected to variation, the project manager should be able to identify the source of variation and push through solution. The best plan for managing variation accounting for them during planning and building buffers at strategic point of a project. For instance, a project manager can deliberately increase the budget reserves to accommodate the variation.
Overcoming foreseen uncertainty: For projects with foreseen uncertainty, managers must identify that uncertainty during planning. For each uncertainty, a course of action to deal with them as they materialize should be identified.
Overcoming foreseen uncertainty: the unforeseen uncertainty makes planning more difficult because the project manager cannot anticipate their occurrence. Since it is hard to create a contingency plan, and then the plan created must be flexible. Managers must continually scan the emerging influences for either opportunities or threat, and when enough information is available, they should learn quickly and formulate new solution. To overcoming chaos: to manage chaotic projects more flexibility is required. The management team must work with a conceptual model that can be easily be redefined.
Explain how to involve team members in identifying ways to improve performance to meet objectives
In Oder to improve teamwork, and build a high performing team, it is important that the team leader focus on the following.
Ensuring all members agree on the purpose: The team should agree on the team purpose, objectives. Again the leader should agree on individual team member objectives and share them with the rest of the team members
Empower the team: the team leader should allow the member to formulate their way of achieving their objectives. In addition, the team leader should seek to understand the members, identify their strength and devise a way to utilise them. Above all,  they should involve them in decision-making.
Improve the working relationship: this can be achieved by holding meeting on a regular basis, encouraging openness and honesty
Promote team flexibility this can be achieved by promoting a range of idea and approaches, training members different roles and functions and develop team understanding of different functions and roles(Blechert,2013 ).
Work cited
Blechert, T.L., 'Intraprofessional Team Building', American Journal of Occupational Therapyl 4. 9,(2013): 576-582.
Time is precious
don't waste it!
Get instant essay
writing help!
Plagiarism-free
guarantee
Privacy
guarantee
Secure
checkout
Money back
guarantee
Get a Free E-Book ($50 in value)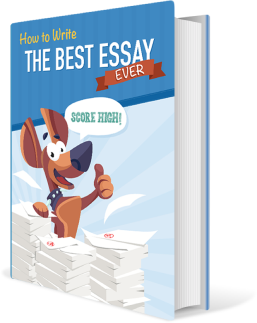 How To Write The Best Essay Ever!