A Strategy for Mental Health Nurse Retention, Capstone Project Example
This Capstone Project was written by one of our professional writers.

You are free to use it as an inspiration or a source for your own work.
PICOT
P – Staffing in mental health facilities reduce the quality of patient care.
I – Providing mental health nurses with enhanced training programs to help them cope with the challenges they will face, thereby decreasing the nurse turnover rate. Specifically, nurses will be provided with data that is pertinent to their individual health care facility so that they are aware of the individual needs of their patients.
C – The standard training employees receive when they are hired, which includes information regarding hospital operations, but not information specific to mental health nursing.
O – The nurse retention rate will decrease by no more than 5% over the six month intervention period.
PICOT Question
PICOT Question: Can providing nurses with training specific to the needs of mental health patients allow the nurse retention rate to decrease by no more than 5% over a six month long intervention period?
Problem Statement
Many nurses are not prepared for the challenges they face working with mental health patients, which is cited as a primary reason for the extensive turnover rate in this industry. Currently, there is a greater than 10% vacancy for mental health nursing positions in a majority of hospitals (McAllister et al., 2014). While some individuals believe that they are underprepared for work in these facilities, others leave because they wish to continue their education in another institution. Both of these problems can be resolved by providing nurses with comprehensive training programs, which will ultimately allow them to become more effective practitioners while coping with their new or continuing experiences as mental health professionals. Therefore, health care institutions can resolve the issues that lead to turnover by providing their staff with support, which is expected to contribute to enhanced patient care.
The clinical environment in which I am currently working has a low employee morale because nurses are staffed for long hours at a time and given many responsibilities while on shift. Furthermore, the staffing issue has required nurses who are not regularly scheduled to fill in for their coworkers. Nurse callout is detrimental because other nurses are required to make up for an individual's inability to work. Many nurses are required to work 12 hour shifts or longer in many instances, and require their days off to recover (Wynn, 2013). When they are unexpectedly called into work, this markedly reduces patient quality of care; since the nursing staff is tired, they are unable to care for their patients with the highest level of quality. As a consequence, the quality of care at understaffed institutions or institutions with related staffing problems is diminished.
These institutional challenges could reasonably be resolved by hiring a larger staff so that callouts do not impact the quality of care that patients receive or that the nurse staff is able to deliver. However, this is often not a reasonable resolution because hiring additional staff is often expensive. Therefore, it is important for these institutions to focus on employee retention instead. Offering professional development programs to staff members will help them cope with the demands of their job, which makes this a reasonable resolution to this problem. Furthermore, strict policies can be put in place to ensure that the number of nurse callouts are minimized, thereby increasing the quality of each individual nurse's work day. Overall, providing nurse staff with the tools they need to succeed is a necessary way to ensure that they will be prepared for diverse challenges and that they will know how to take time off of work in a manner that will not impair the abilities of their replacements to work with patients effectively. Studies have shown that such programs will improve the organizational culture of the hospital, which will also increase employee morale (Redknap et al., 2015).
Resolving the employee staffing crisis is an important way to ensure that the health rights of mental health patients will be protected. While many individuals wish to work with this patient population, they quickly become stressed due to the long hours they are required to work in addition to the many responsibilities that they are given. Therefore, professional development programs can provide them with the skills necessary to avoid problems and to resolve these issues once they occur. Furthermore, these programs will help the nursing staff form a community, and each professional could serve as a resource for the others so that they are able to collaborate in a manner that will improve the patient experience at their institution. Furthermore, it is expected that such a program will increase employee morale and therefore increase employee retention. While some resources will need to be allocated to establish and maintain this program, this is the most cost effective solution and it is expected to improve patient care at the institution for a long period of time (Walker et al., 2015). Furthermore, since a fast employee turnover rate is costly due to the funds that are necessary to hire and train individuals, this program will allow the hospital to use its resources more efficiently.
References
Barker AL, Kamar J, Tyndall TJ, White L, Hutchinson A, Klopfer N, Weller C. (2012). Implementation of pressure ulcer prevention best practice recommendations in acute care: an observational study. International Wound Journal, 313-320.
McAllister M, Happell B, Flynn T. (2014). Learning essentials: what graduates of mental health nursing programmes need to know from an industry perspective. J Clin Nurs., 23(24):3449-59.
Redknap R, Twigg D, Rock D, Towell A. (2015). Nursing practice environment: A strategy for mental health nurse retention? Int J Ment Health Nurs., 24(3):262-71.
Walker ER, Berry FW, Citron T, Fitzgerald J, Rapaport MH, Stephens B, Druss BG. (2015). Psychiatric workforce needs and recommendations for the community mental health system: a state needs assessment. Psychiatr Serv.,66(2):115-7.
Wynn SD. (2013). Addressing the nursing workforce shortage: veterans as mental health nurses. J Psychosoc Nurs Ment Health Serv., 51(12): 3-4.
Stuck with your Capstone Project?
Get in touch with one of our experts for instant help!
Messenger
Live chat
Time is precious
don't waste it!
Get instant essay
writing help!
Plagiarism-free
guarantee
Privacy
guarantee
Secure
checkout
Money back
guarantee
Get a Free E-Book ($50 in value)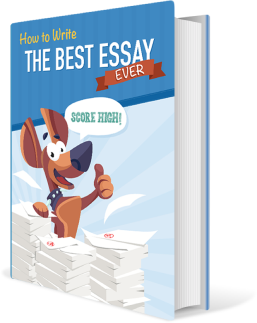 How To Write The Best Essay Ever!