Girl Education in Africa, Capstone Project Example
This Capstone Project was written by one of our professional writers.

You are free to use it as an inspiration or a source for your own work.
Historically, women have been subject to significant equality when compared to men. As a consequence, women are conventionally seen as homemakers, and their worth is little compared to men, who are held responsible for earning money and maintaining the health and survival of the family. While this is a declining issue in Western countries like the United States due to the increasing equality of women, this social inequality is extremely prevalent in Africa. Women are still seen as lesser beings than men, and they are not entitled to many of the same things as their opposite gender. It is therefore necessary to enhance the ability of girls to receive an education in African countries. Studies have shown that providing individuals with an education has the potential to increase their value in society. It is therefore necessary to fight for the human rights of these individuals and to take effort to ensure that women are able to access the same quality of education as men in Africa.
The oppression against women is the primary human rights issue in the modern era. In Half the Sky: Turning Oppression into Opportunity for Women Worldwide, the authors argue that sex trafficking, maternal mortality, sexual violence, and girls' education are some of the more serious problems that we need to address as a global community (Manji 1). However, the most valuable way to achieve equality for women is to show their worth to a society in addition to their power. Doing so will help shift the balance between the power of the genders, and eventually put an end to these other forms of mistreatment. Education is equated with power. Once women are not seen as frail and useless creatures by many men in society, it will be easier for them to overcome these social barriers (Davies 12). Furthermore, focusing on education is the most realistic solution to the problem because it is an intervention that can be applied directly to those targeted for violent acts and mistreatment, instead of requiring the need for society as a whole to be addressed. Therefore, the best way to alleviate the suffering and mistreatment of girls in Africa would be to provide them with a more comprehensive education so they will have the ability to play a stronger role in their society. Businesses and non-for-profit organizations can engage in this effort as a component of their company's human rights initiatives.
African women are required to face greater societal challenges than men because both their skin color and status in certain societies put them at a disadvantage. This problem is particularly significant in South Africa, which served as a British colony for many years, and prohibited the natives of the country from being able to contribute significantly to government (Hale). The film Have You Heard from Johannesburg? showed that it took more than 30 years to achieve democracy in this region (Field). Now, even though South Africa is considered to be democratic and significant discriminatory actions are not taken against the native population, there is still a significant disparity between the educations that the white settlers are given compared to the education that the natives have received. Many charitable organizations have intervened in order to provide materials necessary for these populations to achieve a greater education because doing so will help end the disparity between races and genders.
There is a need to continue to emphasize educational equality throughout Africa in order to give African women a chance to become independent. Often, these individuals are forced to rely on their husbands for support, even when these men are abusive towards them. Thus, giving African women with the ability to gain an education also provides them with the ability to obtain independence from abuse and reliance upon men and society. Women should be given the right to care for themselves and live happy and healthy lives. Just as women fought for the right to education in the United States and other Western cultures, it is necessary for women to come together to bring this right to the women in Africa. While it will be a long path to achieve social equality, it is necessary to provide women with the chance to succeed in their own societies.
In conclusion, education is the answer to many social concerns among African women. These individuals still face social disparities compared to men due to the cultural conditions that they are imposed to. It is therefore necessary to determine how we can enhance the education of African girls in order to support their ability to achieve a greater future. Education will provide them with the power to rise up in society and support themselves in a manner that will relieve their independence on men. As discussed in Half the Sky: Turning Oppression into Opportunity for Women Worldwide and Have You Heard from Johannesburg?, education is a valuable tool that should be taken advantage of by African girls. Thus, the Western culture should intervene to make this a possibility for these individuals because it will make the world a better place for everyone.
Works Cited
Davies, John Llewelyn. Thirty years' progress in female education. London, 1989.
Field, Connie. Have You Heard from Johannesburg? DVD.
Hale, M. A Fight Against Bigotry and Violence, Lasting 45 Years and 8 ½ Hours. 13 April 2010. Web. 10 December 2015.
Manji, Irshad. "Book Review 'Half the Sky: Turning Oppression Into Opportunity for Women Worldwide,' by Nicholas D. Kristof and Sheryl WuDunn". The New York Times. 17 September 2009. Web. 10 December 2015.
Stuck with your Capstone Project?
Get in touch with one of our experts for instant help!
Messenger
Live chat
Time is precious
don't waste it!
Get instant essay
writing help!
Plagiarism-free
guarantee
Privacy
guarantee
Secure
checkout
Money back
guarantee
Get a Free E-Book ($50 in value)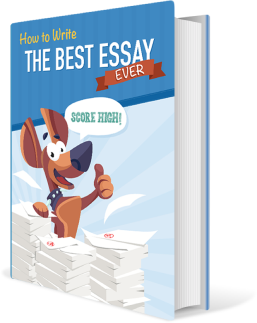 How To Write The Best Essay Ever!