About a Boy by Nick Hornby, Essay Example
Pages: 5
Words: 1348
Essay
This Essay was written by one of our professional writers.

You are free to use it as an inspiration or a source for your own work.
Nick Hornby's About a Boy depicts a modern society in which men of varying ages must navigate into to transition from adolescence into adulthood and to make meaning out of their lives when life seems to lack purpose. Hornby describes this society as one in which the political climate is seemingly less harsh and conservative, which is why the male characters evince a degree of emotionality. Indeed, the strength in Hornby's novel lies in Hornby's ability to portray the depth of each character rather than focusing on his own narrative and language skills. The feelings on boys and men are commensurate and in proportion to one another, which the author conveys skillfully and draws readers into this chaotic world. Critics have noted that Hornby's tale on modernity through light comedy mirror the efforts of other authors who sought to limn young, professional, single women as a burgeoning demographic category that was becoming an important facet of the fabric of American society (Marcus and Nichols 627). About a Boythus provides a corollary to that trend, as the modern market targeted male readers. The language of emotion is inescapable in this novel in the same way that such language pervaded female-oriented narratives about women in modern society, such as Bridget Jones' Diary by Helen Fieldings. In an epoch defined by excessive choice, Hornby addresses a world in which so-called structures of obsession are firmly embedded in the fabric of modern society, which he explores through the character of Will. Indeed, Will fully immerses himself in popular culture by listening to music that feigns emotional depth rather than depth. It is thus unequivocal that Will is passive in allowing popular culture to govern the substance and shape of each passing day. Within less then an hour, Will switches from watching television shows, to skimming through books, to listening to rock bands, we he does on a quotidian basis just to pass the time. Because he is persistently distracted by various manifestations of popular culture as mentioned above, he appears to be a huge waste of space because of the manner in which he wastes time and remains psychologically and emotionally insulated from the outside world. Once Will forges a unique relationship with Marcus, however, Hornby seemingly critiques this modern society dominated by feckless and meaningless strands of popular culture as Will's life begins to have a purpose and meaning once his friendship with Marcus develops into a therapeutic mechanism for them both. Thus, Hornby exhibits how modern culture and modern society propels characters such as Will to commit themselves to a non-committed lifestyle within this "Age of Excessive Choice" (Ochsner 4). Modernity stunts the growth, development, and maturation of men who wax nostalgia about the their former youth.
Hornby touches on a variety of themes related to macro issues including masculinity and contemporary concerns regarding music and sports. These themes enhance the overall meaning of a work that sought to explore modern society and all of its vagaries. These themes include masculinity, friendship, loneliness/alienation, marriage, suicide, and growing up, or maturation. Despite the fact that Will lives his life insulated in a cynical bubble, he constantly expresses a sense of loneliness as he uses "units of time" to thwart feelings of loneliness (Hornby 71-73). It is interesting, however, that Marcus, although very young in comparison to his friend, comments on being alone as not necessarily a negative thing (157). This theme poses a question to the reader regarding the difference of someone being alone versus being wracked by loneliness. It is often said that the loneliest feeling is not being alone, but rather being surrounded by negative people who do not enhance one's life.  Another poignant theme that is examined throughout the novel is depression and suicide, which the character Fiona, Marcus' mother, is at the fulcrum of. Marcus notes that his mother cries frequently in the afternoon and in the morning before she eats any food (Hornby 266). Initially, Marcus makes a conscious effort to cheer up his mother, until one day he returns home to see that his mother tried to take her own life (Hornby 73). Just an adolescent boy, Marcus begins to think that his mother is selfish and does not love him at all, especially since he is only twelve and does not fully comprehend the intricacies and complexities of living in modern society.  Finally, masculinity is one of the most prominent themes in this novel, as Hornby foils Will and Marcus in order to analyze masculinity in modern society. While this novel seemingly portrays a coming of age story, it also can be said that Hornby merely probed normative conceptions of masculinity and how the gender status quo rather than the vagaries and immaturity of youth shaped the conflicts and issues in the characters' lives.
"About a Boy" is a cogent novel that address various issues and problems faced by two distinctly different characters both in age and disposition. While the first seven chapters are dedicated to the younger protagonist, Marcus, the last half of the novel the reader gets acquainted with the peculiar Will Freeman, who is a middle-aged curmudgeon constantly in search of women to sleep with. Hornby adjusts the perspective by alternating between the two protagonists regarding who narrates and the personal angle broached in order to foment a more personal relationship. It is clear that despite his age, Will is immature, incorrigible, and quite emotionally underdeveloped and stunted even though he is in his late thirties, and he wanders around everyday solely focused on which woman he will have sex with like teenage boys do. Will is the image of a socially acceptable man who wears the right clothes, has the right haircut, goes to the right clubs, and listens to the right music. Single, childless, and rich, Will views himself as a trendy and hip bachelor who is a flaneur by trade. He desires women constantly and goes so far as to lie to women so that he can get what he wants out of them. As such, he lives life according to his own drum, so he remains a detached individual and avoids commitments so he can sustain his quotidian activities. Will's wealth is derived from his father's royalties incurred for a Christmas song he had penned during the 1930s, and he is viewed as an untrustworthy, cynical, obtuse individual who fears the outside world and unwilling to pursue any type of career. However, Will soon find new meaning and purpose in live and enhance the way they comport themselves to become more active member of modern society. Will's life changes once he forms a tenuous friendship with Marcus and begins to help the 12 year old become the popular kid at school in order to make friends easier. In one scene, Will gives Marcus a crash course on how to be the most popular 12 year old boy. It seems that through their interactions that various conflicts that ensue, each day that the two spend with one another helps them mature and grow in their own personal way. Will's maturity is captured when he meets a girl named Rachel and actually falls in love with her. Ironically, it is Marcus who helps Will comprehend how Will, as an adult in his late thirties, has the emotional capacity to forget deep, intimate, and meaningful relationships with other people (Hornby 147). As such, he needs to dismantle the cynicism and hardened shell he has built around himself in order to let others in. Only then will he truly be happy and find meaning in his life.
Works Cited
Espen, Hal. "Too Cool for Words: Nick Hornby's Feckless Hero Gives Life Lessons to a 12 year-old Misfit." New York Times. 1998. Web. 12 Oct. 2015.             http://www.nytimes.com/books/98/06/28/reviews/980628.28espent.html
Hornsby, Nick. About a Boy. United Kingdom: Gollancz, 1998. Print.
Knowles, Joanne. Nick Hornby's High Fidelity. United Kingdom: ContinuumInternational Publishing Group, 2002. Print.
Marcus, Laura and Peter Nichols. The Cambridge History of Twentieth-Century English Literature. Cambridge: Cambridge University Press, 2005. Print.
Ochsner, Andrea. Lad Trouble: Masculinity and Identity in the British male Confessional Novel of the 1990s. United Kingdom: Bielefeld, 2009. Print.
Time is precious
don't waste it!
Get instant essay
writing help!
Plagiarism-free
guarantee
Privacy
guarantee
Secure
checkout
Money back
guarantee
Get a Free E-Book ($50 in value)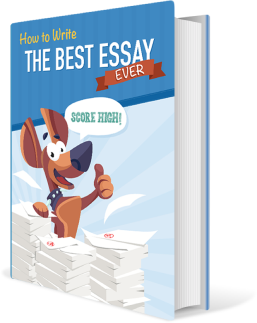 How To Write The Best Essay Ever!