Acquisition of Literacy in Bilingual Children, Article Critique Example
This Article Critique was written by one of our professional writers.

You are free to use it as an inspiration or a source for your own work.
Summary
This article discusses some of the reasons why students who speak English as a second language have difficulty with literacy. According to the article, there are three main reasons that bilingual students have such difficulty. First, the researchers found that when the language that is used in school and the language that the students use at home are different, the acquisition is weak. This concept conveys that there is a link between literacy and practice of the second language. If this concept is accurate, when a child speaks one language at home and uses another at school, there is a disconnect between practice opportunities making it more difficult for the student to translate those competencies. When a student lives in a household where only his native language is spoken, he does not have the opportunity to practice the language in an environment that he feels comfortable in making a mistake. Secondly, for students who are already bilingual in another language, the process is much easier. The child may be fluent in Spanish and Chinese, but is now learning English. For this child, the process will be easier. For children who only speak one language or are monolingual the process is very difficult. Finally, there is a cognitive component of becoming fluent in another language. The student must able to understand sentence syntax and how words and phrases work together. Without this knowledge, students will have a difficult time making subjects and verbs agree or conjugating verbs. Their cognitive understanding of this process is based upon their understanding in their native language. Other skills such as decoding and context clues are very useful. Essentially, the question that the researcher is attempting to decipher is whether or not the degree to which a child is fluent in his native language directly affects the fluency he/she will obtain in the second language.
Methods
Bialystok conducted a meta-analysis of several other studies that examined various aspects of the learning processes of students who are non-native English speakers (The students spoke Spanish, French, Hebrew, and Italian as their perspective first languages). All the subjects in the primary study were between ages of 4 years and 8 years old. From the combination of studies, 77 participants from 69 studies participated. There were 43 female students and 34 male students. Bialystok attempted to prove that there have been similar findings about how bilingual students learn and perform in their second language. She examined various studies that have sought to determine do students who are bilingual perform better when learning a second language than students who are monolingual. All studies examined supported her belief that they do perform better and learn the second language easier. Essentially, she researched about research and compared and contrasted the findings. This is a key concept in completing systematic reviews. This data can be used to develop a better approach for teaching a second language to students.  The first concept she examined was whether or not there was a relationship between background skills needed in reading a native and non-native language. The skills were divided into two categories (Background skills and specialized skills). Background skills consisted of oral proficiency, representation of concepts in print and phonological awareness. The specialized skills consisted of proficiency, language specific print concepts, and metacognitive knowledge and strategies. The first research that she examined was sought to determine how literacy was affected by the acquisition of language. For example, the researchers Geva, Wade-Woodley, and Shany (1997) conducted a study on first and second grade students who were learning both English and Hebrew. The study took place over a six month period of time. The students were learning the literary skills in their weak language (new language) in conjunction with reading in their known language (strong language). The students were able to transfer the skills they learned from their strong language to their weak language. This concept supporting the belief that fluency in a native language does have some bearing on fluency in a second language. Bialystok examined three other studies that examined the same question. Each of the studies highlighted the importance of using a strong language to transfer concepts and thinking strategies to a weaker language. Essentially, each researcher conveys that language skills are developed from oral skills. Oral skills would be considered those background skills, and they are important to developing efficient written and reading skills.
Significant Studies
Next, she examined the study conducted by Crain-Thoreson & Dale, 1992. They proposed that children who talked early were likely to read early as well. They conducted two studies on children who were verbal at an early age. The first study was conducted when the children were about four years old. They noticed that the children were developing a phonological awareness. The second study was conducted when the children were six years old. They found that the children had exceeded their peers in their reading levels. Amazingly, these early talking children had a reading ability about a year and a half above their grade level age.  Researchers propose that this concept can be transferred to speaking multiple languages. Those youngsters, who speak two languages fluently, may certainly read at a higher level than those that only speak one language fluently. According to Rickard Liow (1996), those children he studied in Singapore who had weak oral language skills also had low reading abilities. He agreed that weak oral vocabulary equated to a disadvantaged reading acquisition.
She also explored the concept of vocabulary in learning a new language. Studies have suggested that students learn quicker when two languages are introduced at the same time. For example, when a toddler is living in an environment where he/she is exposed to two separate languages equally. The child had equal exposure to both languages and equal opportunities for practice. For a student who is exposed to both languages, the process may prove easier. However, for a child that is only exposed to one language the majority of the time, he/she may have difficulty sorting and making meaning of vocabulary from two different languages. The study examined the students' acquisition of the new languages in both bilinguals and monolinguals. However, there was no significant link between students in monolingual and bilingual households and their ability to acquire their first spoken words. In other words, children in bilingual families do not seem to develop a command for spoken language faster than children living on monolingual households. Nevertheless, for children who are speaking and living in bilingual homes the progression in vocabulary and word usage faster than those in monolingual homes.
Finally, another study examined how students progressed when they were exposed to English in their homes. The children in this study were French. The researchers found that there was a link between the children's interaction and oral proficiency in English. They found that the students who had higher levels of exposure to English in the home had a greater advantage in written and spoken command of the English language. All of the children in this study attended kindergarten and heard various storied in French in class. The only difference for the control group was that they did not have exposure to the same stories in the English language while at home. The children who had exposure in English became more competent and fluent in the French kindergarten class. This concluded that there is a cross-linguistic connection that benefits students who are exposed to two or more languages.
Critical Thinking
The researchers sought to determine if being bilingual impacts a child's ability to learn a second language. I know that ELL students face the most challenges in the content areas. Many of these challenges are in the English and literature classes because most reading in those classes is relevant to culture. Students who are not native English speakers often do not have the background knowledge needed to understand the concepts from various genres. Many non-native speakers have little or no experience with the type of fairy tales, myths, and legends those native English speakers have. When the teacher fails to give the ELL student the prior knowledge they need to be successful, the students will struggle. So, a student may be able to read the words, but not understand the concepts. This may be viewed by the untrained eye as a breach in cognitive ability, but this is merely a breach in background knowledge. Cognitive abilities of any student are the ability of the brain to carry out simple to complex functions. Cognitive abilities are directly related to perception, motor skills, attention, visual and spatial skills, and language skills. These cognitive abilities can be improved with use. Consequently, the ELL students must have practice opportunities to improve their spoken and written skills in their second language. So, it is only logical that students who live in households where they get the opportunity to practice their second language will become more fluent that those who do not. That cognitive ability and cognitive practice determines how much and how fast the child retains the new language. In the article, Ellen Bialystok notes that it is possible that children who are competent in spoken language are more likely to become fluent in written language.
My Ratings
Overall, this was an exceptional article that contained information that was very useful for me. Someday, I hope to be working in the field of education. I know that I will encounter students who speak English as a second language. Having this information is very beneficial to me. I hope that I will be able to integrate this knowledge with what I have learned as of now to reach all of my students. Nevertheless, I believe the researcher did not successfully connect all concepts that she proposed in the beginning. The article particularly focused on how students of bilingual backgrounds did exceptionally better than students of monolingual backgrounds. She also focused on how oral competency was a direct indicator of written and reading competency. One aspect that she did not address that I would have liked to see her address was how ELL students' academic success affects their social development.  Students who are not performing well in class often become classroom disruptions. For example, ELL students who are having trouble transitioning often develop behavioral issues. When these behavior issues manifest in the classroom, the entire culture and environment of the class can be offset. Therefore, teachers must celebrate small victories with their ELL students so they will feel as if they have accomplished a goal each class. All students need to be actively engaged, especially ELL students. These students can be allowed to draw depictions of what they would like to say, rather than writing it each time. This will allow students to work comfortably in class without the stress of not being able to perform in written or oral assessments.  For example, the researcher also pointed out that students who are bilingual receive special education services more often than monolingual students. The majority of the referrals are due in part to academics, but I believe this can be linked to their language barrier. The educational world has been debating whether or not teaching reading should be done with phonics or whole language approach. There is certainly a wealth of information that supports each. Nevertheless, I believe it depends upon the child and the progress that he/she has made with the second language. I believe that if a child has a strong foundation in his native language, it would be easier to teach using phonics. However, if the child is weak in his native language, a whole language approach may prove more beneficial. Yet, if the child is of preschool age, phonological skills must be taught to build the foundation for reading literacy.
Weaknesses
The researcher also used the Winsler study that examined how pre-schoolers who had half and half days of their native and new language, while also receiving reinforcement at home for their weak language. I believe this study produced faulty inferences because many aspects were not taking into consideration for the group of students who remained at home. For example, the educational level of parents was not noted. It is very possible that some parents were better educated than others. Certainly, that would have bearings on how they assisted their children. The participants were not pre-tested on cognitive abilities or academic abilities. Some students may have been ahead of their classmates prior to the experiment. Although the results supported the researcher's belief, I feel that it weakened her argument because of the lack of validity of the process. Another aspect that made the article difficult to follow was that she went from one study to the next. I think it would have been easier to follow if she had paired the studies that examined common aspects together. However, she went from one study to the next and then presented the findings. This aspect made it difficult to follow the findings. For me, it would have been easier if the findings had been presented in one graph or chart. The various charts made it confusing. There was an overwhelming number of studies that the researcher presented.
Strengths
The major strength of this article is the many other studies that she located that supported what the researcher hypothesized. All of the research presented a correlation between language acquisition and spoken or oral language. With this information, it can be inferred that students who live in households that are rich in spoken language have a better chance of mastering the language. Also, the correlation between bilingual households and a faster command of another language was very evident.
Stuck with your Article Critique?
Get in touch with one of our experts for instant help!
Messenger
Live chat
Time is precious
don't waste it!
Get instant essay
writing help!
Plagiarism-free
guarantee
Privacy
guarantee
Secure
checkout
Money back
guarantee
Get a Free E-Book ($50 in value)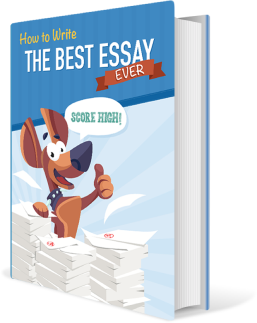 How To Write The Best Essay Ever!