Home
/
Article Critique
/
Impact of PVS Organizations on Criminalized Individuals and Their Communities, Article Critique Example
Impact of PVS Organizations on Criminalized Individuals and Their Communities, Article Critique Example
This Article Critique was written by one of our professional writers.

You are free to use it as an inspiration or a source for your own work.
The increasing rates of incarceration and recidivism in the US confirm the need for public and private entities to run probation programs. The Penal Volunteer Sector (PVS) organizations are charitable and faith-based entities that collaborate with the criminal justice department teams to instill skills and knowledge to convert criminals into responsible and productive members of society. Even though the PSVs organizations effectively instill knowledge and skills in prisoners and facilitate their reintegration into society, they use a soft correctional approach that limits the realization of criminal justice goals.
Helpful Impacts of the PVS Organizations on Criminated Individuals and their Communities
There are several benefits that the PSV organizations have on criminalized individuals and communities. First, they ensure that their services reach all people regardless of their location or the attached probation center. I believe that the criminal justice system's role is to reach all people serving their jail and sentence terms and instill skills and knowledge that make them responsible citizens. However, not everyone can be reached, considering that the department suffers from challenges ranging from staff shortage to financial limitations occasioned by the increasing number of prisoners (Abrams 2016). Thus, the services provided by the criminal justice system are not only non-comprehensive but also limiting since they do not reach all people in prisons and incarceration facilities (Prior 2020). I believe that the PSV organizations play an influential role since they reach the convicts not accessed by the criminal justice agencies, providing comprehensive support that helps them modify their conduct. They thus play an influential role in causing behavior change among the prisoners.
Additionally, I affirm my support to the PVS organizations since they provide comprehensive rehabilitative and less punitive services that meet the need of the prisoners. In most cases, the prisoners serving their prison sentences are subjected to some training to instill them with skills and knowledge to be productive upon their release. Also, the programs aim at ensuring they remain self-sufficient, a factor aimed at reducing their chances of engaging in crime (Tomczak and Albertson 2016). However, the training is not compresence since they are taught one or two skills. Tomczak and Thompson (2019) note that PVS organizations instill knowledge and skills on the prisoners and offer other services like psychological, financial, and religious training and counseling that change the mindset of individuals. I, therefore, believe that the approach is effective in modifying behavior and allowing convicted individuals to have a variety of options to choose from when deciding on what should make them responsible citizens.
Moreover, I support the PVS organizations' activities since they make the support services accessible to poor individuals and communities. Unlike the criminal justice department teams that only attend to the prisoners, the PVS entities ensure that the individuals on the verge of committing crimes, those suffering from drug addiction, and the ex-convicts are reached (Maier 2020). However, the challenge arises from the costs involved in counseling the individuals, especially those not placed under public probation. For instance, drug addicts need counseling not provided in incarceration centers but in rehabilitation centers. However, the latter charge significant fees that many addicts cannot afford. Thus, the PVS organizations play a role by counseling such individuals at low or zero costs, thus enabling them to change their behavior. The practice also benefits the communities since their members become productive individuals upon completing the rehabilitation programs. Thus, I consider the low or free cost charged by the organizations beneficial since it makes correctional services accessible to a large number of people.
Finally, PVS organizations play an influential role in fostering the reintegration of ex-convicts into their communities. There is a need for a practical approach to releasing the prisoners to their communities upon completing their prison sentence. However, the criminal justice system has failed, and prisoners are often left to fight their way into society (Miller 2014). The inability to provide them with the necessary support makes it hard to be accepted. The community members view them as harmful individuals who intend to strike again. I perceive such a view as the primary cause of increasing cases of recidivism. Hence, I support the PVS organizations since they train the ex-convicts on the new strategies they should utilize to live positively in communities after their release. The entities also introduce the former prisoners as the new individuals who have been transformed to serve and not harm the communities (Miller 2014). The right approach makes it easy for society to accept and support the former convicts through total transformation. Thus, the individuals and communities benefit from this approach, confirming the influential role of these entities in reducing recidivism.
Harmful Impacts of the PVS Organizations on Criminated Individuals and their Communities
Even though the PVS organizations play an influential role in transforming the criminalized individuals and making them productive to their communities, they have a dark side likely to limit their effectiveness. First, I believe that the extra-legal governance they provide has unintended consequences, such as violating the privacy rights of the convicts and former prisoners. Even though these individuals are wrongdoers, the constitution protects them and assures them access to and enjoyment of privacy laws. Quirouette (2021) reports that there is an exchange of criminals' information between the parties affiliated with PVS organizations and their counterparts in the criminal justice system. Such sharing could compromise the privacy rights of the convicts. The PVS organizations depend on financial support from donors to run their programs (Vox Liminis 2020). They are thus required to submit their proposal, which includes the parties they need to rehabilitate and their locations of incarceration facility where they are placed. Salole (2019) argues that the information-sharing practice violates the prisoners' privacy rights. I perceive such an exchange as a violation of the privacy rights of the prisoners and convicts since their data is shared among several parties. Such violation makes the criminals prefer having their cases managed by the criminal justice system to ensure privacy.
I believe that, to some extent, the soft approach taken by the PVS organizations may not help achieve the roles of correction in the criminal justice system. The primary role of the department is to punish and correct conduct. The punishment provided acts as a deterrent factor to make the convicts refrain from their unethical and criminal behavior (Tomczak and Buck 2019). However, the PSV has exhibited a person-centered, non-judgmental, and non-authoritarian approach to prisoner management. They do not punish offenders. According to Tomczak and Thompson (2019), this approach fails to realize the primary goals of the criminal justice system. A significant number of prisoners may not modify their conduct in the absence of punishment and punitive measures aimed at making them understand that their criminal activities have no place in society. The approach used is thus harmful to society. Upon release, criminals will still engage in crimes since they found a soft landing in prison where they were neither subjected to punishment nor harsh experiences.
References
Abrams, Laura S., Hughes Emma, Inderbitzin Michelle, and Meek Rosie. 2016. The voluntary sector in prisons: Encouraging personal and institutional change. New York: Springer.
Maier, Katharina. 2020. "Intermediary Workers: Narratives of Supervision and Support Work Within the Halfway House Setting." Probation Journal 67(4): 410-426. https://doi.org/10.1177/0264550520962191
Miller, Reuben Jonathan. 2014. "Devolving the Carceral State: Race, Prisoner Reentry, and the Micro-Politics of Urban Poverty Management." Punishment & Society 16(3): 305-335. https://doi.org/10.1177/1462474514527487
Prior, Francis B. 2020. "Security Culture: Surveillance and Responsibilization in a Prisoner Reentry Organization." Journal of Contemporary Ethnography 49(3): 390-413. https://doi.org/10.1177/0891241620908651
Quirouette, Marianne. 2021. "The Struggle is Real": Punitive Assessment in Community Services." Punishment & Society. 1-24. https://doi.org/10.1177/1462474521990436
Salole, Abigail. 2019. "'It's Kinda Punishment': Tandem Logics and Penultimate Power in the Penal Voluntary Sector for Canadian Youth." The Howard Journal of Crime and Justice 58(3): 298-312. https://doi.org/10.1111/hojo.12332
Tomczak, Philippa J., and Katherine E. Albertson. 2016. "Prisoner Relationships with Voluntary Sector Practitioners." The Howard Journal of Crime and Justice 55(1-2): 57-72. https://doi.org/10.1111/hojo.12164
Tomczak, Philippa, and David Thompson. 2019. "Inclusionary control? Theorizing the Effects of Penal Voluntary Organizations' Work." Theoretical Criminology 23(1): 4-24. https://doi.org/10.1177/1362480617733724
Tomczak, Philippa, and Gillian Buck. 2019. "The penal Voluntary Sector: A Hybrid Sociology." The British Journal of Criminology, 59(4), 898-918. https://doi.org/10.1093/bjc/azy070
Vox Liminis. 2020. Voices from the Threshold-The Difference We Make. https://www.voxliminis.co.uk/wp-content/uploads/2020/09/The-Difference-We-Make-2018-19.pdf
Stuck with your Article Critique?
Get in touch with one of our experts for instant help!
Messenger
Live chat
Time is precious
don't waste it!
Get instant essay
writing help!
Plagiarism-free
guarantee
Privacy
guarantee
Secure
checkout
Money back
guarantee
Get a Free E-Book ($50 in value)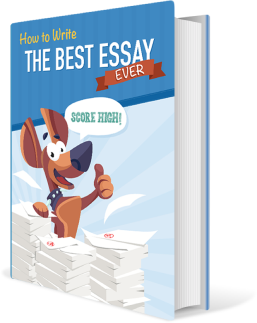 How To Write The Best Essay Ever!