Critical Thinking Paper, Article Critique Example
This Article Critique was written by one of our professional writers.

You are free to use it as an inspiration or a source for your own work.
Introduction
From the YouTube video uploaded by Eidos84, Peter Singer explores the context of applied ethics by describing how the interests of human beings should be and will be determined and weighed. Singer uses various examples to illustrate the instances where applied ethics and morality while challenging people on the importance of being more selfless and living for something that will be than themselves. In this regard, the thesis of Singer's argument from his film is that the priority of reducing and preventing suffering is one of the most amazing things that would emerge when people put themselves in the position of others. He further continues to argue that ethics does not only entail what people actually do to impact others but also what they omit to do that will determine the impact that someone could be doing and their moral obligations to help and not to harm (Singer 6:58 – 8:04). In response to Singer's argument, my thesis, which is in agreement with Singer, is structured around the development of meaning in the lives of human beings. By developing a sense of meaning in our lives, we will be able to live a life of purpose that would transcend our own individual desires, interests, and objectives. Furthermore, such a meaning would be based on connecting ourselves with some important issues or causes with the objective of developing a sense of self-fulfillment and satisfaction. This becomes a reality when one realizes that because they live, there is something that will become much better than it would have otherwise been, in whatever way or measure, with the goal of making the world a better place.
Explication
To further present and expound on his primary argument, Singer uses various premises in the film. One of these premises is that of the people who buy expensive clothes and shoes, yet they do not seem to have any moral problem with it (Singer 0:13 – 0:20). A discussion of such a premise is bound to erupt an array of controversial sentiments whether viewed subjectively or objectively. The reason is that people have the liberty to choose what they do with their money, and despite the moral issue of being philanthropic and helping others, it is imperative to consider the rationale behind making expensive purchases for each individual rather than generalizing the issue. Nevertheless, this does not exempt the individual from using the lump sum of money towards a greater cause, such as supporting organizations that target the poor and the sick in some of the underdeveloped and harsh environments across the globe.
The other premise that Singer uses is that of a person walking down the park, and they stumble upon a child drowning in a pond, and although the adult would not drown just by saving the child, since it is a shallow pool, the question remains whether they would risk ruining their expensive shoes for such a noble endeavor. When it comes to ethics and morality, they do not just emanate from individual definitions, perceptions, and feelings. They are derived from a deeply engraved conviction that comes from a belief in a higher purpose or even the existence of a Supreme Being that essentially transcends individuality. An individual who has reached such a higher level of living would not be moved by the dilemma of whether or not to compromise materialistic things over love, kindness, mercy, and empathy towards others. Therefore, the question of ruining expensive shoes in pursuit of saving a drowning child shows the lack of a deeply engraved moral conviction to live beyond one's self.
Based on the video, Singer concludes by stating that we make our lives most meaningful when we connect ourselves with some really important causes or issues, and we contribute to that so that we feel that because we live; something has gone a little better than it would have otherwise; that we have contributed in however small or way towards making the world a better place. On this note, it is imperative for people to know that they do not have to necessarily do 'big' things such as investing huge amounts for a greater cause for them to develop a sense of meaning in their lives. Even a 'small' thing as donating a camping tent to a homeless individual could have a great impact not only on the first-hand beneficiary but also on their subsequent generation, and this is a considerably noble cause.
Assessment
Based on my thesis, one of the most common premises is when people think of giving or prioritizing others' needs before theirs, we of at thinking about what will happen to us or how we will survive. Such a perception is solely centered on self-preservation, and I believe that it is the root cause of all the issues of greed, injustice, corruption, and oppression. When people operate under such a belief system, it is difficult and almost impossible to consider others and be empathetic towards them. As such, it is important that we acknowledge our shortcomings in being selfish and begin to establish substantial and effective ways of becoming more selfless, thereby living a meaningful and purposeful life.
People have to begin working on the deeply engraved selfish mentality with the objective of living more substantially and fruitfully. Such an approach ought to begin at an early stage since most of us have learned it from the time we were children, and it continues to influence our decisions either consciously or subconsciously. To achieve this goal, society has to embrace and acknowledge the issue while exploring the most reliable ways to create awareness across the global society on the importance of being compassionate and empathetic towards others. Most importantly, the misconception of helping others detracts from the perpetrator and adds to the beneficiary ought to be eradicated with people being made to realize that prioritizing the needs of others serves more on the individual doing it than the one receiving the help.
Conclusion
Human beings should have attached their lives to something that is greater and bigger than themselves with the objective of ensuring that the suffering that had been so prevalent across the global society was reduced and prevented. That is the only way by which they would have been in a position to find meaning and purpose in their lives at an individual level. The issue of applied ethics could have been considered a philosophical one and determined as one that applies to the things that people omitted and committed at the same time. Conversely, the establishment of meaning and purpose across people's lives ought to have been taught with a more critical approach across the global society. This would be a result of increasing the emphasis on prioritizing the needs and interests of others over their own. Since people have the liberty to choose what they do with their resources, time, and efforts, it is imperative to consider the rationale behind them making certain decisions such as expensive purchases rather than generalizing specific issues relating to applied ethics and morality. It is imperative for people to know that they do not have to necessarily do 'big' things such as investing huge amounts for a greater cause for them to develop a sense of meaning in their lives.
Work Cited
Singer, Peter. "Peter Singer's Ethics." YouTube, uploaded by Eidos84, 27 November 2010, https://www.youtube.com/watch?v=gVViICWs4dM
Stuck with your Article Critique?
Get in touch with one of our experts for instant help!
Messenger
Live chat
Time is precious
don't waste it!
Get instant essay
writing help!
Plagiarism-free
guarantee
Privacy
guarantee
Secure
checkout
Money back
guarantee
Get a Free E-Book ($50 in value)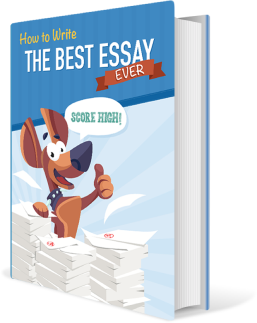 How To Write The Best Essay Ever!