Home
/
Capstone Project
/
Addressing Human Trafficking: A Structural Approach, Capstone Project Example
Addressing Human Trafficking: A Structural Approach, Capstone Project Example
This Capstone Project was written by one of our professional writers.

You are free to use it as an inspiration or a source for your own work.
Human trafficking constitutes the enslavement of people for a variety of purposes, notably forced labor and sexual slavery; these violations of human rights and dignity have sparked sweeping new legislation designed to redress them. However, anti-trafficking jurisprudence in the United States does not go far enough in addressing the structural forces conducive to trafficking. In order to better combat the evils of human trafficking and ameliorate the harm suffered by survivors, the problem must be approached in terms of these structural forces in order to create better policies.
Human trafficking varies with respect to two dimensions: the nature of the work that the trafficked persons are to perform, and the means of ensnaring them. Forced labor and sexual slavery are "the two most common forms of trafficking" (Smith, 2011, p. 764). Debt bondage is the most common form of slavery. Traffickers force debt-bonded laborers to work in order to repay alleged debts for placement and transportation (Lusk & Lucas, 2009, p. 50). However, traffickers structure these debts such that they cannot be repaid, especially by charging debt-bonded slaves for such expenses as rent, food, and clothing, causing the debt to increase rather than diminish over time (p. 50). The other main form of slave labor in the United States is slavery through false contracts, wherein traffickers proffer fake contracts for apparently legitimate jobs, and then imprison and coerce their victims (p. 50). Moreover, in some cases, individuals are abducted by traffickers outright, and then enslaved (Hendrix, 2010, p. 178).
Enslaved laborers may be forced to work in such sectors as "domestic, food and care services, garment, and agricultural slavery" (Hepburn & Simon, 2010, p. 4). Domestic slavery, in particular, is both common and difficult to expose: as Smith (2011) explained, because domestic slaves work in private households rather than public areas, it is more difficult for authorities to apprehend slaveholders and free their victims (p. 764). Traffickers typically confiscate passports and subject trafficked persons to a regimen of threats and abuse. After Hurricane Katrina, a group of Thai nationals were trafficked into New Orleans and used as forced labor: the traffickers used the all-too-familiar formula of promising visas and jobs, indebting the workers to pay for their passage, and then subjecting them to appalling conditions (Hepburn & Simon, 2010, pp. 5-6). According to Jones (2010), however, the greatest demand for cheap labor in the U.S. is in the agricultural sector, which has led to many incidents of human trafficking (pp. 1154-1157).
The demand for cheap labor in a globalized economy, coupled with the realities of poverty and poor job opportunities in many developing countries, drives the traffic in enslaved laborers (Jones, 2010, pp. 1153-1154; Lusk & Lucas, 2009, pp. 51-52). Thus, in the U.S. forced labor thrives in the "netherworld" of illegal immigration and undocumented migrant labor (Brennan, 2010, pp. 1590-1591). To a considerable extent, human trafficking for forced labor is part and parcel of undocumented labor migration. As Brennan (2010) explains, the conditions in which undocumented migrants work in the U.S. are conducive to, and often rife with, exploitation and coercion: in this "informal economy", migrants have few workplace protections from abuse, and all fear deportation (pp. 1585, 1590-1591). Consequently, slave laborers often labor beside other, non-trafficked undocumented migrants, and it can be difficult to distinguish between free and un-free laborers (p. 1585). Men and boys, usually illegal immigrants, are particularly vulnerable to forced labor exploitation in the agricultural and construction sectors, and boys are in great demand for food services (Jones, 2010, pp. 1152-1155).
Sexual slavery affords many points of comparison with forced labor. Like forced labor, sex slavery or sex trafficking occurs in response to an industry, in this case the commercial sex industry, which includes prostitution, pornography, and stripping (Lusk & Lucas, 2009, p. 52). As with forced labor, sex trafficking victims in the U.S. are often—but not always—immigrants, lured into bondage with promises of jobs other than sex work, and subsequently raped, beaten, and forced into prostitution or other sex work (Hepburn & Simon, 2010, p. 5). From a plethora of cases, it is clear that sex traffickers commonly employ rape, beatings, threats, and withholding of food and water to maintain their victims' compliance (Brunovskis & Surtees, 2010, p. 6; Hepburn & Simon, 2010, p. 5). Debt bondage is another common feature between sex slavery and forced labor. In many cases, traffickers 'charge' their victims for transportation, room and board, creating the fiction of a debt that the trafficked persons can never hope to repay (Hepburn & Simon, 2010, p. 5).
According to Walker-Rodriguez and Hill (2011), sex trafficking victims are often recruited from countries in "South and Southeast Asia, the former Soviet Union, Central and South America, and other less developed areas" (p. 2). There is also a purely domestic sex trafficking industry within the United States (p. 2). Women and young girls are often targeted—both undocumented migrants and U.S. citizens—with some victims as young as their early teens (Hepburn & Simon, 2010, p. 5). However, there is also a tremendous demand for young boys, who are trafficked for purposes of prostitution and child pornography (Jones, 2010, p. 1149). Traffickers prey on poverty with regard to victims recruited in foreign countries; domestically, traffickers may simply abduct their victims, or they may prey on troubled adolescents, particularly those from abusive households (Rand, 2009, p. 143).
The costs of these monstrous crimes are staggering. As Hendrix (2010) explained, trafficking victims in general suffer "from physical and psychological injuries even if they are fortunate enough to be rescued" (p. 180). Typically forced to live in inhumane and appalling conditions, trafficking victims are especially prone to diseases, which may spread (p. 180). Sex slavery, in particular, carries a high risk of infection with HIV/AIDS: trafficking victims are typically "forced to have unprotected sex with customers and are denied proper healthcare" (p. 180). In addition to STDs, survivors of sex trafficking may face "drug addiction… mental illness, self-destructive behaviors, tuberculosis, malnutrition, and ostracism by peers and the larger society" (Rand, 2009, p. 144). Some victims even display Stockholm Syndrome, characterized by feelings of attachment for their abusers (Walker-Rodriguez & Hill, 2011, p. 4). Formerly trafficked persons face the challenges of rebuilding their lives and coping with past traumas, but learning to trust others again is an especial challenge for many (Brennan, 2010, pp. 1595-1597). Society pays the price of human trafficking as well: crime, corruption, and the suppression of the workforce by means of cheap slave labor, which "reinforces the cycle of poverty" (Hendrix, 2010, p. 180). There are also costs related to law enforcement: the FBI, the ICE (Immigration and Customs Enforcement) and a host of "other local, state, and federal law enforcement agencies" have all been tasked with combating human trafficking (Walker-Rodriguez & Hill, 2011, p. 4).
The Trafficking Victims Protection Act (TVPA) of 2000 is the United States' first comprehensive domestic law addressing human trafficking (Hendrix, 2010, p. 184). The law seeks to combat human trafficking by protecting victims, prosecuting traffickers, and preventing the enterprise overall (p. 184). In a bold innovation, the TVPA provides for trafficking survivors to have the option of "temporary or permanent resident status" if they "cooperate with prosecution efforts" (p. 184). Survivors are also eligible for federal public assistance benefits (p. 184). The Act also establishes a tier system, by which foreign countries are ranked in accordance with their efforts to combat trafficking: countries that are noncompliant may be subject to sanctions (pp. 185-187).
Despite its many positive benefits, the TVPA does not go far enough in combating the structural factors that allow modern-day slavery to flourish. In particular, intensified control of immigration and borders can have the unintended effect of worsening the conditions of "vulnerability, desperation, and dependency" so conducive to trafficking, as migrants will rely more on smugglers who may prove to be traffickers (Vance, 2011, p. 935). A better approach would be to combine negative strategies, i.e. enforcing anti-trafficking laws, with positive strategies: specifically, the right to change employers, what Pope (2010) calls the "'free labor approach'" (p. 1851). For example, if all agricultural and domestic laborers had the right to "organize and engage in concerted activities", this would exert a positive, anti-slavery effect on the often-exploitative atmosphere of those sectors (p. 1852). Reforming immigration to facilitate legal labor migration is an important step, inasmuch as it will remove the shady network of human smugglers from the picture (pp. 1867-1869). In this vein, a similar approach can be applied to sex work: sex workers' empowerment can be directed toward the same ends of providing sex workers with occupational choice, both outside and within the industry.
Addressing the injustices of human trafficking requires a deeper understanding of the structural forces that facilitate human trafficking, including the demand for cheap labor and cheap sex acts, as well as heavy-handed immigration policies. The TVPA is an important step forward, with its emphasis on protecting victims, prosecuting offenders, and preventing the enterprise. However, the TVPA offers mostly negative strategies—and for all that they are good ones, positive strategies have an important part to play in the prevention of human trafficking as well. The empowerment of workers in the labor and sex industries is a "free labor" solution, one that enjoins occupational choice and the right to protest working conditions. This approach can create occupational environments where there is no place for human trafficking.
References
Brennan, D. (2010). Key issues in the resettlement of formerly trafficked persons in the United States. University of Pennsylvania Law Review, 158(6), pp. 1581-1608. Retrieved from http://www.search.ebscohost.com/
Brunovskis, A., & Surtees, R. (2010). Untold stories: Biases and selection effects in research with victims of trafficking for sexual exploitation. International Migration, 48(4), pp. 1-37. DOI: 10.1111/j.1468-2435.2010.00628.x
Hendrix, M. C. (2010). Enforcing the U.S. Trafficking Victims Protection Act in emerging markets: The challenge of affecting change in India and China. Cornell International Law Journal, 43(1), pp. 173-205. Retrieved from http://www.search.ebscohost.com/
Hepburn, S., & Simon, R. (2010). Hidden in plain sight: Human trafficking in the United States. Gender Issues, 27(1/2), pp. 1-26. DOI: 10.1007/s12147-010-9087-7
Jones, S. V. (2010). The invisible man: The conscious neglect of men and boys in the war on human trafficking. Utah Law Review, 2010(4), pp. 1143-1188. Retrieved from http://www.search.ebscohost.com/
Lusk, M., & Lucas, F. (2009). The challenge of human trafficking and contemporary slavery. Journal of Comparative Social Welfare, 25(1), pp. 49-57. DOI: 10.1080/17486830802514049
Pope, J. G. (2010). A free labor approach to human trafficking. University of Pennsylvania Law  Review, 158(6), pp. 1849-1875. Retrieved from http://www.search.ebscohost.com/
Rand, A. (2009). It can't happen in my backyard: The commercial sexual exploitation of girls in the United States. Child & Youth Services, 31(3/4), pp. 138-156. DOI: 10.1080/0145935X.2009.524480
Smith, K. N. (2011). Human trafficking and RICO: A new prosecutorial hammer in the war on modern day slavery. George Mason Law Review, 18(3), pp. 759-791. Retrieved from http://www.search.ebscohost.com/
Vance, C. S. (2011). States of contradiction: Twelve ways to do nothing about trafficking while pretending to. Social Research, 78(3), pp. 933-948. Retrieved from http://www.search.ebscohost.com/
Walker-Rodriguez, A., & Hill, R. (2011). Human sex trafficking. FBI Law Enforcement Bulletin,  80(3), pp. 1-9. Retrieved from http://www.search.ebscohost.com/
Stuck with your Capstone Project?
Get in touch with one of our experts for instant help!
Messenger
Live chat
Time is precious
don't waste it!
Get instant essay
writing help!
Plagiarism-free
guarantee
Privacy
guarantee
Secure
checkout
Money back
guarantee
Get a Free E-Book ($50 in value)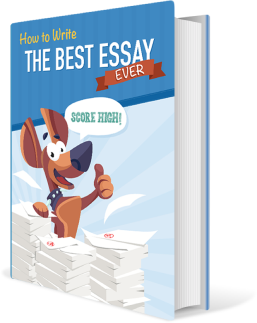 How To Write The Best Essay Ever!