Advancing Excellence in Patient Care, Case Study Example
This Case Study was written by one of our professional writers.

You are free to use it as an inspiration or a source for your own work.
Part 1: What is your view of the AHA position on workforce issues?
 The AHA position on workforce issues is generally positive. The organization cites important problems that exist in the current workforce and demonstrate how these issued could be addressed. One of the pertinent issues that the AHA discusses is that there are current problems with workforce shortages. Currently, AHA calls for the increase in the number of health care professionals that serve the public. Since there are workforce shortages, the organization claims that it is necessary to make its practices more appealing to members of the public to be able to close this gap and thereby contribute to quality care. To do so, their plan involves "redesigning work, retaining existing workers and attracting a new generation of workers" (AHA, 2010).
This view of workforce issues is necessary, but not complete. Redesigning work is not always feasible. However, hospitals and other health care institutions could reasonably redefine requirements for each nurse in a manner that is particular to their position. In this manner, nurses will be made aware of the expectations that are held for them and they will be able to work in a manner that allows them to complete specialized responsibilities. Since many nurses feel that they are being spread too thin, this is a good way to reduce such tension in the workplace. Retaining existing workers is also important and it an inherent result of the aforementioned alteration. However, to attract new generations of workers, it is important to not only invest in worksite changes; it is also necessary to provide potential health care students with incentives at the undergraduate level to encourage them to enter the field. Furthermore, additional trainings should be incentivized to help these newcomers pursue studies that will contribute to their professional development and therefore quality.
The document cites that an important component of this process is inclusion of the labor union to resolve the problems that employees are facing. While doing so would help resolve many problems that nurses currently face, it would not allow for the effective treatment of patients. Often, nurses are required to work long and seemingly unmanageable shifts due to staffing shortages. Many labor unions would argue for the reduction of these shifts to 8 hours per day 5 days a week, or for 40 hours over the span of a week. However, imposing limits on work hours would negatively impact patient care. Recruiting more talent would help resolve this worker shortage problem, but it would not guarantee that patient care will not be compromised as a result. Therefore, it is plausible that workplace improvements are more closely dependent on the ability of the individual organization to accommodate the needs of workers and patients. Since these institutions have the ability to consider a balance between patient and worker interests, negotiations should be made directly with the organization while taking potential impacts on patient care into consideration. While it is apparent that enhancing staffing would solve a part of this problem, doing so would not offer a perfect fix.
Part 2: Select any one of the "workforce challenges" presented here. Read the AHA's position on the challenge, and then share your own view. Support your position on the challenge selected. Information about accessing the Blackboard Grading Rubric for this assignment is provided below.
 One of the workforce challenges discussed is the issue of employer neutrality. The AHA discusses that it is challenging for the employer to remain neutral when non-employee union organizers are given the right to enter a workplace during work hour. They explain that this would disrupt the work environment, which would interfere with daily operations. However, it is reasonable for the union representatives to discuss union matters with their employees during their scheduled breaks. While nurses should not convene with these individuals when they are busy or required to provide care to a patient, they do have a right to speak to their union representatives and to do so in a place in which employees could be organized. In most instances, this organization is in the physical workplace.
Many employers do not want union representatives to engage in this behavior because they are worried that the union is discussing matters that would be detrimental to their practices. However, it would also be unreasonable for nurses to discuss these work related matters outside the context of work. Therefore, it is important to consider that meetings with union representatives during work hours should be done, but in a manner that protects the health of patients. It would be reasonable for supervisors to help coordinate this process by allowing meetings to occur in small groups and finding coverage for those involved. While it would require employer coordination to help achieve a minimally disruptive meeting, it is plausible that this could be conducted in many health care institutions. Ultimately, this would be an effective way for the institution's management to positively contribute to the culture of the workplace and to enhance the satisfaction of the employees.
References
AHA. (2015). Advancing Excellence in Patient Care. Retrieved from "Workforce Challenges." Select "[PDF]
Stuck with your Case Study?
Get in touch with one of our experts for instant help!
Messenger
Live chat
Time is precious
don't waste it!
Get instant essay
writing help!
Plagiarism-free
guarantee
Privacy
guarantee
Secure
checkout
Money back
guarantee
Get a Free E-Book ($50 in value)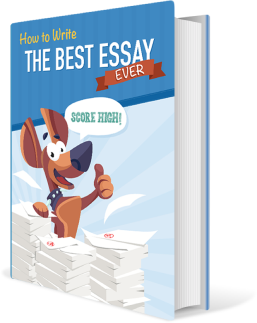 How To Write The Best Essay Ever!