Home
/
Case Study
/
Travel Sawa Failure to Penetrate Egyptian Inbound Travel Market, Case Study Example
Travel Sawa Failure to Penetrate Egyptian Inbound Travel Market, Case Study Example
This Case Study was written by one of our professional writers.

You are free to use it as an inspiration or a source for your own work.
Travel Sawa is the first Egyptian company specializing in destination and group travel tours. The company was founded by Amr Badawy, an Egyptian nomad explorer who has travelled to more than 60 nations. Amr developed a love for travel writing and blogging before transitioning into a career as a travel photographer and filmmaker. His movies have amassed millions of views. More than 500,000 people have joined the social media platform. The organization is a branch of the Best Egypt Company and holds tourism license A number 307. The establishment of Travel Sawa company was contributed by the founder's belief in travelling, which made them establish the firm to help people who dream of travelling but do not know how to find a suitable trip with a suitable budget. The main goal for the company was to help everyone travel, learn new cultures and become ambassadors for their countries all over the world. The Egyptian economy's significant growth was a sign that Sawa travel company registered positive market growth and performance in terms of profitability. Although Egyptian was an effective market for the company due to the country being a paradise for all adventures, the company failed to leverage the domestic market due to restrictions put in place during the pandemic. The competitive domestic market significantly impacted the travel sector, particularly Sawa, making it fail to penetrate the Egyptian inbound travel market. Despite the extensive travel restrictions and decreased travel demand, significantly impacting Egypt's inbound travel sector, the well-established travel company in the country made Travel Sawa fail in the market. In order for the company to remain effective in the market, it had to adapt to new realities of the travel industry by pivoting to focus on domestic and alternative forms of tourism that were possible to earn income, such as eco-tourism and adventure, and health tourism. Due to the restriction, the company failed to penetrate the Egyptian travel market because it had to implement health and safety measures to reassure potential consumers and comply with relevant regulations and guidelines (Samir, 2022). This paper discusses the applicable business model that Travel Sawa agency should implement to penetrate the Egyptian national travel market after failure due to the Covid-19 pandemic.
Introduction of Business Model Canvas
Travel and tourism businesses have flourished since the emergence of globalization. People now incorporate travel heavily into their lives. Travel agencies are expanding as a result. E-commerce has been essential to the expansion of the travel sector. Nowadays, travel agencies can reach customers anywhere in the world and present them with the finest possibilities. Startups like the Travel Sawa Company must use strong business models in order to enter the Egyptian inbound market successfully. One of the significant business models that can be effective for the company is the canvas business model. This is essential to ensure that Travel Sawa tour company penetrates the Egyptian domestic market and attracts new consumers through brand recognition (Varsha, 2023). The impact of the development of new technologies, such as the internet and globalization, is evident in both the worldwide travel industry market and the domestic market in Egypt. It has made it essential for the new entrants in the Egyptian competitive market, like Travel Sawa, to adopt the Canvas business model because it enables the organization to articulate its business model (Debarliev & Mitrovska, 2016). The business model canvas visualizes a company model highlighting all important strategic elements, such as income sources, operations and consumers (ProfileTree, 2022). It is one of the significant models for a company like Travel Sawa because it allows the company to see and assess its strategy effectively in addition to offering the business a wider overview that it can use to remain competitive in the market, such as changing the model when it grows and make changes such as expansion in the market, new revenue sources and market change strategies.
Discussion of the Model
The important aspect about the Canvas business model is that it will help to analyze the current situation of Travel Sawa company and see how the company will work, especially in the competitive domestic market in Egypt. On the other hand, the important aspect about BMC is that it helps provide the company with an effective framework to communicate their business model clearly and concisely.
Business Model Canvas Travel Sawa Company Egypt
Customer segments
Value Proposition
Channels
Revenue Streams
Key Activities
Key Partnership

Travel agents and professionals
Corporations, nonprofit organizations, civic groups and field trips
Household income over $1000k

Providing unique and relevant information to the customers about the company.
High-quality service for all domestic and international consumers
Free holiday travel for loyal customers.

Direct sales of ticket
Use of social media
Opening booking offices across the country.

Product sales
Vacation packages
Consultant and service fees

Car rental services
VIP airport lounge access
Public transport timetable
Package tours across the country

Airline industry
Hotel industry
Travel influencer
Local businesses
The important aspect about BMC is that it helps Travel Sawa come out with effective visual thinking that it can use to remain competitive in the domestic market. For instance, the model helps the company know its target consumers in the market; thus, the company can use significant strategies such as an influencer business model to reach its target consumers in the market (Hemmer, 2018). Because it offers a clear and comprehensive visual representation of a business's numerous components and how they work together, the BMC is a crucial tool for the expansion of Travel Sawa in a market (Salwankar, 2017). With the help of Canvas, organizations can clearly define their value proposition, target client segments, critical activities, resources, and alliances required to carry out their business models, as well as the income sources and cost structure that go along with them.
Using the BMC will make it simpler for Travel Sawa to spot any operational flaws or inefficiencies and make the required changes to increase their chances of success. Additionally, Canvas enables the travel agency to quickly explain its business model to others, such as partners, workers, or investors, which can aid in gaining their support and encouragement for the venture. The concept also enables businesses to pivot or modify their business model as necessary swiftly, enabling them to stay flexible and responsive to changes in the market (Baidin, 2022). This is particularly crucial given how quickly the business landscape is changing nowadays and how quickly the entire travel industry can be affected by new technologies and evolving consumer tastes. Therefore, BMC is a vital tool for Travel Sawa to incorporate if it wants to expand and prosper in a cutthroat industry since it helps them better understand their business model and make the changes they need to increase its chances of success.
With the model, the company will be able to use its social media influence to diversify the Egypt market and remain competitive. The important aspect of using influencers is that they will produce content focused primarily on going to new places and having experiences with the company. This will help the company to record positive market growth as people will start having positive experiences from the influencers' view, thus increasing the company's penetration in the Egyptian national travel market (Zoumpoulidis et al., 2021). With effective information on what the company needs to do to boost its domestic travelling market, it will have to use the image of the owner and his social media influence to reach more consumers in the market as that will maintain and attract more potential consumers in the market (Rouby, 2019). Having significant influence in social media by the company owners makes it easier for it to interact with a wider number of consumers and form sacred bonds, which leads to the company's competitive advantage in the market. It is also clear that the company have to come up with effective packages that will help it leverage the domestic market in terms of performance.
Travel Itineraries
Destination: Trukey, Malaysia, Thailand, Albania, Morocco and South Africa
Staying period: 4 days
Budget: $100 per group
| | | |
| --- | --- | --- |
| Period | Groups | Activity |
| Day 1 | Three | Visiting historical sites |
| Day 2 | Five | Touring beaches |
| Day 3 | Ten | Canoeing and water sports |
| Day 4 | Seven | Walking and hiking |
Recommendations
Partnership
Based on the selected business model, the company needs to make various recommendations to penetrate the Egyptian national travel market. For instance, the company needs to identify the right partners as that will make it not only leverage market growth in terms of profitability but also brand image. The company needs to choose business partners who share the same ideals and complement the company's services (Graci, 2020). Despite that, the company needs to ensure that it has a written agreement outlining each side's obligations and demands. This will help the company record positive growth in terms of growth and success in the market.
Strong influencer Network
Also, the company should develop a strong influencer network because having influencers with a strong following in the travel industry market and a genuine interest in travel will make the company attract more consumers. With a BMC, the company will have to offer the influencers unique experiences and incentives to promote its brand in the market (Salameh et al., 2022). Given that partners and influencers will help promote the company's brand recognition in the market, the company needs to enhance high-level customer service to help build trust among consumers and a positive reputation (Lewczyk, 2020). It is also vital for the company to use technology to make procedures more efficient, give customers a seamless experience, and streamline operations (Bytes, 2022). This can involve utilizing resources like social media analytics, booking platforms, and client relationship management programs.
Diversification
It is also important for the company to diversify into new markets such as Maldives, Thailand, Alabania and others, as that will help it increase growth and revenue. The company should have measures and effective ways to analyze performance so that to know the business model and strategy it has embraced is helping the company to succeed in terms of returns on investment and penetration into the Egyptian national travel market (Harold, 2023). This will help the company make informed judgments regarding the diversification strategy it must embrace to record continuous growth in the country's domestic market and other countries in that it wants to expand its service (Gursoy, 2015). Most importantly, it is crucial for Travel Sawa agency to diversify as that will make it succeed in the competitive market. Be receptive to fresh perspectives and chances, and be prepared to adjust your plan of action as necessary (Weidenfeld, 2018). Therefore, Travel Sawa can successfully execute a BMC and influencer advertisement strategy and achieve long-term success by adhering to these suggestions.

References
Baidin, I. (2022, April 21). Council post: Three travel industry advertising strategies to know about. Forbes. Retrieved February 14, 2023, from https://www.forbes.com/sites/forbesbusinesscouncil/2021/11/11/three-travel-industry-advertising-strategies-to-know-about.
Bytes, W. (2022, June 28). Influencer business model: How do they earn money? – waffle bytes. Waffle Bytes Blog. Retrieved February 15, 2023, from https://wafflebytes.com/blog/influencer-business-model.
Debarliev, S., & Mitrovska, S. (2016). Creating Distinctive Value Proposition in Tourism by Business Model Tools: Case Study of the City of Ohrid. European Scientific Journal, ESJ.
Graci, S. (2020). Collaboration and partnership development for sustainable tourism. In Tourism and Sustainable Development Goals (pp. 232-249). Routledge.
Gursoy, D., Saayman, M., & Sotiriadis. (2015). Collaboration in tourism businesses and destinations: A handbook. Emerald Group Publishing.
Hemmer, M. (2018). Why a business model canvas is important to organizational innovation. Why a Business Model Canvas is Important to Organizational Innovation. Retrieved February 15, 2023, from https://blog.onefire.com/archive/why-a-business-model-canvas-is-important-to-organizational-innovation
Lewczyk, M. (2020, January 30). How influencer marketing is changing the travel industry. Sideqik. Retrieved February 14, 2023, from https://www.sideqik.com/influencer-marketing/travel-influencers.
ProfileTree. (2022, December 23). Tourism marketing: 12 strategies for success with examples. ProfileTree. Retrieved February 14, 2023, from https://profiletree.com/tourism-marketing-strategies.
Rouby, I. (2019). Egypt's Travel and Tourism Competitiveness Index In Comparison to Competitive Tourism Destinations In The Middle East and North Africa Region. International Journal of Heritage, Tourism and Hospitality, 13(1), 202-208.
Salameh, A. A., Ijaz, M., Omar, A. B., & ul Haq, H. M. Z. (2022). Impact of online advertisement on customer satisfaction with the mediating effect of brand knowledge. Frontiers in Psychology, 13.
Salwankar, D. (2017). How to use a Business model canvas to build a compelling growth story? Retrieved February 15, 2023, from https://www.startupwind.com/blog.
Samir, N. (2022). Liberalization of exchange rate will impact outbound tourism negatively … Retrieved February 13, 2023, from https://dailynewsegypt.com/2022/10/29/liberalisation-of-exchange-rate-will-impact-outbound-tourism-negatively-experts/
Varsha, V. (2023, February 13). 6+ online travel agency business models and revenue strategies 2023. ColorWhistle. Retrieved February 14, 2023, from https://colorwhistle.com/online-travel-business-models.
Weidenfeld, A. (2018). Tourism diversification and its implications for smart specialization. Sustainability, 10(2), 319.
Zoumpoulidis, V., Valsamidis, S., Nikolaidis, S., & Tsourgiannis, L. (2021). A Unified Business Model Canvas for Digital Intermediaries in Tourism Industry. Tourism Management and Sustainable Development, 71-87.
Stuck with your Case Study?
Get in touch with one of our experts for instant help!
Messenger
Live chat
Time is precious
don't waste it!
Get instant essay
writing help!
Plagiarism-free
guarantee
Privacy
guarantee
Secure
checkout
Money back
guarantee
Get a Free E-Book ($50 in value)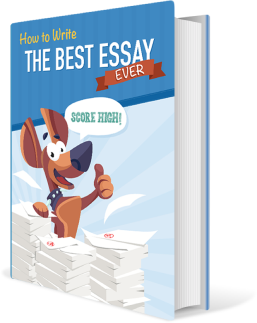 How To Write The Best Essay Ever!