Aircraft Recycling, Essay Example
Pages: 7
Words: 1792
Essay
This Essay was written by one of our professional writers.

You are free to use it as an inspiration or a source for your own work.
One of the entertainments available in an airplane entails complementary newspapers as well as magazines, reading materials comprising of duty-free magazines, food service menu as well as safety instructions. However, the papers are economically and environmentally wasteful in the wake of the need to make an airplane eco-friendly, reduce the weight and bills. In this regard, reduction of paper in the airplane has been identified as one potential solution to this problem.
If all these papers are successfully eliminated from the airplanes, this could translate to annual saving of $440 000 and 25 pounds (11.5Kg) of paper considering that every airplane carries around 400 kilograms of paper during a single flight (Onia, 2011). In this regard, airplane operators are encouraged to adopt file compression technologies that have the results of converting the paper into digital format which can easily be integrated in the entertainment system of the airplane thus making the cabins paperless which is a more eco-friendly and cost effective means of offering entertainment. In many airlines including Boeing 777, the introduction of this system has been associated with great success in removal of papers while the passengers have an enhanced choice of newspapers, magazines and any other reading material in a more eco friendly system.
This technology involving transformation along with compression is a technology solution that avails reading materials in a variety of electronic formats that can easily be accessed through the internet as well as smart phones(Onia, 2011). A PDF file can be compressed leading to reduction in size by 75 times while the image of a jpeg image can effectively be compressed by a factor of 300 with insignificant effect on the screen resolution. The conversion to digital formats of publications in the in-flight in Singapore Airlines has been successful in Boeing 777-300ERs with SilverKris magazine, KrisShop catalogue and the KrisWorld entertainment guide having been successfully initiated in their entertainment system (Onia, 2011). This initiative is an important component in the efforts of creating operations that are environmentally friendly while the comfort of the passangers remains uninterrupted. The movement towards the future targets total removal of hard copies of reading materials leading to electronic availability of magazines to the clients. A survey conducted revealed that, the reaction of the clients to this initiative was positive.
Recycling trash
Although airplane exhaust has been associated with global warming as one major problem to the environment, other sources of environmental pollutions has been documented as well. One such problem that has attracted significant attention involve waste in the form of different kinds of trash. Customers start throwing trash of different kinds even before boarding the airplane while the airplane as well as airports administrations have been able to recycle only an insignificant portion of the entire trash that customers bring on board. In the airplane and airports, trash weight of approximately 7.5 pounds is brought by the clients every day (Christine, 2010). Available statistics have indicated that, 75% of this trash can effectively be recycled on implementation of the best practices. Ironically, only 20% of the total trash is recycled in this regard (Christine, 2010).
Procedures of trash recycling are varied depending on individual airport or airline but environmental programs have to integrate a number of entities so that success is achieved. The entities include the waste companies operating as private entities, municipalities, the federal security agencies as well as the airports. The combined efforts of these entities will achieve success in recycling trash of all kinds including oil, cardboard boxes, antifreeze, bottles, aluminum cans as well as other forms of aircraft maintenance products. The employees as well as the clients have expressed their willingness to cooperate in this initiative that is anticipated to transform the airports and airplanes in to more eco-friendly places free of trash. The owners of restaurants as well have expressed their willingness to spend an extra 10-20% to convert the packaging containers to ones that can easily be recycled, which translates to the use of resources in ways that are more sustainable (Christine, 2010). Creating awareness is also a potential solution to the problem because some procedures in the airport have been documented to hamper efforts of recycling even in situations that avail recycling services. Recyclable bottles have commonly been discarded in trash every year because the available system promotes throwing of these bottles at the security checkpoints. Establishment coupled with refinement of recycling programs in the airports and airplanes is a mandatory requirement if these places have to be converted in to more environmentally friendly places. Employees and travelers have expressed positive reaction towards recycling trash in the airports and airplanes, thus the reason that prevents the airports to implement the initiatives is unknown.
Aircraft Recycling
The number of retiring aircrafts has been estimated at 12, 000 in the course of the coming two decades (Tise, 2009). With this in mind, the expansion of aerospace business, consideration of aircraft recycling has been associated with a wide array of opportunities. Gaining the needed knowledge on airplane recycling for Boeing is anticipated to be resourceful for the company and the environment. With the extremely high number of aircraft set for decommission by the year 2020, the problem shall require a consideration of a viable solution. Additionally, an estimate of between 2000 and 3000 airplanes are anticipated to be abandoned in most regions across the globe (Tise, 2009) Most of these airplanes set be abandoned are principally in the developing nations.
The aerospace community continues to be subjected to environmental regulations and landfill regulations thus aircraft owners have no option but to prioritize on means to dispose written off aircrafts in a sustainable manner. End-of-life aircraft management is the only viable and sustainable means to achieve revenue building and environmentally sound way for aircraft disposal
The airline industry is obligated to be eco-friendly, owing to the large volume of materials that constitute an aircraft. Consequently, this makes the disposal of an aircraft an environmental concern. These materials includes materials made up of; glass, carbon fiber composites, aluminum, wires, textiles, gears, electronic devices, foam, fluids, titanium steel alloys, engines, and other parts.
These parts could be the only way to dispose aircrafts economically. Recycling refers to the method of reusing materials that would else be disposed off in a landfill or incinerator. The steps associated to recycling may appear too simple and straightforward, but a number of basic questions have to be taken into account before recycling of solid wastes can be realized. Some of these questions are technological owing to the fact that there are no known ways to recycle widely used material like some plastics in an economically viable way.
Economic viability poses yet another problem if it costs more to make products out of recycled materials than out of new materials. This calls for invention of more efficient technologies to handle recycling of waste materials. Another approach is by using the power of government to enact legislation that encourage or even consumes recycled products.  When Governments show commitment in promoting recycling, the costs of other means of solid waste disposal are minimized.  Therefore once a culture of recycling is hatched, governments can save money on sanitary landfills and incinerators. Researchers and environmentalists are at a consensus that creativity in recycling will be the solution to solving many of our solid waste disposal problems (Tise, 2009)
The airplane recycling process is intricate, cumbersome and technical, demanding collecting, sorting, processing and reusing the materials in question. Basically, some easily collectable items like hardware, passenger seats and engines are extracted. Then, the massive shell is demolished and broken down into small pieces. The next phase of the recycling process separates iron and steel from aluminum and plastics ensuring no error occur in sorting the materials.
Despite the lifespan of an aircraft coming to an end, most of these materials and components can be rescued, reused and recycled. This factor has stimulated the thought to embrace recycling which has turned out to be a booming venture. Boeing was a good example of a flight organization that demanded strategic environmental efforts as a priority. In order to actualize the strategy, Boeing took the clot to conduct a field survey on how other players handled old freight and airplane scrapping. The survey could have culminated to the evolution of a nonprofit association labeled the Aircraft Fleet Recycling Association (AFRA). The association was intended to enable airlines manage retired airplanes in a manner that is environmentally safe while maximizing the value of aging commercial airplanes.
Formed in 2006, AFRA stipulated guidelines that meet the operators' guidelines for effective and efficient methods to retire their airplanes. AFRA produced a defined Management Practice document on the management of aged airplanes, recyclable parts, and defined performance standards for companies that manage end-of-service airplanes. AFRA unites, publishes, collects and promotes collective experience among all its members to ensure a greater collaboration and communication.  To date AFRA members have contributed 2000 aircrafts for successful recycle projects. AFRA estimates that over 12,000 airplanes worth $1.3 trillion will be at the end of service life come the next 20 years.
The recovered reusable materials of old aircraft are recycled to produce circuit board for phones, computers and TVs, notwithstanding the fact that some airplane parts are used as components of brand new airplane production. Ultimately utilizing old aircraft parts helps aircraft manufacturers to reuse items such as galley carts, trays and overhead bins. The demand for cheap airplanes continue to juggle the highly competitive fright market, thus recycling avails low cost airplanes, ultimately airlines are able charge cheap airfare which position airlines in the competitive market. Moreover airlines selling out-of-order airplane to aircraft recycling companies helps to recover some of the cost of the old airplane. Therefore despite adequately reducing air, water, and soil pollution, recycling avails raw materials for the production of boats, furniture and houses. Thus airplane designers are producing planes with a special consideration of reuse and recycling in mind.
The body behind the recycling initiative is referred to as Aircraft End-of-Life Solutions or AELS, which is a company, specialized in end-of-life solutions for aircraft. Aircraft End-of-Life Solutions situated in Delft, Netherlands, dismantles aircrafts that are retired and the ability to execute end-of-life solutions all over the world. AELS which is a member of the Netherlands Aerospace Group was recognized and accredited by the Aircraft Fleet Recycling Association in April 2010 (Tise, 2009)
Successful recycling of airplanes produces many tones of metallic objects as well as parts that are worth of several million of dollars. However, any mistake that could be done in the course of recycling can result to consequences such as loss of lives of so many people. This could occur in a situation that, an engine from a recycled aircraft causes a crash of the plane in which it is installed. Such a dealer is expected to spend a greater part of his remaining lifetime in jail.
Time is precious
don't waste it!
Get instant essay
writing help!
Plagiarism-free
guarantee
Privacy
guarantee
Secure
checkout
Money back
guarantee
Get a Free E-Book ($50 in value)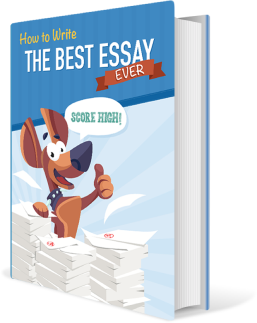 How To Write The Best Essay Ever!