American Options in Syria, Research Paper Example
This Research Paper was written by one of our professional writers.

You are free to use it as an inspiration or a source for your own work.
The Syrian Arab Republic, most often recognized as Syria, is in an area that borders Lebanon as well as the Mediterranean sea to the west. In addition, Syria is in a location that allows it to have Turkey (north of it), Iraq (east of it), Jordan (south of it), and Israel (southwest of it) is surrounding areas. Syria's capital is known as Damascus, which is today recognized as being one of the oldest cities to have been inhabited for years now. The geographic area in Syria ca be described as being mountainous, lots of plains, and having many deserts. An interesting aspect of Syria is the fact that it is very culturally diverse, being home to a variety of groups such as Greeks, Arabs, Kurds, Circassians, Mhallami, Armenians, Mandeans, and Turks. (Tucker)
In regards to religions that are present in Syria, there exists Christians, Sunni, Alawite, Mandeanism, Yezidi, and Druze religion. Clearly, this place is a very diverse one in all aspects of life. Bashar Hafez al-Assad is currently the acting president of Syria. The only manner by which he became president was due to his father's death. The following days after this incident, Syria's parliament was quick to vote that the minimum age for presidential candidates should be lower to 34, so that Assad would be eligible to run for candidacy. Assad quickly came to power by winning 97 percent of the vote from a public referendum that was run. The fact that the minimum age was immediately changed goes to indicate how government can be corrupt at times in order to fill their needs. In my opinion, the minimum age should have stayed the same and another candidate should have been considered for the presidency. ("Bashar al-Assad Biography")
After his election as president, conflict arose immediately. Due to certain changes that were enacted by Assad, individuals began to protest that there should be great political reform as well as an end to the level of emergency that was being created throughout the nation, and a new integration of civil rights into the nation. Due to the fact by which Assad deliberately ignored these numerous protests, they became even more constant and bigger. As a response, the Syrian military took it upon themselves to use violence. In addition, Bashar would constantly promise that he would allow new parliamentary elections, but he was not a man of his word. Those who refused to follow and agree with Bashar's rule instigated the "National Council" to lead what has now become known as the Syrian revolution. (Tucker)
Although there were a variety of individuals who were urging Bashar to resign, his thirst for power had no limits. There came a point where violence was all that was being used in order to put an end to all of the revolts. One such example was when the Reuters News Agency informed the general public that approximately more than 5,000 inhabitants of Syria had been massacred due to the Syrian militia, under Bashar's command. Despite the United States' efforts at aiding Syria to put an end to all of this (such as drafting up a peace plan), Bashar would not listen to such things. Throughout all of these incidents, Bashar's true colors were shown by the manner in which he would constantly show that all he cares about is the power, not the people. These ongoing events have caused United States President Barack Obama and British prime minister David Cameron to become enraged with the actions that are being carried out under Bashar's command. Clearly, there are many steps that should be taken in order to put an end to all of these atrocities. (Tucker)
The goal of the Islamic State has been known to be that of restoring the "Khilafa", otherwise known as the Caliphate. The Caliphate has long been known for having a caliph (an individual who is considered to be a successor to Muhammad's political authority) ruling and overseeing the Islamic State. Despite the fact that the reason as to why the Islamic State might be a noble one, the actions that are taken by this group are unacceptable. This group has been derived from the al-Qaeda in Iraq. They believe in killing Americans and Israelis. This has had a major impact on United States'policies, creating tension between the two nations. Osama Bin Laden, the leader and founder of al-Qaeda, would often express how disgusted he was at the sigh of Americans in Saudi Arabia. ("Syria")
The Al-Nusra Front has first formulated in 2011. This organization became recognized for its ability to provide arms, fighters, and funding from a variety of locations, one of them being Al Qaeda in Iraq. The fact that there exists an organization for the sole purpose of killing other individuals just goes to show how difficult things truly are in Syria at the moment. The group is considered to be very professional and well-trained, which only makes them a bigger threat to other nations, especially the United States of America. In December 2012, the many atrocious actions that were performed caused the United States to label the organization as a terrorist one. ("Jabhat Al-Nusra | Mapping Militant Organizations")
The fact that the Middle Eastern Coalition was more than willing to join the United States in the fight in order to put a once and final end to all oft he bloodshed is a great thing. Because of the manner in which Middle Eastern governments will now be fighting side by side with the United States proves the fact that the real enemy here are those individuals who are revolting as well as some government who result in opression. The reason as to why this holds true is because often times, the revolting that is ongoing results in many individuals performing violent acts. On another note, governments who respond to this revolt with violence only results in an end goal of more violence. Therefore, the only way to put a stop to these kinds of actions that are taking place is for having these individuals come together and setting up a compromise in which both ends of end up living up to their side of the compromise. ("Syria")
Throughout the ages, Muslims in Syria have been divided into the Sunnis and the Shia. This has been due to a split that first started after the death of the Prophet Muhammad over what individual(s) should be the chosen one to be allowed to be the leaders in the Muslim community. This division has caused major conflict with the nation and has caused a lot of violence at times. To put all of this into perspective, the two groups must be understood. The Sunni Muslims see themselves as orthodox individuals and most often say that they are the traditionalist branch of Islam. On the other hand, the Sunnis are recent towards all of the prophets that are in the Koran, but ultimately regard Muhammad as the last prophet. The regional impact that this separation has created is that there are often numerous revolts in the area as well as an ongoing war. This creates lost hope for many individuals who might not even consider themselves to be part of either belief system. ("Sunnis and Shia: Islam's Ancient Schism")
Russia has played key roles in the kind of impact that it has been able to make on the ongoing conflict in Syria. It must be noted that Moscow was among the first member of the de facto coalition that went against the groups that believed in supporting the Islamic State.The fact that the Russians have taken it upon themselves to instigate change within Syria and the world speaks volumes on the Russian government. ("Russia's Role in the Fight Against IS : the Pulse of the Middle East") Despite the fact that the Russians have done a great job of supporting the kinds of actions that the coalition brings about, there are key elements with Barack Obama' administration that Russia has failed to agree with, therefore the United States and Russia are not in complete agreement with the kinds of actions that the United States is perfuming in Syria. "Middle East Countries Sign Up to Obama's Coalition Against Isis | World News | The Guardian")
Iran has been seen playing the opposite roles of both the United States and Russia. The Islamic Republic of Iran has been supporting the rule of President Bashar al-Assad for a long time now. Iran wishes to keep Bashar in power for him to be able to still rule over his people. In addition, Iran has gone as far as to provide many resources to the nation of Syria, including services, products, and goods. This support has created tensions between nations, such as Iran and the United States. On the other hand, Israel has declared that it will be neutral throughout the course of the war. Although Israel has not really done anything in order to show that it supports either side of the ongoing conflict, there are many individuals who speculate that Israel is really on the rebel's side. ("Iranian Strategy in Syria")
The United States policy goals should primarily be centered on the idea of ending the war in Syria. In addition, a primary goal should be to be able to end Assad's ongoing regime and be able to establish a democratic system which creates all kinds of opportunities for all kinds of individuals. Clearly, this is not something that can be accomplished overnight. In fact, the Obama administration has already given up on the ida of reforming Assad's regime. In my opinion, while it is a great thing that the United States is making its best efforts at changing Syria, it should also be wary of how much effort is integrated into the war, for it might result in a full-on battle between the United States and Syria in the future. ("American Options in Syria")
Works Cited
Abrams, Elliott. "American Options in Syria." Council on Foreign Relations. N.p., Oct. 2011. Web. 29 Apr. 2015. <http://www.cfr.org/syria/american-options-syria/p26226>.
"Bashar al-Assad Biography." Bio. 2015 Bio, n.d. Web. 29 Apr. 2015. <http://www.biography.com/people/bashar-al-assad-20878575>.
Fulton, Will, Joseph Holliday, and Sam Wyer. "Iranian Strategy in Syria." Institute for the Study  of War. N.p., n.d. Web. 29 Apr. 2015. <http://www.understandingwar.org/report/iranian–strategy-syria>.
"Jabhat al-Nusra." Mapping Militant Organizations. Stanford University, n.d. Web. 29 Apr. 2015.<http://web.stanford.edu/group/mappingmilitants/cgi-bin/groups/view/493>.
"Middle East Countries Sign Up to Obama's Coalition Against Isis." The Guardian, Web. 29 Apr. 2015. <http://www.theguardian.com/world/2014/sep/11/obama-isis-coalition-middle-east-countries>.
Rubin, Barry. "The Region: How the Syrian Civil War Really Affects Israel – Opinion –  Jerusalem Post." The Jerusalem Post | JPost.com. Jpost Inc., n.d. Web. 29 Apr. 2015.                    <http://www.jpost.com/Opinion/Columnists/The-Region-How-the-Syrian-civil-war-really-affects-Israel-321316>.
Saunders, Paul J. "Russia's Role in the Fight Against IS : the Pulse of the Middle East." Al-Monitor. Al-Monitor, n.d. Web. 29 Apr. 2015. <http://www.al-monitor.com/pulse/originals/2014/10/russia-isis-syria-s300-missiles-assad.html>.
"Sunnis and Shia: Islam's Ancient Schism." BBC News. BBC News Services, n.d. Web. 29 Apr. 2015. <http://www.bbc.com/news/world-middle-east-16047709>.
"Syria." Wikipedia, the Free Encyclopedia. Wikimedia Foundation, Inc, n.d. Web. 29 Apr. 2015.  <http://en.wikipedia.org/wiki/Syria>.
Stuck with your Research Paper?
Get in touch with one of our experts for instant help!
Messenger
Live chat
Time is precious
don't waste it!
Get instant essay
writing help!
Plagiarism-free
guarantee
Privacy
guarantee
Secure
checkout
Money back
guarantee
Get a Free E-Book ($50 in value)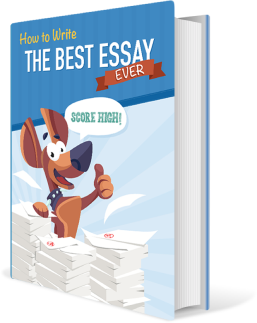 How To Write The Best Essay Ever!