Amyotrophic Lateral Sclerosis, Essay Example
Pages: 7
Words: 1975
Essay
This Essay was written by one of our professional writers.

You are free to use it as an inspiration or a source for your own work.
Introduction
Amyotrophic Lateral Sclerosis (ALS) is a neurological disease that affects motor function, specifically the skeletal muscle nerve cells. Individuals with ALS have progressive degenerative nerves that are essential to carrying messages from the brain, spine and to body. The nerves eventually die, which in turn results in the prevention of skeletal muscles from receiving nerve signals, in order to function properly. Without nerve signaling, the skeletal muscles themselves undergo atrophy leading to paralysis of the body. (Farley, 2004) ALS has been documented to affect more than 30,000 Americans and almost 6,000 new cases per year. In addition, a patient diagnosed with ALS has a life expectancy between 2-5 years from diagnosis. The cause of ALS has been linked to genetics, with offspring of an individual with ALS at a 50% chance of developing the disease. The initial symptoms of the disease are twitching, cramping, stiffness of muscles or muscle weakness, slurred speech and difficulty swallowing or chewing. The initial symptoms lead to more obvious known muscle problems, which direct the patient to ALS testing. (Cytokinetics)
Amyotrophic Lateral Sclerosis (ALS) is also known as "Lou Gehrig's Disease". Lou Gehrig was a famous major league baseball player who was diagnosed with the disease while part of the New York Yankee organization. He was forced to retire early from his career in 1939 and died in 1941. Lou Gehrig is attributed with bringing attention and awareness to this disease and is the reason for the chosen topic of ALS for this paper. I am an avid New York Yankees baseball fan and Lou Gehrig and his family are an inspiration to all baseball players and fans, as well as those suffering from ALS. The current paper reviews and critiques three different websites which sponsor ALS. In addition, the paper reviews current literature discussing and researching the genetic aspects of ALS in regard to current diagnostic testing, treatment and perspectives.
NIH (National Institute of Neurological Disorders and Stroke)
Amyotrophic Lateral Sclerosis (ALS) Fact Sheet
The NIH website was located using google with the term, "Amyotrophic Lateral Sclerosis". This was one of the first sites that appeared in the search. The website contains information describing what amyotrophic lateral sclerosis is, who gets ALS, the symptoms, diagnosis, causes, treatments, types of research, how individuals can help research and where to obtain more information regarding ALS. The website is more a basic informative site for individuals who are unaware of the disease and are trying to find out more about the disease or where to look for more information. For instance, the website offers many different websites and organizations that provide more information on ALS, such as ALS Association, Les Turner ALS Foundation, Muscular Dystrophy Association, Project ALS, ALS Therapy Development Institute, and Prize4Life.
In addition, the website offers information in regard to how someone can help with further research on ALS. The site indicates how the NINDS, Center for Disease Control and Prevention, and Disease Registry undergo studies for disease indications and risk factors for individuals with ALS. It is also mentioned that research can not only help treatment, but help understand the causes and mechanisms for the disease. The site also suggests and asks that any person living with or diagnosed with ALS register and participate in an effort to obtain more information regarding this disease. Furthermore, the site explains that there are current clinical trials that are underway that are offering researcher more insight into early detection, treatment and/or prevention. The site does not go into detail; however, a website for the NIH Clinical Research Trials is provided. (NIH, 2013)
Overall, the site is composed for individuals who are in the process of researching the disease. The site provides basic information, such as background information on the disease, causes, treatments, and where to get more information; therefore, the purpose of the website is well organized and contains appropriate information.
ALS Association
iPad as a Communication Device
The current website was found in a search using Google, with the search terms indicated as "ALS phone app". The website for the ALS association was prompted as one of the first sites on the search. The webpage described using an iPad as a communication device for patients with ALS. The page indicated in the introduction that this device was a good solution for ALS patients that had good hand function, but had trouble speaking. The page describes that there are different applications that are available for purchase on the iPad in regard to speaking out loud instead of typing. In addition, the site describes that there are several text-speech applications on iTunes. The website illustrates a table of the different applications available ranging from free on iTunes to almost $200.00. These applications are illustrated as either translating type into speech or translating speech into typed words.
The site does over tabs on the left hand side to inquire more about ALS, programs, treatments, family support, educational programs and assisted technology. In addition, there are links at the bottom of the website page which offer additional assistance for iPad use or interest in iPads for individuals with disabilities. This site and program for ALS patients and the use of the iPad seems like a great idea; however, there is no information regarding current use, reviews, and details on how the iPad is assisting individuals with ALS. More information, or perhaps a Video illustrating the types of uses and benefits a patient with ALS would have when using these particular applications, in regard to different scenarios or everyday life issues would be helpful. (ALS, 2013)
Overall, the website offers an innovative technological application for individuals with ALS; however, there are no details and specific scenarios that describe the benefits and usefulness for the user.
MDA (ALS Division)
The MDA site was located searching Google with the search term "Amyotrophic Lateral Sclerosis". The MDA site was within the top five search results on Google. The site is for muscular dystrophy and has an ALS division. The MDA site describes itself as a world leader for treatments and therapies for ALS. In addition, the site indicates that MDA provides support and health care for individuals diagnosed with ALS. The website offers various forms of information regarding ALS, from basic information to up-to-date research from researchers, doctors and individuals affected with ALS.
In addition, the MDA site provides bullets of each form of support in which they provide in regard to ALS, such as research projects, health care at various clinics and centers, online magazines, support with equipment advice and location, family support programs, support groups, and technological program support through Facebook and Twitter. A large portion of the homepage is directed towards their Online Magazine known as "MDA/ALS Newsmagazine". The organization refers to this online magazine as meeting the needs of patients and their families with a diagnosis of ALS.
The site also offers much information in regard to current research. There is a tab for "Research". This page is an overview of current research and provides a background on each of the research items, such as genetic information, immune system links, protein issues, etc. The site contains a variety of information that is relevant for patients and family who are living with this disease. In addition, site meets the needs of its purpose in providing as much information and current advances in technology and care for ALS.
Literature Review
The paper, "Genetics of Familial ALS" published by Cooper et al. (2012) discusses the genetics of Familial ALS. The paper describes the inheritance risk in families with first/second degree relatives who have been diagnosed with the disease. The paper also provides the history of the genetic insights dating back to 1993 with the discovery of mutation in the Cu-Zn superoxide dismutase gene in ALS patients. In addition, the paper discusses further genetic advancements such as the finding of 16 more genes associated with genetic forms of ALS. Research into these genes has found that 1/3 of the cases of ALS are related to familial ALS.
The article "Molecular biology of amyotrophic lateral sclerosis: insights from genetics" published by Passinelli and Brown (2006) discusses the possible use stem cell therapy as a treatment for patients with ALS. The main issues discussed in the article relate to the need for stem cell replacement therapy to focus on specific neurological issues of ALS. In addition, the article advocates for the integration of the discovery of new genes related to ALS to be incorporated in the transplantation techniques.
The article, "Genetic Testing for ALS" published by Amyotrophic Lateral Sclerosis Society of Canada discusses the testing of ALS for individuals. The article explains the different needs for different types of tests since most of the cases of ALS are not familial. For patients that have a family history of the disease, a family history is reviewed for a diagnosis. For patients who lack a family history of the disease, the testing is related to motor function and symptoms. The paper also describes the gene that is evaluated in genetic testing as the SOD1 gene. The test is blood test that looks for a mutation in the SOD1 gene that is located on chromosome 21.
In the paper, "Communication Support for People with ALS" by Beukelman and Fagar (2011), the need for a plan of communication support is discussed. The authors explain the association of motor speech disorders associated with ALS. This disorder leads to the inability of individuals with ALS to communicate naturally. In addition, the authors indicate that when speech performance begins to decrease, it decreases very quickly and there is usually no time to implement an alternative. Therefore, the paper discusses the importance of an assessment and intervention with an Augmentative and Alternative Communication (ACC) intervention.
Conclusion
ALS is a disease that affects the nervous system and voluntary muscle control. Most people are familiar with the other term associated with the disease, Lou Gehrig's disease. From the onset of Lou Gehrig's diagnosis, research and awareness for ALS has increased and remains a topic of research and investigation into the genetics. One of the major impacts to patients with ALS is the degeneration of the ability to speak. There have been great advancements with technology, such as iPad communication and Augmentative and Alternative Communication interventions.
Genetic research has found a mutation in the SOD1 gene which is attributed to most of the familial ALS cases, as well as cases that show no family history. In addition, researchers have also discovered 16 other genes associated with the disease. Recent research has also focused on stem cell replacement therapies; however it has been indicated that further research in stem cell therapy must be conducted in accordance with the pathology of ALS in order to understand the technique and ability for stem cell therapy to work. ALS has made many technological advances; however, it is imperative that further research in genetics and stem cell therapy persists in order for health care practitioners and nurses to form a plan of care and a plan of therapy for their patients. Understanding the molecular and genetic etiologies can also help physicians and nurse's better diagnosis a patient or associate symptoms with the ALS.
References
ALS. (2013). iPad as a communication device. Retrieved on 10/7/13 from: http://als-ny.org/index.php?page=ps_at04
Amyotrophic Lateral Sclerosis Society of Canada. Genetic Testing for ALS. Retrieved from: http://www.als.ca/sites/default/files/files/Genetic%2520Testing%2520for%2520ALS.pdf
Beukelman, D., Fager, S. (2011). Communication Support for People with ALS. Neurology Research International. Volume 2011. Article ID 714693: 6. http://dx.doi.org/10.1155/2011/714693
Cytokinetics. Amyotrophic Lateral Sclerosis (ALS) (also known as Lou Gehrig's Disease) Retrieved on 10/7/2013 from: http://www.cytokinetics.com/pdf/ALSFactSheet.pdf
Cooper-Knock, J., Shaw, P., Kirby, J. (2012). Genetics of Familial Amyotrophic Lateral Sclerosis. Amyotrophic Lateral Sclerosis. Sheffield Institute for Translational Neuroscience, University of Sheffield, Sheffield, United Kingdom. 517-529. pgs. http://cdn.intechopen.com/pdfs/26548/InTech-genetics_of_familial_amyotrophic_lateral_sclerosis.pdf
Farley, T. (2004). Amyotrophic Lateral Sclerosis. Arkansas Spinal Cord Commission. Retrieved on 10/7/2013 from: http://www.spinalcord.ar.gov/Resources/ALS.pdf
MDA. (2013). Amyotrophic Lateral Sclerosis (ALS, Lou Gehrigs Disease). Retrieved on 10/7/13 from: http://mda.org/disease/amyotrophic-lateral-sclerosis
NIH. (2013). Amyotrophic Lateral Sclerosis (ALS) Fact Sheet. Retrieved on 10/7/13 from: http://www.ninds.nih.gov/disorders/amyotrophiclateralsclerosis/detail_ALS.htm
Pasinelli P. and Brown R.H. (2006). Molecular biology of amyotrophic lateral sclerosis: insights from genetics. Nature Publishing Group. September 7: 710-723.
Time is precious
don't waste it!
Get instant essay
writing help!
Plagiarism-free
guarantee
Privacy
guarantee
Secure
checkout
Money back
guarantee
Get a Free E-Book ($50 in value)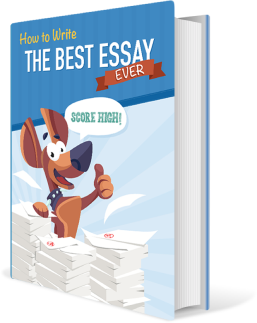 How To Write The Best Essay Ever!