Work Issue, Assessment Example
This Assessment was written by one of our professional writers.

You are free to use it as an inspiration or a source for your own work.
Introduction
Conflicts in the nursing work environment occur on a regular basis and require effective leadership in order to resolve these differences. However, in some cases, it is likely that leaders might not possess the skills, finesse, or characteristics to resolve these differences in an effective manner. It is important to recognize these limitations and to take the steps that are necessary to develop positive and meaningful outcomes for all nurses. Nursing conflicts often demonstrate the true strengths of leaders and their abilities to manage unique personalities and differences that could impact patient care and related outcomes if they are not handled appropriately. The following discussion will address a specific example of conflict and leadership's lack of success in managing the conflict effectively. It will also explore strategies that might have been more effective in managing this problem and the outcomes that resulted.
Analysis
One example of a challenging nurse conflict involved a surgical ICU, where a large number of nurses had worked for many years and were successful in their positions. This environment was comprised of nurses from many different cultural backgrounds; however, they coexisted without extreme difficulties, with the exception of the nurse manager. A new manager was appointed to the unit who had only worked in the nursing profession for three years prior to being selected for the management position. She was a manager but lacked true leadership experience in her new role. The diverse and experienced nature of the existing nurses in this unit was unappreciative of the new nurse manager and her lack of experience and understanding of how to be an effective leader. Therefore, the staff did not possess any respect for their new manager and her abilities, in spite of her assertiveness. It was a very difficult situation for the new nurse manager and eventually led to her desire to leave the position after only one month. In this example, there are considerable influences at work that must be addressed because they have an impact on the leadership structure within the unit and the nursing staff who work under the manager. The environment appears to be toxic on many levels and does not provide any real opportunity for the team to accomplish its desired goals and objectives in providing high quality patient care. With little respect within the unit, nurses lack a clear direction and focus that must be addressed by a leader that will impart some discipline and acceptance throughout the unit.
When change occurs on a regular basis, as is the case in the example with the turnover rates in the management position, it is important to recognize the value of developing new strategies that will be effective in promoting positive outcomes for the manager so that he or she is able to demonstrate leadership and authority within this position. Change is very difficult for many individuals to accept, and in nursing practice, although change is constant, management often serves as a means of consistency, stability, and strength (Salmela et.al, 2012). In addition, the cultural environment upon which the unit is built must be addressed because there appears to be problems associated with the development of perspectives that will be effective in promoting positive outcomes for the team (Salmela et.al, 2012). Nurse leaders must be able to demonstrate their knowledge and also understand the existing culture that exists within their units in order to be successful in these roles as best as possible (Salmela et.al, 2012). In addition, if a cultural shift is required, the nurse manager must address this change in an organized manner that supports effective change in a manner that demonstrates knowledge, experience, and an understanding that change is difficult under any circumstances (Salmela et.al, 2012).
The example also supports a greater understanding of the challenges and considerations of generational diversity, which is unique to the nursing unit in question (Hendricks and Cope et.al, 2013). In this setting, there is a clear lack of support and acceptance of authority, as the nursing unit possesses significant years of experience and some of the managers are viewed in a negative light because their experience levels are lower. Therefore, it is necessary to evaluate the nursing unit and to have an open and honest discussion regarding generational diversity and its impact on patient care quality (Hendricks and Cope et.al, 2013). In this context, it is observed that the nursing unit in question has suffered from a lack of leadership for a long period of time; therefore, it has been very difficult to "reign in" the nursing staff and to engage them in organized policies and procedures regarding patient care and treatment (Hendricks and Cope et.al, 2013). In this scenario, assertiveness is not sufficient on its own; rather, additional considerations must be made that will support the development of protocols that will support effective compliance with existing regulations and processes, while also forging mutual respect between nurses and the nurse manager (Hendricks and Cope et.al, 2013).
With this example, the nurse manager clearly lacked the qualifications and experience to lead a difficult unit and a challenging team. Therefore, it is important to consider how to improve outcomes for this nursing unit by exploring a journey-based approach that transforms a nurse manager into a true leader (Brown et.al, 2013). This is best accomplished through the development of self-reflection tools that enable the manager to recognize his or her strengths and weaknesses and how to apply strengths to the dynamic of the nursing unit (Brown et.al, 2013). This process supports the journey of the nurse manager and his or her growth within the position (Brown et.al, 2013). A model that is comprised of awareness, critical analysis, and perspective has been introduced as a means of exploring the different dynamics that exist in expanding managerial and leadership outcomes in a successful manner that supports positive results and an improved understanding of the position and its impact on the nursing unit and on patient care as a whole (Brown et.al, 2013).
Conflicts exist throughout all areas of nursing practice; however, how they are managed is unique and distinct to each unit. Therefore, it is necessary to address these concerns and to take the steps that are necessary to establish new perspectives to address conflict management and resolution as best as possible (Savel et.al, 2013). Conflict management also requires the ability to effectively coordinate care in a manner that is consistent with quality-based objectives (Savel et.al, 2013). Nurses who conflict in the workplace setting must recognize their true goals and objectives and set aside their differences for the greater good of their patients (Savel et.al, 2013). Therefore, the effectiveness of a leader is essential to the development of a cohesive and successful nursing unit, particularly when conflicts arise and additional guidance and interventions are required (Savel et.al, 2013).
Conclusion
Nursing conflicts are common practice throughout nursing units. Therefore, qualified and experienced nurse managers must be appointed to these roles in order to be successful as nurse leaders. It is important for nurses, regardless of experience levels, to be provided with effective leadership within their units as a means of preventing serious complications and other conflicts. At the same time, if these conflicts arise, there is a greater chance that an effective nurse leader will handle these conflicts without complications and in a manner that is consistent with the necessity to provide high quality patient care and treatment at all times. This is essential to the growth and development of the nursing unit and in expanding the quality of the leadership that exists within the unit. Nurse managers must manage conflicts effectively and demonstrate leadership in these roles so that they attract attention, respect, and acceptance of their status within these roles.
References
Brown, C.J., Bishop, M., and Bar, B.B. (2013). Creating and sustaining peace within for the journey of nursing leadership. Nursing Administration Quarterly, 37(4), E1-E7.
Hendricks, J.M., and Cope, V.C. (2013). Generational diversity: what nurse managers need to know. Journal of Advanced Nursing, 69(3), 717-725.
Salmela, S., Eriksson, K., and Fagerstrom, L. (2012). Leading change: a three-dimensional model of nurse leaders' main tasks and roles during a change process. Journal of Advanced Nursing, 68(2), 423-433.
Savel, R.H., and Munro, C.L. (2013). Conflict management in the intensive care unit. American Journal of Critical Care, 22(4), 277-280.
Stuck with your Assessment?
Get in touch with one of our experts for instant help!
Messenger
Live chat
Time is precious
don't waste it!
Get instant essay
writing help!
Plagiarism-free
guarantee
Privacy
guarantee
Secure
checkout
Money back
guarantee
Get a Free E-Book ($50 in value)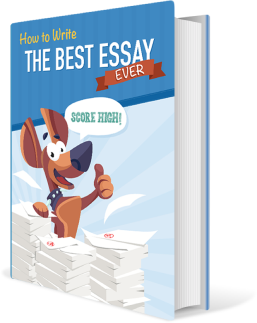 How To Write The Best Essay Ever!