An Unexamined Life Is Not Worth Living, Essay Example
Pages: 5
Words: 1313
Essay
This Essay was written by one of our professional writers.

You are free to use it as an inspiration or a source for your own work.
The most famous event in the history of the city of Athens after the Peloponnesian War consisted of the trial, conviction, and execution of Socrates (469 to 399 B.C.E), perhaps the greatest philosopher of the late 5th century B.C.E. Although Socrates as a philosopher focused his arguments and conversations on numerous topics, his passion seemed to lie in "discovering valid guidelines for leading a just life" and how a human being must explore his/her life and principles with an open mind (Martin, 1996, p. 168). His most quoted philosophical statement that "An unexamined life is not worth living," ascribed to Plato in his Apology, has generated much controversy over the last two thousand years, mostly due to the idea that life is worthless without self-examination. Personally, I believe that Socrates was right and in this paper, I will prove his correctness with the help of several modern-day philosophical viewpoints.
First of all, I should mention that there are opposing voices to Socrates' famous statement that an unexamined life is not worth living. For example, J. Miller in Examined Lives: From Socrates to Nietzsche declares that many people are so consumed by obtaining material goods in a capitalistic society that they have "devolved into non-thinking entities that have no idea on what true happiness is" and thus devote themselves to obtaining materialistic possessions without considering the true meaning of life. In effect, these individuals do not live examined lives because they see no need to do so and believe that the process of thinking is a diversion (2011, p. 243).
Also, there are those who believe that since Socrates lived in the ancient past that what he believed as a non-Stoic Greek philosopher has no bearing on modern living, customs, and traditions. However, as L.E. Navia, writing in Socrates: The Man and His Philosophy, points out, the philosophies of Socrates and especially his statement concerning an unexamined life "are more relevant today than ever before, due to Socrates' devotion to seeking out the truth and living his life without material needs while always contemplating the virtuous and moral life" (1985, p. 162) of a true seeker of knowledge. By definition then, Socrates wished to understand not only his own existence but also that of the natural world around him which in the 5th century B.C.E. was viewed by most people as bound to the supernatural rather than true science.
In contrast, after consulting a number of reliable sources related to the life of Socrates and his philosophies, it is obvious that a vast majority of scholars, historians, and philosophers agree with the premise that Socrates was correct when he stated that an unexamined life is not worth living. As G. Kemerling relates, following his conviction at his trial in Athens by a jury of his peers, Socrates openly "declined to abandon his pursuit of the truth in all matters" and after refusing to accompany one of his devotees in an escape attempt, maintained that open "public discussions on the great issues of life and virtue" were needed in order for the common Athenian citizen to lead a valuable life. Also, when Socrates stated at his trial that he would "rather die than give up philosophy," he allegedly declared that "The unexamined life is not worth living" (2011).
Thus, it appears that Socrates was completely committed to his quest for knowledge and wisdom that would allow him to explore his innermost thoughts and emotions via an examination of life itself. Socrates also believed that it was ignorant to view life as being full of unlimited power "to pursue whatever one desired," a reference to gaining material goods, and that the "most desirable life was concerned with virtue and guided by rational thought" and reflection (Martin, 1996, p. 171), rather than focusing on achieving happiness through self-absorption, greed, and a lust for power and influence.
For some readers, defining the word "virtue" may help them to understand exactly what Socrates was saying in relation to "the most desirable life." According to S. Zannos, writing in The Life and Times of Socrates, virtue can be defined as a quality of moral excellence, righteousness, and social responsibility, highlighted by absolutes like goodness, justice, beauty, and equality (2001, p. 183). But for Plato, one of Socrates' disciples and students, virtues "cannot be discovered through experience; rather, they can only come about by thought" and contemplating the "invisible, invariable, and eternal entities located in a higher realm" beyond what humans view as reality (Martin, 1996, p. 179). The key word here is "thought" or as Socrates would have it, a deep examination of the self and how a human being fits into this "higher realm" of contemplation.
At his trial, Socrates addressed his jury and those who had him arrested for trying to influence the young people of Athens with some eye-opening comments concerning his inability to convince them that leading a virtuous and examined life was the only way to live. "The greatest good of man," declared Socrates, "is to daily converse about virtue" and to examine not only oneself but also others (Phillips, 2012). But unfortunately, Socrates was ignored and ridiculed for his views that often went directly against the teachings of the Sophists. Thus, Socrates "preferred death to a life lived in thoughtlessness" and lacking virtue (Phillips, 2012). Of course, Socrates was only addressing men and not women via the Greek translation that "The unexamined life is not worth living for men." But otherwise, Socrates wished for all Athenians to examine their individual lives and hopefully make decisions based upon rational thought rather than superstition.
As further support for the suggestion that Socrates was right concerning his view that the examined life was not worth living, P. Kalkavage relates that Socrates fully understood the power of knowledge and that it must serve as the foundation for being virtuous (2012). For Socrates, knowledge was closely linked to wisdom that can only be achieved through deep, introspective thought and by conversing with others that possess the same and opposing viewpoints. When Socrates was allowed to cross-examine his detractors at his trial, he discovered that none of them truly understood the nature of virtue, thus making it impossible for them to comprehend the idea that an unexamined life leads to ignorance rather than fulfillment (Kalkavage, 2012).
Also, the people of ancient Athens could not ignore the great temples in their city and scattered about the Greek countryside dedicated to the gods and goddesses of myth and lore. One such temple dedicated to the Greek god Apollo was located at Delphi, and inscribed on this temple were the words "Know thyself" which is directly related to an examined life. Certainly, to "know thyself" was paramount to obtaining Socratic wisdom and for Socrates' desire to "convert other individual citizens to his own knowledge of ignorance and quest for wisdom" via an examined life (Kalkavage, 2012).
In summation, L.E. Navia in Socrates: A Life Examined declares that Socrates' ideal of the examined life is worthy of great study, due to its relevancy after more than two thousand years and the fact that a life without introspection is "dull, useless, and wholly unacceptable" (2007, p. 247). Therefore, I am convinced that Socrates was right when it comes to living a life without examining one's inner self that in the end will lead to enlightenment and contentment.
References
Kalkavage, P. (2012). Who is Socrates? Thoughts on Plato's Apology. Retrieved from http://faculty.pepperdine.edu/mgose/GBQuarterly/winter00/whoissocrates.html
Kemerling, G. (2011). Socrates: Philosophical life. Retrieved from http://www.philosophypages.com/hy/2d.htm
Martin, T.R. (1996). Ancient Greece: From prehistoric to Hellenistic times. New Haven, CT: Yale University Press.
Miller, J. (2011). Examined lives: From Socrates to Nietzsche. New York Farrar, Straus, & Giroux.
Navia, L.E. (1985). Socrates: The man and his philosophy. New York: University Press of America. —. (2007). Socrates: A life examined. New York: Prometheus Books.
Phillips, B. (2012). On being human and the unexamined life. Retrieved from http://circeinstitute.org/2012/07/on-being-human-the-unexamined-life
Zannos, S. (2001). The life and times of Socrates. New York: Mitchell Lane Publishers.
Time is precious
don't waste it!
Get instant essay
writing help!
Plagiarism-free
guarantee
Privacy
guarantee
Secure
checkout
Money back
guarantee
Get a Free E-Book ($50 in value)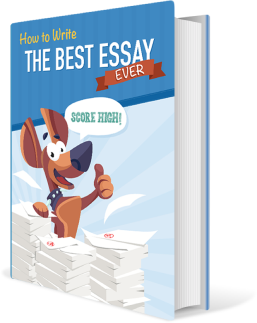 How To Write The Best Essay Ever!