Anorexia Nervosa, Case Study Example
This Case Study was written by one of our professional writers.

You are free to use it as an inspiration or a source for your own work.
Outline
Assessment
Nursing Diagnosis
Plan
Implementation
Evaluation
Abstract
A 16 year old female appears in school nurse office with hair loss and dry skin. She has poor appetite, insomnia, amenorrhea for three months having attained menarche at 13years old. She feels depressed and denies being sexually active.
Assessment
Stage one of the nursing process begins with assessment. It entails collecting data concerning a patient's social; psychological and medical history. Usually, a physical examination culminates the process (Brickley, 2012). This case study patient gives a history of feeling depressed with loss of appetite. She appears lean and malnourished with thinning hair and dry skin; did not have a menstrual flow for three months and denies being sexually active.
Review of Systems (ROS)
Neurological: – To determine the extent and possible causes of depression as well as predisposing factors for loss of appetite, insomnia, hair loss and dry skin.
Gastro-Intestinal:-To determine abnormalities pertaining to digestion as it relates to appetite dysfunctions and possible dehydration.
Reproductive: – To evaluate for the evidence of pregnancy.
Cerebra-vascular: – To evaluate for circulatory dysfunctions predisposing to hair loss and dry skin.
Physical Examination
T/P/R: – 98.4 degree Fahrenheit, Pulse-92, Respiration 24
BP: – 110/70; Weight: – 125; Height: – 5ft 2 inches
Urinalysis: – Very concentrated with no abnormalities; pregnancy test positive
Inspection: – Skin dry, mouth dry, hair thinning; very depressed appearance, lean body structure abdomen distended slightly.
Auscultation: – Lung fields clear; no abnormal abdominal sounds
Palpation: – Spleen slightly distended; no other abnormalities detected.
Nursing Diagnosis
Nursing diagnosis is always considered a vital aspect of the nursing process because it is a clinical judgment of a client's conscious or unconscious responses to the assessment process. Further, according to the North American Nursing Diagnosis Association concepts used in nursing diagnoses must be standardized because they are crucial towards dissemination of knowledge in the discipline, especially, at a time when clinical information systems are utilized in storing patients' records (Weir-Hughes, D. 2009).
Nursing Diagnosis:-Malnutrition
Differential: – Depression underlying pregnancy and dehydration predisposition of anorexia nervosa
Plan
Objectives:–
To relieve depression
To hydrate
To restore appetite
Intervention: – Teenager must be referred to school psychologist for counseling on causes of amenorrhea, which have been clinically observed through physical examination. She must be encouraged to drink plenty of water or recommend going to the emergency if blood pressure drops significantly due to dehydration. Offer dietician services available within the community to assist in managing appetite issue.
Implementation
Discuss with client findings of the assessment process and observe her response. Send a memo to the principal requesting that she brings a parent the next day to address the results of the pregnancy test. The nurse must collaborate with the school social worker to determine approaches towards resolving depression and anorexia. Parent, child and nurse will discuss accessing services of a dietitian to assist in improving nutritional status, which will ultimately restore hair loss and skin tone.
Evaluation
Evaluation is a section within nursing process whereby nurses reassess clients' condition after nursing intervention (Harkreader & Hogan, 2003). In this case study a collaborative care plan had been designed consisting of the school nurse, parent/client and social worker. At the end of the first week the school nurse will have a meeting with the social worker, parent/client to determine what services the client/parent was able to access. Counseling regarding the pregnancy should begin, dietitian services accessed and possible prenatal care intervention. These meetings will then continue biweekly until the matter resolves and the teenager regains health.
References
Bickley, L (2012). Bate's guide to physical examination and history taking. (11ed.). Phildelphia: Lippincott Williams & Wilkins
Harkreader, H., & Hogan, M. (2003). Fundamentals of Nursing: Caring and Clinical Judgement. W B Saunders Co
Weir-Hughes, D. (2009). Nursing diagnosis in administration. In Herdman, TH (Ed.), Nursing diagnoses: definitions and classification 2009-2011. Wiley-Blackwell: Singapore
Stuck with your Case Study?
Get in touch with one of our experts for instant help!
Messenger
Live chat
Time is precious
don't waste it!
Get instant essay
writing help!
Plagiarism-free
guarantee
Privacy
guarantee
Secure
checkout
Money back
guarantee
Get a Free E-Book ($50 in value)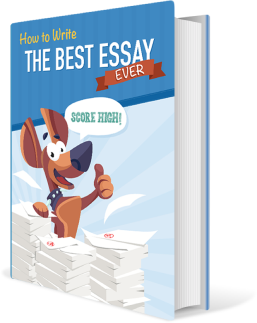 How To Write The Best Essay Ever!