Antwone Fisher Story, Case Study Example
This Case Study was written by one of our professional writers.

You are free to use it as an inspiration or a source for your own work.
The movie "Antwone Fisher" is based on the book "Finding Fish" that is a life story concerning to the aforementioned. The movie consists on number of elements concerning to psychological concepts, from aspect of Maslow's Hierarchy to the concepts of Hans Eyreck and his dimensions of personality. Many people have faced the similar tragedies as Antwone, so the movie can be considered as tranquilizing and cathartic. It can also be taken as a great recommendation to those people being that it is not imaginative story, rather written down from someone's heart that has discernment about it.
Antwone Fisher has joined the Navy in order to change his life and to add a system to analyze his self-respect. Within the triangle of Maslow, he strives to explore his inner being, as he is unaware about his original family and the foster family of Antwone had been abusive for him. Away from the needs that he physiologically required, he realizes the need to defend himself in the start of movie when he starts argument with a senior officer about a racial insult. He thinks he must fight to provide evidence about his respect that can also go for his need of belongingness. He was sent to meet a Navy psychiatrist named Dr. Davenport and helps him to announce and Dr. Davenport searches some of his needs of cognitive nature. As he starts to collect personal understanding and his background he begins to feels his strength by going back Ohio's home. This is common in the altercation he has at the main doorstep with his foster sister and mother. He is certain and makes them to understand he is not the Antwone that was previously. He has been throughout a complex life, but with excruciatingly finding his real family he comes to know that there is more to Antwone than where is has come from.
Antwone Fisher performs a skillful job in his career as it involves to the personality structure of Freud. Obviously the identification part of the structure he does love anyone else. One of the prominent lines in the film is his reply to the question if he is hungry. His self-esteem can reach in the direction as he looking back the experiences of his childhood. He has an unexpressed violent behavior that is strange and therefore he seeks to be cool minded in some odd conditions, he never lives and this put him in problems. He cannot appear to holdup the hitting gratification to someone when he becomes aggressive.
Antwone Fisher also portrayed an enormous defense mechanisms extent in the whole movie depending on his past experiences. He reveals his domination to his background originally during his very first meeting with psychiatrist. He is angry already when he gets in after being hanged out for punishment, but the doctor considers a casual, reverse approach of psychology by permitting him to take a seat in his office till that the allowed time ends. When he not succeeded to turn up on the stated time in the second meeting, Dr. Davenport endorsed officials to retrieve Fisher forcibly.
Antwone Fisher owns a good behavior and good character as noticed by his capability to link up with his love in the movie named as with Cheryl, and the wife of Dr. Davenport named Berta. This presented a very attractive viewpoint of his sociability as explained by Adler, with the women. However the ladies in his previous life were not the good stances he apparently attempted harder when it became a women situation of his present. Antwone Fisher intended to develop the thing that he has a good association with a lady without it being violent physically and sexually. As his affiliation with Cheryl establishes he presents an introversion level due to his virginity. Fisher in all the life has not been in an association of female sexuality that was consensual. He gets teased about this thing and has some shy behavior due to this. It is not the fact until he comes up to Dr. Davenport regarding this that he feels more relaxed and happy by stepping towards a more relationship of physical type with Cheryl. However he was skilled and trained to be a shy person, the assistance he acquired in his meeting with Dr. Davenport permitted him to completely open up.
In conclusion, Antwone Fisher is a perceptive film about heartache, headache, and the capability to defend and defeat any barriers or hindrances that may come up in someone's life. His emergence into a man even permitted the psychiatrist to observe his deficiencies and seeks to establish better and improved relationship with his life partner in relation to their powerlessness to have children. Orphan abuse is uncontrolled, and more things are required to perform in order to assist those people who go through this experience in the very start. This film can be inspiring and encouraging, not merely to the individuals and victims who are fighting with this matter, but also to the professionals of mental health that are searching for judgment regarding these issues.
References
Antwone Fisher at the Internet Movie Database
Blassingame, John W. (1999). The Slave Community: Plantation Life in the Antebellum South. New York: Oxford UP.
Quenton and Mim Eichler. Rivas. (2001). Finding Fish. New York: Morrow.
Fisher, Antwone. (2003). Who Will Cry for the Little Boy? New York: William Morrow.
John Smith. (2003). Finding Fish. New York: William Morrow.
Stuck with your Case Study?
Get in touch with one of our experts for instant help!
Messenger
Live chat
Time is precious
don't waste it!
Get instant essay
writing help!
Plagiarism-free
guarantee
Privacy
guarantee
Secure
checkout
Money back
guarantee
Get a Free E-Book ($50 in value)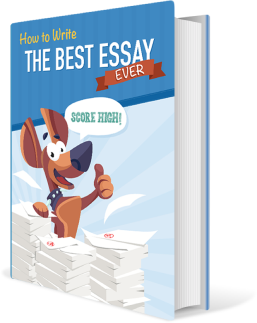 How To Write The Best Essay Ever!