Appropriate Punishment for Hate Crimes, Research Paper Example
This Research Paper was written by one of our professional writers.

You are free to use it as an inspiration or a source for your own work.
Hate crimes refer to criminal actions that were conducted due to bias against groups of people based on their race, gender, religion, and other demographic factors. According to 18 U.S. Code § 249, individuals that cause bodily harm as a consequence of a hate crime will be imprisoned for no more than ten years (Legal Information Institute, n.d.). However, if a death results from this criminal action, the individual can be sentenced to a life in prison. A criminal who commits a hate crime will also be subject to life in prison in the case of a kidnapping. Overall, hate crimes are considered to be a higher level crime that those motivated by greed, anger, and revenge, because such crimes are committed on a personal level, while hate crimes are committed on a social level. Hate crimes are not just an attack against the individual, they are an attack against an entire group of individuals. Thus, those who commit hate crimes are more likely to be repeat offenders due to the large number of potential victims available. It is important to emphasize the danger that hate crimes can bring to a community and to create the penal code in a manner that emphasizes the immoral nature of their occurrence. 
To truly understand the offensive nature of hate crimes, it is important to understand the motivation that attackers have to commit these crimes. On May 24, 2011, Censored News reported that "Reno Sparks Indian Johnny Bonta was beaten with a crowbar, knocked out with a baseball bat and stabbed during the attack", meanwhile, "his son in law suffered a crushed elbow and broken hand" and "the attackers attempted to slit Bonta's throat and cut off his braid during the hate crime" (German, 2014). Based on the description of this violent offense, the aim of this attack was not only to cause harm to Bonta and his relative, but to shame him by his own cultural standards, removing his braid. Just hours after this attack took place, the criminals recorded their actions on Facebook. On social media, Janiszewski of Fernley wrote, "Just layed the fists and boots to some 6′ 5" tongan dude. what you got on little guys?" (German, 2014). His companion, Jacob Cassell, also admitted to being involved in the crime online. Unfortunately, the Bonta family was taken to prison after this incident, where the police refused to provide them with medical care. Furthermore, the police indicated that their vehicle was towed, but were unwilling to help them find the location of it. The Bonta family believed this was because it contained evidence of the attack. In this situation, not only was a hate crime committed against the Bonta family by their attackers, the police force was also committing a crime against this family as well. While the Bonta family had contacted a lawyer and spoken to the NAACP and ACLU, news organizations in Nevada refused to report this story, although it is present in a variety of other publications, both online and in print. Four years later, it is still uncertain as to whether the U.S. Department of Justice will investigate this case, which is not only against the attackers, but the police who imprisoned the victim of a hate crime.
Several theories of criminology can be utilized to explain the unfortunate situation that befell the Banta family in Nevada. Nevada is well known for the success of its casinos and it is plausible to understand that those who have lost money in these casinos or are unable to experience wealth due to the creation of these casinos may be angry at members of the Native American population, who are stereotypically able to benefit from these establishments. Even though the Banta family were not wealthy or casino owners, these stereotypes can allow for strain theory to be applied to explain this situation because individuals that feel threatened by the existence of minority groups feel the need to fight to keep themselves safe, even though financial strain is not relevant (Agnew & White, 1992). Thus, since the family that attacked the Banta's are unable to satisfy their personal needs in terms of economic needs, they may believe that the Native American population in Nevada is to blame. The attackers therefore engaged in a hate crime because they believe that by lowering the status of Native Americans within the community, they will be able to thrive. While this is not a reasonable connection in terms of reality, the group involved in the attack have been identified as neo-Nazi's. Thus, it is unsurprising that they believe that they must commit harm against this group of people in order to achieve satisfaction in their own lives.
To alleviate the incidence of hate crimes against members of the Native American population in Nevada, it would be beneficial to create education programs to help people gain a greater understanding of American history. Native Americans were the original people living on the land that is now the United States, and our ancestors contributed to their downfall by bringing disease and restricting the lands that they would be able to access. As a consequence, the United States government attempted to atone for this damage by providing these people with reservations of their own, in which they would be able to continue their cultural practices without disruption. For this to be possible, Native Americans were provided the right to regulate their own land, making their own laws and creating their own law enforcement bodies. As such, Native Americans are permitted to build casinos on these lands for profit, even if the state has laws in place prohibiting their construction. It is reasonable to understand that some people would be jealous of this right, but it is also important to understand that these rights were provided due to unfortunate history that these individuals experienced and continue to experience at the hand of the American government. Thus, helping people draw these connections may effective reduce the hate crimes that are exhibited towards Native Americans. Because of the damage that such crimes cause, it is justifiable that punishment for these crimes remain more stringent than those motivated by greed, anger, and revenge. By continuing to demote hate crimes, it is possible for our society to advance towards real change.
References
Agnew, R. & White, H. (1992). An Empirical Test of General Strain Theory. Criminology, 30(4): 475-99.
German, J. (2014). Las Vegas woman pleads guilty in hate-crime killings. Retrieved from http://www.reviewjournal.com/news/las-vegas/las-vegas-woman-pleads-guilty-hate-crime-killings
Legal Information Institute. (n.d.). 18 U.S. Code § 249 – Hate crime acts. Retrieved from https://www.law.cornell.edu/uscode/text/18/249
Stuck with your Research Paper?
Get in touch with one of our experts for instant help!
Messenger
Live chat
Time is precious
don't waste it!
Get instant essay
writing help!
Plagiarism-free
guarantee
Privacy
guarantee
Secure
checkout
Money back
guarantee
Get a Free E-Book ($50 in value)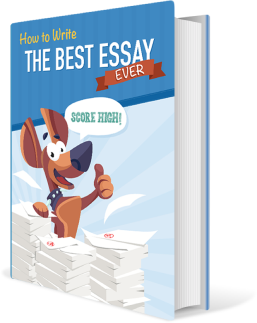 How To Write The Best Essay Ever!