Home
/
Research Paper
/
The Issues of Giving Care to Old Members of the Family, Research Paper Example
The Issues of Giving Care to Old Members of the Family, Research Paper Example
This Research Paper was written by one of our professional writers.

You are free to use it as an inspiration or a source for your own work.
Introduction
Every individual desires to have a proper sense of understanding how life would be when it comes to dealing with the retiring age. It could be sensed that there are even instances when people tend to prepare for their retirement age so much that they enroll in programs that they know would help them out later on especially when unforeseen occurrences already happen. What makes these decisions even harder is that the desire to make one's life much easier to deal with as he ages comes with different consequences especially in terms of developing healthcare problems [which is almost everyone's fear as they age]. However, not everyone is able to prepare for such condition. The truth is, a larger part of the general population of the society are caught almost off guard when these things happen; most of the time, they are the ones who did not have proper employment and were not able to save up for the 'harder days' (Carrese, et al, 1995). This condition leaves their loved ones in a distinct sense of dilemma that causes them to become less capable of deciding properly for the best of their elderly loved ones.
The discussion in this presentation shall provide a more distinct definition of what end-of-life is and how its compelling issues are currently bombarding families as they face the need to seek help in order to assure the safety and health of their age-old parents [or family members] while actually dealing with the financial issues connected to it. Truthfully, it could be understood that with the proper way of understanding what end-of-life is and how it should be dealt with by immediate family members shall provide the ageing individuals a better sense of how they ought to face the last years of their life with full satisfaction and happiness.
End of Life: The Dilemma of Care
 Care is an important source of competent living especially for those who are facing particular dilemmas as they age. Knowing that they are properly cared for usually decreases the cause of depression and saddened conditions especially when they are already facing health issues. Older individuals, facing their retirement and are starting to be accustomed to a rather relaxed living [which almost renders them to doing nothing at all] are often confronted with the issue of being prone to experiencing depression and anxieties. The desire to enjoy such age has frustrated so many individuals that instead of actually having the feeling of satisfaction; a larger number of these people are becoming frustrated about the quality of life they are living.
The sad truth is, it would have been better if family members of such older members of the society could provide the care and attention needed by these ageing individuals. However, because of the changing pattern of life, and he determinably different sense of distinction on how families are setup today [compared to the past decades] it has become harder for families to give way to possibilities of taking care of their own age-old parents or members of the family. Most individuals ranging from ages 18 to 55 are now having their own dilemma of earning for themselves and for their families; robbing them off from the time that the could devote to caring for family members who are facing end-of-life issues.
The end issue is that when it comes to actually caring for the elderly, only a few members own up to the task. Most of the individuals today are likely choosing the easier path; which involves putting the elderly under hospice care or monitored living where members of the family would simply pay for the services of caregivers, hand the older ones to the hospice facilities and be able to get on with their lives without being disturbed by the emergent problems of having to care for older parents [and/or members of the family]. For many, this has been the easiest escape to the situation. Some distinctively say that the people in the hospice care or elderly homes are more capable of facing the problems related to ageing and that it would be easier for them to become more connected to the elderly instead of the immediate family members. Ethical issues arise because of these decisions; nevertheless, the immediate need to make life easier for the elderly is what makes hospice care and other facilities related to such conditions the more convenient choice for almost everyone to make.
Dealing with the Cost and the Desire to Receive Proper Care
 No matter what the decision may be, taking care of older members of the family require money. This is especially true when the said elderly individuals have to undergo particular illnesses requiring maintenance and other costly medications. The attention of the family members are then redirected towards a more considerable sense of problem-solving issues which almost includes all aspects of determinable care that each member of the family is able to provide for the older member[s] of their clan. Most likely, family members often find themselves passing the responsibility from one person to another; nevertheless, this condition of decision making does not help at all.
Conditionally, there are available provisions coming from governments [both national and local setups] that are designed to help families deal with end-of-life issues. These programs have been based on the assumption by which healthcare budget resources are being set to have distinct amount dedicated for public health [especially for the elderly]. Giving them discounts on medicine and specific healthcare operations especially when they are admitted in the hospital for particular ailments provide distinct assistance to families especially when they are facing financial issues in supporting such conditions of their age-old members.
However, not everything is about physical health; most of the time, about 34% of the total number of individuals facing old-age issues us in need of mental healthcare support. Issues ranging from mental dilemma [because of frustrations and other life issues] to Alzheimer's disease and other more complicated situations, older individuals find it hard to be in control of their lives (Olson, 2003). This condition then requires them to receive care from ample channel of sources. Noticeably, this then entails to the creation of a more distinct sense of development on the part of the programs created to support age-old members of the society.
The modern economic system of several countries is already trying to cope up with the need of supporting the needs of the more vulnerable members of the society. For several individuals belonging to the elderly-bracket, such provision from the overall economic resource of the nation means a lot; especially in easing out the situations that they have to face particularly in relation to costly healthcare  issues (Birren, et al, 2011). Gaining support from the government has already helped several families in making more out of what money could pay for especially in making sure that the older members of the society get the attention and care that they deserve. Nevertheless, there is always a room for improvement.
Governments, with all the efforts they have placed upon the situation of the older members of their communities, ought to give attention to better access to such supporting services particularly on the local level of governance. Since local governments are in better position of seeing through the needs of each elderly group [present under their own care] (Birren, et al, 2011), they ought to be given the power or the authority to establish supporting programs that would specifically address the needs of older members of their communities. Most likely, it could be understood that governance is an important part of the process; people at present are seeking better attention from local levels of governance especially in gaining better consideration from their leaders and established agencies that are supposed to support their needs.
True, it may not be easy to deal with the many issues of end-of-life living support. Physical and mental healthcare alone are not that easy to respond to. Nevertheless, governments, aside from establishing proper channels of patient care for the elderly, could actually establish free programs for members of the family who are willing to provide the needed care for the elderly members of their unit. Equipping them with the knowledge and skills that they need to care for the older ones would help decrease the rate of expenses that are designed to focus on caring for the elderly (Burbank, 2006). This effort will also create more intact family relationships amidst elderly care issues [which is expected to lessen the case of mental frustrations among elderlies often resulting to further complications later on].
Conclusion
 The world is changing and so is its sceneries. While everything else is improving, the case of elderly care seems to have been left behind. Amidst all the efforts of the government, massive improvements are still required for the needs of these older members of the society to be fully met. Approaching the problem through deepening familial ties is a rather unconventional approach to the issue; nevertheless, it could be one of the most efficient and less costly references of development that could be used in order to support the overall condition by which older members of the society are cared for. Medical, physical and mental health are three of the most crucial aspects of healthcare that needs to be given attention to among older ones. Equipping the people to respond immediately to such dilemmas even inside the family would address the supposed lack of financial funding focused on elderly care for some communities today. True, caring for the elderly is a community responsibility that spurs out from familial duties to caring for their own. This would only be true if a good essence of understanding better condition of development in elderly-care programs would actually work fully under the cooperation of the members of the society being targeted for development.
References
Carrese, J. A., & Rhodes, L. A. (1995). Western bioethics on the Navajo reservation. JAMA, 274, 826-829.
Olson. Laura Katz. (2003). The Not-so-golden Years: Caregiving, the Frail Elderly, and the Long-term Care Establishment. Rowman and Littlefield.
Birren, James E. and K Warner Schaie, eds. (2011). Handbook of the Psychology of Aging Academic Journal of Psychology.
. Burbank, Patricia Meditor. (2006). Vulnerable Older Adults: Health Care Needs and Interventions. Springer Publishing.
Stuck with your Research Paper?
Get in touch with one of our experts for instant help!
Messenger
Live chat
Time is precious
don't waste it!
Get instant essay
writing help!
Plagiarism-free
guarantee
Privacy
guarantee
Secure
checkout
Money back
guarantee
Get a Free E-Book ($50 in value)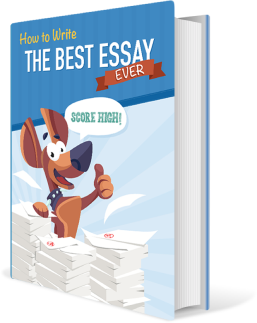 How To Write The Best Essay Ever!