Assess Patient as a Case Manager, Assessment Example
This Assessment was written by one of our professional writers.

You are free to use it as an inspiration or a source for your own work.
Cedric and Ladreka
Mother: Margaret Dobson (31 year old African-American)
Father: Thomas Dobson (29 year old African-American)
Children: Cedric Dobson (age 9) and Ladreka (age 6)
Presenting Situation
Prior to the end of the school year, the Guidance Counselor from Park Ridge Elementary School called and reported concerns about 9-year-old Cedric. She expressed concern that Cedric had been coming to school with poor hygiene and soiled clothing. Over the past two months, there have been several incidents where Cedric has been caught stealing school supplies and juice money from other classmates. Cedric's teacher sent several notes home to the family, but there has been no response. In addition, there is a rash-like area on the back of his head that appears to need medical attention. The counselor also reports that his 6-year-old sister attends kindergarten at the same school. The K-5 teacher has expressed no concerns about her care or performance at school. The Intake Worker thanks the school counselor for her information and tells her that someone will interview the family within 5 days.
Current Situation
During the initial interview, the case manager observed several piles of dirty clothes in the home. Ms. Dodson explained that her washing machine was broken. She stated that they "did not know how to use the machines at the Laundromat". Ms. Dodson said that she has been washing a few clothes by hand. The case manager discussed the rash on Cedric with Ms. Dodson. Ms. Dodson stated that she thought it was due to his contact with spring grasses and she thought it would clear up after a few days. However, Ms. Dodson did take Cedric to the Family Practitioner and it was discovered that the rash was a fungus that needed a topical ointment applied several times per day to prevent serious skin disease. The case manager asked Ms. Dodson about the notes that had been sent home from school. Ms. Dodson said that she did not respond to the notes because she feels that the school exaggerates.
Background Summary
Margaret was in foster care from the ages of 10-21. Before the age of 10, Margaret was raised by her maternal grandmother. Margaret entered foster care when her grandmother died. Margaret's biological mother was an alcoholic and was unable to care for her from an early age. Margaret's mother was killed in a drunk driving accident four years after her grandmother died. Margaret remained in a stable foster home with Mr. and Mrs. Johnson, and their birth child Lionel, during her years in foster care. Mr. Johnson was a minister who also worked for the county water department. The Johnson's have one biological child and cared for numerous foster children over the years. Margaret considers the Johnson's her parents and Lionel her brother. She describes her childhood as happy, despite the fact she was in foster care. She reports having brief counseling following the death of her mother. Margaret reports having had problems in school regarding academic performance and interactions with peers. She reports that she was in special education classes and that peers made fun of her because of her speech problem. Margaret has a diagnosis of moderate mental retardation and a mild hearing loss in her right ear. Margaret completed high school receiving special education services. She earned a certificate of attendance upon completion of her education. Margaret has some vocational training, but has not worked since having Cedric. She receives SSI benefits and has Medicaid coverage.
Thomas was raised in a traditional family setting with both parents. Thomas was the fourth of seven children. Thomas' father was a farmer who worked for a large land owner in the county. Thomas' mother did sewing for people in the community. Thomas reports that his family did not have a great deal of money, but they had "a good name" in the community. Thomas reports that he "never was any good at school". He admits that he had difficulty reading. Thomas' siblings are all reported to have "good jobs" and all but one has relocated to larger cities. Church was very important to Thomas' family and his mother played the piano for the church they attended. Thomas says that his father was a strong disciplinarian and a "hard worker".
Thomas dropped out of school at the age of 16 and began working as a day laborer. Thomas has a diagnosis of a severe learning disability, but this was only diagnosed when he was referred for vocational evaluations at the training center. A relative encouraged Thomas to apply for Social Security benefits since he was not making very much money working odd jobs. The Social Security Administration referred Thomas for vocational training. It is at the vocational training facility that Margaret and Thomas met and married shortly thereafter. Margaret's foster parents were supportive of their relationship; however, Thomas's family was not supportive. Margaret and Thomas have been married for ten years. The couple reports a stable marriage, but has had minor disagreements lately over Cedric's behavior. In the past, they have also had disagreements due to Thomas' family's reluctance to accept Margaret. Thomas reports a strong work ethic but expresses frustration over his inability to obtain full-time employment. He reports that he often worries about providing for his family and expresses a desire to improve their standard of living. Margaret and Thomas are very active in the church Thomas attended as a child. They live next door to Margaret's foster brother, Lionel, and visit with him several times during the week. Margaret and Thomas's parents both live close by; however, they are elderly and can only assist with the children when necessary.
Cedric is a 9-year-old male. He will be entering the third grade. He was retained in second grade the previous year. His teacher has noticed poor attention span, lack of eye/hand coordination and a language delay. He has also exhibited behavior problems such as stealing and defiance with authority figures. School personnel have been concerned about Cedric's school performance and his personal hygiene. Margaret reports a normal pregnancy and delivery with Cedric and reports that he only had normal childhood illnesses. She indicates that she accessed prenatal care after the 5th month of pregnancy. She also reports that Cedric reached developmental milestones on time, with the exception of speech. She reports that he was late to talk and difficult to understand as a young child.
Ladreka is a 6-year-old and will be entering the 1st grade. Ladreka mastered all of her kindergarten skills and is reported to be a well behaved child at home and school. Ladreka is reported to be the product of a normal pregnancy and delivery. She was born four weeks early, but experienced only normal childhood illnesses.
Your task as case manager is to identify the following (listed below) and use this information and the case study to develop a service plan for this family.
Identify Safety Issues
Current safety issues surround Cedric's health and the home environment. Margaret seems to be in denial regarding her son's behavior. If the behavioral issues are not addressed his condition could worsen. Irregular family income could lead inadequate supply of basic needs such as food, rent and medical care.
Identify Strengths
Despite dysfunctions with in-laws the couple seems to loves each other and the children are secured in a home with both parents. Margaret in her limited understanding of being a wife supports her husband in his efforts of finding full time employment and gaining more resources
Identify Needs
Obvious needs pertain to parental guidance for both parents. A very pronounced one is financial assistance while Thomas continues to searching for a full time job. Next is counseling regarding relationship with Thomas's parents who do not approve of Margaret being their daughter in law.
Indicate Referrals you will make
The department of children and families, which provides food stamps; temporary cash assistance and direct the family towards affordable housing
Catholic charities which can provide assistance with utility bills
Counseling for parents. Parents could obtain guidance in enhancing personal hygiene and that of their children/environment.
Child psychologist to assess Cedric's apparent dysfunctional behavior
Stuck with your Assessment?
Get in touch with one of our experts for instant help!
Messenger
Live chat
Time is precious
don't waste it!
Get instant essay
writing help!
Plagiarism-free
guarantee
Privacy
guarantee
Secure
checkout
Money back
guarantee
Get a Free E-Book ($50 in value)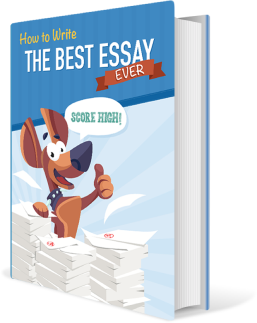 How To Write The Best Essay Ever!