Assessing Urban Crime and Its Control, Essay Example
Pages: 3
Words: 809
Essay
This Essay was written by one of our professional writers.

You are free to use it as an inspiration or a source for your own work.
Problem: Urban Crime
Big cities in the United States continue to be burdened by disproportionately higher crime rates than recorded in rural and suburban areas, a trend that has persisted for centuries. Individuals engage in illicit activity because they reaps fruitful financial benefits, although non-pecuniary crimes like rap and assault make up a percentage of urban crimes. Urban life is characterized by more arrests and lower likelihood of recognition, which accounts for an estimated twenty percent of the "urban crime effect." This phenomenon often leads to a reduction in crime costs (Gleaser & Sacerdote, 1996, p.1). The remaining types of urban crime is attributed to contingencies that varies by cities in addition to individuals, such as family structure, social influences, and particular tastes (Gleaser & Sacerdote, 1996, p. 1). Urban crime rates in the United States have exponentially declined during the 1990s, and they have remained at such minimal levels throughout the twenty-first century. Statistical evidence suggests that this general downward trend is not related to shifting socioeconomic conditions in various urban spaces. The oscillation of crime rates unequivocally directly affects demographics, residential location, and property values. Policy-makers at the local, state, and national levels have greatly invested in building up a large police force in order to maintain control over urban crime, thereby rendering law enforcement obligated to the community at large to reduce crime rates in the city. There is bountiful evidence that reveals that increasing public funding on the enhancement of law enforcement directly results in lower rates of urban crime. The majority of scholars, however, eschew the capacious role of private and community-level protection and control efforts in addition to the crucial role of "private inputs into police investigations" that go uncompensated (Cook, 2008). Police forces assigned to areas hampered by endemically higher crime rates need to overcome various obstacles they regularly faced such as reluctant witnesses who did not cooperate with the efforts of law enforcement.
Indeed, law enforcement officials retain the function and role as the "gatekeeper" of the U.S. criminal justice system because they are charged with responsibility of enforcing the law and overseeing that citizens comply with laws. They must bring perpetrators of crime to justice, and the foundation upon which this function is built on is the daily interaction between them and regular citizens (Lab, 2001, p. 52). Crime prevention therefore remains a critical part and objective of law enforcement work to ensure community safety by allaying potentially explosive situations prior to culminating into dangerous and violent situations.  Furthermore, if law enforcement does not confront minor offenses such as drunkenness, disorderly conduct in public, and vandalism, more serious criminal offenses are more likely to proliferate and materialize.  (Sridhar, 2006, p. 1842). Ultimately, policy-makers must remain cognizant of the correlation between the size of a city and criminal activity due to the predisposition of those living in the city–especially socioeconomically disadvantaged cities–towards crime. They need to negotiate more effective local and community measures in order to adequately address and mitigate urban crime that threatens to tear communities asunder.
Audience: The audience is policy-makers at the local and states levels. Urban crime is a rampant problem, especially socioeconomically disadvantaged locales where poverty is endemic. Additional measures must be taken in order to improve the efficacy of the police force. Moreover, measures must be taken to dismantle structural and institutional racism that has resulted in unfair treatment and police brutality.
Counter-Arguments: This paper argues that the inefficacy of a larger police force renders it obsolete to continue pursuing that strategy as a viable means of combating urban crime. Counter-arguments can be made that larger and more diverse police forces have resulted in lower crime rates. Moreover, a shift in police training could enhance the efficacy of law enforcement in eradicating or mitigating urban crime.
Call to Action: Traditional law enforcement policies geared towards reducing crime rates in the cities have hitherto yielded limited success. Fears continue to permeate the suburbs regarding urban crime, which has resulted in the escalation of police visibility and police presence in metropolitan locales. Incarceration rates have proliferated, and harsher, longer prison sentences continue to be doled out, especially for juvenile criminals. Howeverm crimes rates have remained inert. As such, policymakers need to focus less on law-and-order, traditional approaches to reducing crime in the city and crime prevention efforts. In addition, private expenditures on efficient security systems has hitherto proven to be useful in reducing crimes in urban areas such Los Angeles, which is one of the largest cities hampered by urban crime. Less traditional modes of crime prevention need to be explored, such as the funding of public recreation and parks. There has been a dearth of studies conducted on the direct impact public recreation has on crime, but the nascent studies reify that crime is reduced when public recreation and other green spaces are available for public consumption.
References
Cook, P. J. (2008, February 1). Assessing urban crime and its control: an overview. NBER. Retrieved September 18, 2015, from http://www.nber.org/papers/w13781
Cook, P. J., & Ludwig, J. (2010, November 1). Economical crime control. NBER. Retrieved September 18, 2015, from http://www.nber.org/papers/w16513
Cook, P. J., & Macdonald, J. (2010, April 1). Public safety through private action: an economic assessment of BIDs, locks, and citizen cooperation. NBER. Retrieved September 18, 2015, from http://www.nber.org/papers/w15877
Glaeser, E. L., & Sacerdote, B. (1996, June 1). Why is there more crime in cities?. NBER. Retrieved September 18, 2015, from http://www.nber.org/papers/w5430
Time is precious
don't waste it!
Get instant essay
writing help!
Plagiarism-free
guarantee
Privacy
guarantee
Secure
checkout
Money back
guarantee
Get a Free E-Book ($50 in value)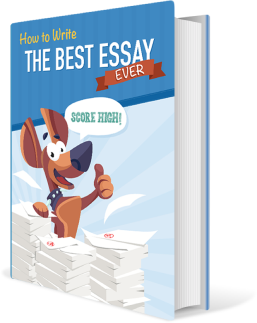 How To Write The Best Essay Ever!