Basic Concepts of Sociology, Essay Example
Pages: 3
Words: 696
Essay
This Essay was written by one of our professional writers.

You are free to use it as an inspiration or a source for your own work.
Research Methods in Psychology
The research methods used in psychology are the experimental and the correlational research methods.
Correlational Research Method
It is one of the two main methods of psychology research. It is frequently used to determine relationships between variables. They can suggest the existence of a relationship between research variables. Finding correlations is not a proof that one variable may cause changes in a different variable, therefore, correlation is not equivalent to causation (Shaughnessy, 2011).
Experimental Research Method
The use of experiments becomes the ideal method to use when the two variables have cause-and-effect relationship between them. This method uses a control of subjects or participants who are receiving treatment, and another experimental group of subjects or participants also receiving treatment. The experimenters then compare results obtained from the two groups to establish whether or not the treatment had any effect.
Research Methods in Cultural Anthropology
Participant Observation
It is one of the methods used in anthropological fieldwork to collect data. It requires participation of anthropologists in the culture that they are researching, as well as making keen observations about the culture. He gathers information and then records it so that it can be used to gain more insight regarding the culture that is under study. Observation of participants provides greater immersion into the culture in question, resulting in deeper understanding of that culture. This method allows participants to speak with the local people leading to learning of various cultural aspects of the community.
Participatory Approach
In this method, the researcher is required to fully participate with the community or subjects they are studying. The anthropologist lives with the subjects, eats with them, share life as the subjects do through ethnography, and act as their subjects. It requires full commitment from the community or subjects being studied. It occurs in five methods, namely; education or creating dialogue, collective investigation, collective interpretation, collective action, and transformation (Bonvillian, 2009).
Justification for Using Participatory Approach
This method helps in collecting first-hand information because the anthropologist lives and interacts with the community under study. It also leads to collection of credible information because the anthropologist collects data on his own by studying the community. Therefore, it leads to collection of accurate and reliable data for the study.
Sociological and Anthropological Approaches
Similarities and Differences between Sociological and Anthropological Approaches
Sociological approaches focus on the development, interaction, structure, and behavior of groups of human beings. Also, anthropological approaches are based on studying human beings and their respective ancestors over a period of time regarding their physical character, social and environmental relations, and culture. They are also known as humanistic and scientific study of man and their diversities. Sociological approaches focus on social institutions such as family, politics, religion, education, and economic life. They also focus on social stratification, social problems, and social change. Anthropological approaches focus on linguistic, socio-cultural, physical, and archeological aspects of human beings. Sociological approaches focus on modern and complex societies while anthropological approaches focus on simple, non-industrialized, and traditional societies (Weber, 1994).
Similarities
The main similarity between anthropological and sociological approaches is that they are social sciences, which study human beings and their behavior. Both approaches focus on human beings. They are based on the development of human beings and how they are affected by their immediate environment
Differences
The driving question in sociological approaches is that what is the society, and how does the society help in shaping and reflecting human nature. On the other hand, Anthropological approaches establish what it means to be human and how human beings behave and why they do so. The second difference is that sociology focuses on the society and how it originated and developed. It deals with the social classes in the society, institutions, social movements, and structures.  Anthropological approaches focuses on the culture of the people, its social and physical characteristics. The historical basis of sociological approaches is that it started during the study of industrialized Western societies. On the other hand, anthropological approaches emphasized on the study of non-Western cultures. Another difference is that sociological approaches use quantitative methodology whereas anthropological approaches use qualitative methodology.
References
Bonvillian, N. (2009). Cultural Anthropology. New York, NY: Pearson.
Shaughnessy, G. (2011). Research Methods in Psychology. New York, NY: McGraw-Hill.
Weber, M. (1994). Basic Concepts of Sociology. New York, NY: Citadel Press.
Time is precious
don't waste it!
Get instant essay
writing help!
Plagiarism-free
guarantee
Privacy
guarantee
Secure
checkout
Money back
guarantee
Get a Free E-Book ($50 in value)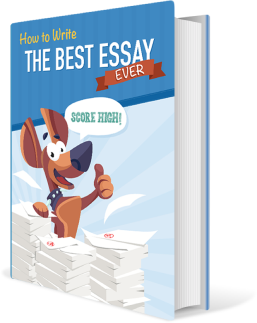 How To Write The Best Essay Ever!