Nature-Nurture Controversy, Essay Example
Pages: 3
Words: 728
Essay
This Essay was written by one of our professional writers.

You are free to use it as an inspiration or a source for your own work.
Nature refers to the biological approach that is concerned about the genetic, Neuro-chemical, and hormonal explanations of behavior. It is scientifically known that physical characteristics of an individual are determined biologically by genetic inheritance. Eye color, skin pigmentation, hair type, as well as certain diseases and illnesses are all determined by the genes we inherit from our parents (More, 2003).
There is still controversy existing concerning nature and nurture. People have different ideas regarding what nature and nurture actually mean. For example, a group of people would give varying responses regarding what they think about nature and nurture. Scientists are also working hard every day so that they can give a better understanding concerning nature and nurture. It has become controversial because people understand and view both nature and nurture in different lenses.
Study of Nature
There are some physical attributes that may appear to be influenced by our biological parents' genetic make-up. Weigh, hair loss, height, vulnerability to certain illnesses, and life expectancy are a proof that there is a positive correlation between individuals, who are genetically related. Nature refers to the innate qualities that an individual possesses. Nature is the genes that make up individual biologically. The personality traits and the physical traits, which are determined by genes of an individual, remain the same regardless of where a person was born or raised. It is evident that nature is influenced by both family and biological factors (Penn, 2003). The study of nature in a behaviorist setting focuses on the set of skills, roles, and the hereditary characteristics that are passed from one generation to another. For example, a child born in a family of good singers is likely to develop to become a good singer in future.
Study of Nurture
The study of nurture focuses on sets of roles and skills that an individual practices through time to perfect them. Nurture refers to behaviorism, which argues that all behavior is influenced by the environment through a process of conditioning. It refers to the personal experiences of an individual. It is mostly concerned with behaviorism or empiricism. It relates to how an individual was brought up during his or her childhood. For example, a person may be born in a family of tall people, but malnutrition may affect the height of that particular individual. They could be born with the genes for a normal height, but they become malnourished and experience stunted growth. Therefore, they fail to develop as they were expected to develop. Their height is hindered by malnutrition and they end up becoming short in stature. It is evident that nurture is influenced by both environmental and social factors (Colapinto, 2000).
Similarity between Nature and Nurture
The main similarity between nature and nurture is that they both focus on the physical attribute of an individual. They both affect the biological make up of a person. For example, height of an individual may be affected by both nature and nurture depending on the situation.
Differences between Nature and Nurture
One of the differences is that nature relies on the inherited traits of an individual whereas nurture depends on time that is spent in order to improve a set of skills in an individual. Nature is affected by the hereditary and lineage factors of an individual whereas nurture is affected by effort and time invested to perfect a set of skills in an individual. Another difference is that nature is mainly concerned with the biological aspect of an individual whereas nurture is concerned with the biological, environmental and social aspects that develop a person.
In conclusion, it is evident that nature and nurture are very important aspects of a person's life. Nature determines the biological characteristics of an individual. Family factors, as well as biological factors play critical role in the nature of an individual. Also, nurture is influenced by our social and environmental factors. Parents should ensure that they instill proper behavior so that their children can become positive in nurture. Parents should also ensure that environmental factors are controlled to avoid biological factors of their children being affected.
References
Colapinto, J. (2000). As Nature Made Him: The Boy, Who Was Raised as a Girl. New York, NY: HarperCollins.
Penn, D. (2003). On nature and nurture. A review of nature via nurture: Genes, experience, and what makes us human. New York, NY: Harper Collins
Moore, D. (2003). The Dependent Gene: the Fallacy of "nature vs. nurture". New York, NY:Holt Paperbacks.
Time is precious
don't waste it!
Get instant essay
writing help!
Plagiarism-free
guarantee
Privacy
guarantee
Secure
checkout
Money back
guarantee
Get a Free E-Book ($50 in value)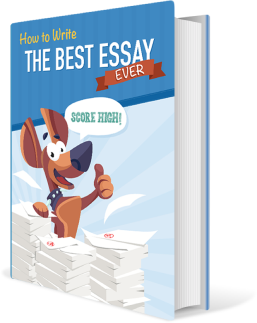 How To Write The Best Essay Ever!