Behavioral Treatment of Self-Abuse, Reaction Paper Example
This Reaction Paper was written by one of our professional writers.

You are free to use it as an inspiration or a source for your own work.
Self-abuse or self-harm is a type of behavior, not a type of disease or illness. Self-abuse is referred to as a means of coping with some sort of stress or a means of communicating to others that they are in a stressful situation. Self-abuse can include abuse such as poisoning, drug overdosing, minor self-injuries such as cutting, scratching, picking scabs, interfering with wound healing, burning, hitting self or objects, infecting self, bruising or breaking bones, hair-pulling, as well as, dangerous or life-threatening self-injuries. Self-abuse does not include individuals who obtain body piercings, tattoos, or undergo recreational drug and alcohol use. (RANZCP, 2009; S.A.F.E., 2006) The etiology of self-harm has been directed to several possible different causes; however, it has been suggested that there are higher risks in some individuals.
Researchers have evaluated the etiology of self-abuse and have suggested that there are several different factors, as well as, an increased risk for certain individuals. It was indicated that individuals are at greater risk if they are currently under stress or in some sort of crisis, have conducted self-abuse in the past, have been diagnosed with a mental disorder, such as depression or schizophrenia, have alcohol or substance abuse problems, have experienced childhood abuse or trauma, or have a chronic or debilitating illness. (RANZCP, 2009) In addition, it has been estimated that the incidence of self-abuse occurs in about 1% of the population, with females at a higher number. Furthermore, it was found that the onset of self-abuse usually occurs during puberty and the behavior can last for at least 5-10 years or longer without any type of treatment. (S.A.F.E., 2006)
Other research has suggested that self-abuse is a biological condition or addiction. This theory suggested that individuals produce self-abuse in order to increase the production of endorphins in the brains, such as opioids, which results in the feeling of calmness. However, opposing research to this theory has suggested that the endorphins are already present in the individuals brain because it is the body's way of responding to stress and crisis; therefore, it automatically involves the release of endorphins. (Mazelis, 2008)
Previous literature suggests that self-abusive behavior is hypothesized to be a learned behavior which is continued through positive social reinforcement, more commonly referred to as the positive reinforcement hypothesis or a learned behavior that is continued by the prevention of negative stimuli, more commonly referred to as the negative reinforcement hypothesis. (Carr, 1977) Recent literature has found that reinforcement of self-abuse behavior can perform four different functions such as positive versus negative reinforcers and the behavior is automatic or social. In regard to positive reinforcers associated with maladaptive behavior, the automatic positive reinforcement can function to increase a favorable state in the individual. (Nock and Hollander, 2007) Some of the autonomic positive reinforcements of self-abuse were found to correlate with symptoms of posttraumatic stress disorder and depression and include the patient wanted to "feel something" or "get a rush". Some of the social positive reinforcements of self-abuse were to correlate with social concerns, such as perfectionism, as well as depression and include the patient wanted to get attention or let others know how bad they were feeling. . (Nock and Hollander, 2007)
In the film, Harry: Behavioral Treatment of Self-Abuse, the behavioral procedure of "shaping" was applied in order to help treat Harry's self-abuse behavior. In order for the psychologists to help create a more appropriate response to Harry's behavior, shaping was introduced. Shaping can be referred to as rewarding a behavior that rewards the desired behavior until the desired behavior occurs. For instance, in the video, the doctors would select activities in which Harry could perform in order to earn back his restraints after he completed the activity. The restraints were a method used to prevent Harry from self-abuse; however, Harry became attached to the restraints and didn't take well to the removal of the restraints. Therefore, the doctors used the restraints to "shape" Harry into conducting desired behavior through rewarding him with restraints for the desired behavior. In addition, the doctor even had Harry stating "I want to earn my restraints". As treatment progressed, shaping was further introduced through other rewards, such as rewards such as outings with his family. For Harry, the use of shaping resulted in an effective outcome. Harry began to spend increasing time out of the restraints and started undergoing more complex activities, such as catching and throwing a ball, as well as giving hugs to the doctor. As seen at the end of the video, the long term behavioral procedures helped change his behavior. (Foxx, 1980)
There has been counter arguments that behavioral procedures are cold, uncaring, or mechanistic types of intervention. It can be suggested that individuals have difficulty coming to terms with the use of positive and negative reinforcement or the use of different techniques, such as shaping, in order to help change self-abuse behavior. Some individuals cannot recognize that the techniques are in fact shaping, modifying and manipulating the behavior. For instance, in the movie, Harry: Behavioral Treatment of Self-Abuse, Harry was placed into arm restraints in order to prevent him for self-abuse behavior. (Foxx, 1980) Some individuals might feel that the techniques were extreme inhumane; however, as seen in the video, after using the techniques, there was long lasting behavioral changes. In addition, some individuals may perceive the techniques as punishment instead of negative or positive reinforcement. It should be taken into consideration that punishment usually produces immediate types of changes in order for the individual to immediately change their behavior; whereas, negative reinforcement on a psychological condition usually takes time. (Ladd, 2004)
Overall, implementing techniques such as either positive or negative reinforcement or shaping can have positive outcome with patients undergoing self-abuse. The video "Harry: Behavioral Treatment of Self-Abuse", has illustrated the use of the techniques, as well as the long-lasting behavioral changes.
 References
Carr, E.G. (1977). The Motivation of Self-Injurious Behavior: A Review of Some Hypotheses. Psychological Bulletin. 84(4):800-816.
Foxx, R.M. Ph.D. (1980). Harry: Behavioral Treatment of Self-Abuse (38 minutes, color, 16 mm, 1980).
Ladd, C. T. (2004). Psychological Self-Help Bibliography. Chapter 11: Methods for Changing Behaviors. Retrieved on August 5, 2013 from: http://www.psychologicalselfhelp.org/Chapter11.pdf
Mazelis, R. (2008). Self-Injury: Understanding and Responding to People Who Live with Self-Inflicted Violence. Sidran Institute. National Center For Trauma-Informed Care (NCTIC). Retrieved from: http://www.witnessjustice.org/health/siv_whitepaper.pdf.
Nock, M.K. and Hollander, M. (2007). Psychological Treatment of Self-Injury Among Adolescents. Journal of Clinical Psychology: In Session. 63(11):1081–1089.
RANZCP. (2009). Self Harm. Australian treatment guide for consumers and carers. The Royal Australian & New Zealand College of Psychiatrists. 28pgs. Website: www.ranzcp.org
S.A.F.E. (2006). About Self-Harm. S.A.F.E. (Self-Abuse Finally Ends) Alternatives® Program. Form 022.1/2. Retrieved from: www.selfinjury.com.
Stuck with your Reaction Paper?
Get in touch with one of our experts for instant help!
Messenger
Live chat
Time is precious
don't waste it!
Get instant essay
writing help!
Plagiarism-free
guarantee
Privacy
guarantee
Secure
checkout
Money back
guarantee
Get a Free E-Book ($50 in value)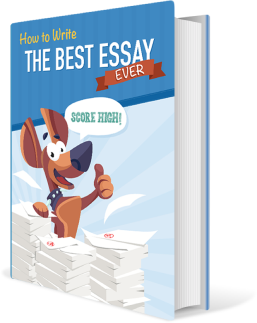 How To Write The Best Essay Ever!