Beyond Teams: Building the Collaborative Organization, Essay Example
Pages: 4
Words: 1155
Essay
This Essay was written by one of our professional writers.

You are free to use it as an inspiration or a source for your own work.
Collaboration technologies have contributed significantly to the business world (Wilson, 1991). Because there are many international corporations and partnerships that dominate the current business world, it is important to find new ways to allow business partners to communicate in a manner that allows them to transfer information quickly and effectively. Broadly, collaboration technology falls under the category of Groupware (Ellis et al., 1991). Three forms of collaboration technologies frequently used in the business setting include the cloud, video messaging, and screen sharing software. These collaboration tools can all be used simultaneously and in conjunction with other techniques in order to help business goals be achieved. Modern businesses are typically successful if they are able to incorporate aspects of technology into their business. Furthermore, the use of collaboration technologies is important to effectively compete with other organizations. Profitability is associated with efficiency, and this is why collaborative technology contributes to the success of both small and large businesses.
The cloud is a useful tool because it allows users to upload files and documents to the internet, in a location where only they or those with permission could retrieve files (D'Atri et al., 2008). Even though people have conventionally used e-mail applications to transfer such documents, it is challenging to do so if there are many different files or if these files are large in size. Therefore, the cloud is a reasonable resolution for business professionals who wish to share documents with one another and to have them readily available for access independently of the computer they are using. This application is particularly useful for large businesses who have many people that need to access a file simultaneously. By accessing the company's cloud profile, they can all download the file to their own computers and make changes as needed.
Even though the cloud is considered to be cutting-edge technology, it is associated with many advantaged and disadvantages. In particular, it is apparent that its advantages are that it allows for the instant sharing of files at any location in the world and that it is able to upload large files that could not be transferred through conventional e-mail servers. On the other hand, there are some disadvantages of using this service. For example, since the cloud server is on the internet, it could reasonably be hacked by individuals using programs to obtain sensitive information from the computers of employees. The cloud server can also be hacked due to the carelessness of employees, including their tendency to leave the server open when they walk away from the computer. Thus, it is apparent that while the file sharing capabilities of the system make it work effectively, there are many security concerns associated with the use of the cloud. For large organizations that use the cloud to transfer potentially sensitive information, this misuse could result in monetary loss.
Next, video messaging has been a valuable collaboration technology because it allows employees to communicate face to face in a manner that they have not been able to previously. Before this technology existed, organizations tended to use phone conferences. However, this method of communication is less personal and does not allow the transfer of images. Video messaging platforms like Skype can allow many different individuals across the world to communicate through video or voice messaging using the same system. In addition, there are other video conferencing methods that could be used to share entire rooms of people. Both communication techniques can be considered valuable for businesses to meet many different needs.
Video messaging is beneficial because it allows for the mass communication of employees. Furthermore, it allows individuals to show visuals in addition to just spoken word during these conferences. On the other hand, a major disadvantage is that a majority of these service providers require internet connection. Thus, an individual cannot participate in a conference in any location, they must make sure that they are connected to the internet. Furthermore, when many people are at a conference at the same time, there is a high potential for interference. For example, using a cell phone too close to a computer during a Skype conference can result in the production of high-pitched noises. Everyone at either end of the call can hear this and it is often challenging to determine what the source of the noise is and how it could be eliminated.
Last, screen sharing is an important collaboration tool because it allows individuals to see work that is going on firsthand. This allows other members of the team to offer comments on a project or to become actively involved in a project independently of their location. This technology also makes it easier for companies to conduct mass training programs in which viewers simply need to view the screen of the presenter. There are many practical applications for screen sharing in the business setting.
Screen sharing is beneficial because it allows employees to instantly show others their work and to receive constructive feedback. On the other hand, this technology must be used carefully in order to remain effective. If employees are expected to share their screens with management at all time so management can make sure they are working productively instead of wasting time, employee morale will decrease. In addition, employees that are sharing their screens need to be careful about the type of information present on their screens before they share them. For example, their Facebook page should not be open because this would lack professionalism.
The cloud, video messaging, and screen sharing software can all be used by the same organizations to ensure more effective communication between team members (Beyerlein et al., 2002). All of these applications help individuals or groups of people share information. However, the cloud is preferable for sharing information that has already been recorded and may need to be edited or simply viewed. Video messaging is ideal for working on projects that are in active progress and may need further discussion. Last, screen sharing software allows for easier access to companywide presentations and demonstrations. In reality, all three of these techniques are valuable and should be integrated into modern business practice. It is important for individuals working in different regions or buildings to be able to communicate with one another, even if this is to accomplish a short-term project. It is apparent that collaboration technology has revolutionized the way that the business world operates. We are now able to accomplish much more than we have been able to previously. As such, collaboration technology will allow businesses to excel and their mission, contributing to a stronger connectivity between different members of the business world.
References
Beyerlein, M, Freedman, S., McGee, G., Moran, L. (2002). Beyond Teams: Building the Collaborative Organization. The Collaborative Work Systems series, Wiley.
D'Atri A., De Marco M., Casalino N. (2008). Interdisciplinary Aspects of Information Systems Studies, 1-416.
Ellis, Clarence A.; Gibbs, Simon J.; Rein, Gail (1991).Groupware: some issues and experiences. Commun. ACM,34(1): 39-58.
Wilson, P. (1991). Computer Supported Cooperative Work: An Introduction. Kluwer Academic Pub.
Time is precious
don't waste it!
Get instant essay
writing help!
Plagiarism-free
guarantee
Privacy
guarantee
Secure
checkout
Money back
guarantee
Get a Free E-Book ($50 in value)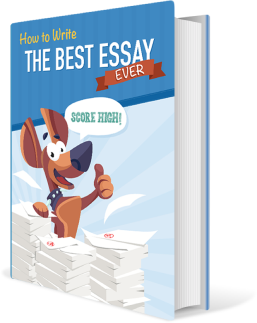 How To Write The Best Essay Ever!