Canterbury Tales, Coursework Example
This Coursework was written by one of our professional writers.

You are free to use it as an inspiration or a source for your own work.
Would you like traveling with this group of people? Why or whynot?
The individuals that are traveling are an interesting group of individuals and each have a different perspective of what they find to be entertaining. During this journey, these individuals have an opportunity to learn a lot about one another.
"Yet do not miss the moral, my good men.
For Saint Paul says that all that's written well
Is written down some useful truth to tell.
Then take the wheat and let the chaff lie still."
In this segment, Chaucer explains that all stories are worth hearing. I agree with this sentiment. Since there are many different people traveling in this group, there are many stories to hear, which would likely be entertaining.
Which of the pilgrims does the narrator admire most? Which does he admire least? What in the story leads you to these conclusions?
The story makes it apparent that Chaucer admires the knight the most. He appears to be the most honorable individual who loved truth and freedom. "I will eviscerate you in fiction. Every pimple, every character flaw. I was naked for a day; you will be naked for eternity". In this introduction to the story, Chaucer is showing that the knight wishes to tell his story using the most honest version possible. As such, it is the most reliable story told, which Chaucer honors during his narration. Furthermore, he compliments this individual to show the value that is placed in honesty and to demonstrate that such characteristics should be exemplified by all individuals.
How would you describe the narrator's values? Consider his varied viewof medieval life,the character she admires and those he criticizes,and his descriptions of himself.
According to the stories that Chaucer presents, it appears that he enjoys individuals that are honest and truthful, while he hates those that are dishonest or crude. The above example demonstrates Chaucer's respect of the knight, which is also demonstrated by the fact that his story is in length and a major focus of the story. Chaucer appears to also be a pious individual and dislikes the friar because he appears to take advantage of those around him. In particular, Chaucer describes him as an "immoral man concerned largely with profit rather than turning men away from sin. His tale is an attack on the wickedness of summonses".
What impression does the narrator give of the church in his day? Cite details from his portrayals of religious figures to support your answer.
In the prologue of the story, Chaucer says "He loved God best with all his whole heart, at all times, whether it pleased or pained him, and then (he loved) his neighbor exactly as himself". This shows that Chaucer is showing that all individuals in the travelling party are good Christians. However, through his later stories, she shows that he does not approve of many of his travel companions. It is apparent that Chaucer is devout and has a high level of respect for those that act according to true Christian values, but has very little respect for those that use the church in order to accomplish their own means.
What might the modern equivalent be for 4 of the characters? Explain your choices.
A modern equivalent for a knight might be a public defender who works to help the poorest individuals in his community obtain equal representation in court. Since very few individuals that require public defenders have poor representation, this would could be seen as charitable and noble. The friar can be seen as a beggar or a homeless man because he does not work and attempts to profit off of others. The squire would be like a modern college boy due to his naivety and want to have fun. The prioress may be like an environmental rights activist who becomes sad over even the smallest environmental tragedy, such as observing a tree being cut down.
Describe Chaucer as a humorist or a satirist. Is he obvious or subtle? Is he  kind or critical? Is he coarse or flowery? Is he lighthearted or serious? Cite examples from The Prologue.
Chaucer is considered a satirist because he pokes fun at each individual he encounters that he believes to be unethical. He is very subtle in doing so. He makes individuals that he does not like look like fools and uses his own commentary to compliment them, even if it is done ironically. As a consequence, this book is lighthearted in nature, even though it is supposed to sound serious to individuals that do not understand the satire used. For example, when he describes the individuals traveling with him, he describes, "he was not like a cloistered monk with a threadbare cope, like a poor scholar,But he was like a master of arts or a pope. Of wide (expensive) cloth was his short cloak,Which was round as a bell fresh from the clothes press". In this portion, Chaucer is explaining that the clergymen that he was traveling with looked as elegant as the pope. Since clergy members are not supposed to have Earthly riches, it appears that he is speaking about this individual favorably, but if individuals understand the context of the situation they would know that Chaucer is speaking ironically and not in a tone of praise.
Works Cited
Good Reads. N.D. Web. 10 October 2015. <https://www.goodreads.com/work/quotes/986234-the-canterbury-tales>
Stuck with your Coursework?
Get in touch with one of our experts for instant help!
Messenger
Live chat
Time is precious
don't waste it!
Get instant essay
writing help!
Plagiarism-free
guarantee
Privacy
guarantee
Secure
checkout
Money back
guarantee
Get a Free E-Book ($50 in value)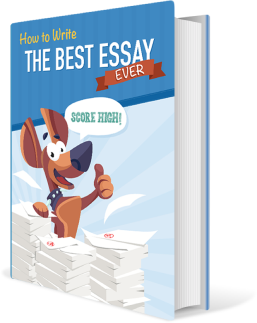 How To Write The Best Essay Ever!