Billy Graham, Research Paper Example
This Research Paper was written by one of our professional writers.

You are free to use it as an inspiration or a source for your own work.
Profile
William (Billy) F. Graham is one of the most famous Christian evangelists of modern times. He is reported to have preached to audiences in excess of 215 million people in over 185 countries world-wide. In addition he reached hundreds of millions of people through the media gospels including TV, Internet, Video's, films and webcasts. In addition he has met with several US Presidents and acted in the capacity of a spiritual advisor. Graham holds an honorary Doctorate and is an ordained Southern Baptist Minister. He lives in the mountainous areas of North Carolina where he lived with his wife Ruth who died in 2007.
Billy Graham was born in 1918 and he was quoted as saying his main purpose in life " is to help people find a personal relationship with God, which, I believe comes through knowing Christ" (Billy Graham Evangelistic Association). Graham was raised on a dairy farm in North Carolina where he learnt the meaning of hard work during the period of the depression. Despite this he set aside time to study and read on a wide range of subject matter. He became an ordained Minister in 1939 at a Southern Baptist convention. He gained his grounding in the scriptures at the Florida Bible Institute.
It was the 1949 Los Angeles crusade that launched Graham in an international context. This followed an extensive period of crusades throughout the USA and overseas. Today he is 93 years of age and is one of the most respected Christian evangelists in the world. He has written in excess of 30 books and has received a comprehensive range of awards and honours for a lifetime of achievement. Graham had three daughters, two sons, 19 grandchildren and 38 great grandchildren (Billy Graham Evangelistic Association).
Early Life
Graham was raised in a Presbyterian family on a Dairy Farm in North Carolina. A rather strict upbringing where he worked during the period of the American depression. He graduated in May 1936 and from an early age became influenced by Pastor Charley Young. He was the first to recognise that Graham had a compelling voice that attracted and influenced people and had the makings of becoming an orator and preacher. Graham then went to learn the scriptures at the Florida Bible Institute[1]. He later graduated from Wheaton College with a degree in Anthropology and by this time he was already practicing his sermon skills. It was at Wheaton where Graham accepted the Christian scriptures (word of god) and decided on his evangelical career.
Married Life
Graham married a fellow class mate from Wheaton called Ruth Bell. Ruth's parents were Presbyterian missionaries in China and he father being a surgeon. The couple had five children, being three daughters and two sons. A happy marriage that lasted until Ruth died at the age of 87 in 2007. His son Franklin Graham is set to be his father's successor at the Billy Graham Evangelistic Association and will carry on his father's mission in the teachings and delivery of the Christian gospel through the international work of the Association.
A life of Evangelism
Graham started out by hoping to become a Chaplain in the armed forces. Instead he took up a post with 'Youth for Christ International', as founded by the Canadian Torrey Johnson. This saw Graham travelling throughout the USA and Europe gaining early exposure to evangelical work and preaching the gospel. Despite little formal theological training at this stage he made his early mark. He was encouraged to apply and study theology at Princeton University in order to gain a theological degree but he declined. It was the revival meetings in Los Angeles in 1949 that was the turning point in Graham achieving notoriety. He gained recognition as a national figure for his sermons. By 1954 Graham was on the front cover of Time Magazine
From 1948 Graham became involved in many evangelical crusades. He used large stadiums and arenas and regularly spoke to a large number of people. He was a tall towering personality that spoke with considerable oratory skills. He was extremely compelling to listen and people responded to his sermons. He travelled far and wide including London, New York and Moscow where he established missions. Most significant being the Billy Graham Evangelical Association (BGEA) which was headquartered in Minneapolis.
Graham and Civil Rights
The illustration to the right shows Billy Graham with Dr. Martin Luther King. Graham was supportive of the civil rights movement. In 1952 Graham stopped the practice of conducting segregated evangelical crusades and did this in the face of a large amount of criticism. Graham together with the black evangelist Rev Howard Jones changed the face of religious practices in the USA. Graham also lobbied to end segregation on the streets and took his message right to the heart of the matter on the streets of New York. Both King and Graham were towering figures of courage, determination. It was Graham and Jones however that helped to integrate the Christian crusades in New York. The bond between Graham and King continued to strengthen the Christian crusades in the South and Bill Clinton acknowledged this contribution of unification and how they changed the attitudes in the South. In the years that followed Graham continued to work with other US presidents in the resolution of racism and civil rights and helped with the healing process through dialogue and peaceful initiatives; essentially carrying on the work of Dr. King Through the deep convictions and courage of Graham he defied the protagonists and forged a process to work for lasting peace, equality and unification of men regardless of race or creed.
Later Life
During the cold war era it was Graham who was the first evangelist to appear in Eastern Europe and Soviet Russia calling for greater understanding and world peace. He attracted large crowds wherever he went and in 1973 he travelled to South Africa where he denounced apartheid. His crusades in the United Kingdom filled capacity sports arenas and in South Korea he managed to attract an audience of more than I million people. Other significant events included:-
Leading the prayer and remembrance service in New York after 9/11;
Holding the memorial service after the Oklahoma bombing;
Festival of Hope in New Orleans after Hurricane Katrina;
Maryland Franklin Graham Festival in Baltimore;
Political Life
Graham was a member of the Democratic party, although he was not really allied to any political party because he felt Christ was neutral of political considerations. He stated that he was on the side of morality, human freedom and justice for all. This is achieved through following the doctrines of Christianity and not through political agendas. Graham considered all politics as secondary to the teachings of the gospel. He did however feel compelled to speak out on political doctrines that had an adverse impact on human life and the teachings of the gospel e.g. racism, segregation, communism and those against the accepted doctrines of Christianity.
Controversy
In his dealings with President Nixon he was caught out in the Watergate tapes scandal. He was heard on tape discussing the American Jewish situation with President Nixon. In particular the stranglehold the American Jews had in controlling the media. It was the conversation that was called the 'synagogue of Satan speech' between Nixon and Graham. This speech came as a shock to the Jewish community who had previously viewed Graham as a supporter of Israel. Although Graham later apologised for the speech, the damage was really done.
Awards and Honours
Graham has been honoured by a large number of surveys and institutions in the USA. He was described as being 'Greatest Living American' and has appeared in polls throughout the world as being one of the greatest respected persons. He has received a number of honorary Doctorate degrees. He is a recipient of the US Congressional Gold Medal and was awarded the Presidential Medal of Freedom from President Reagan, the highest civilian honour in the USA. In Britain he was made a KBE or Knight Commander of the British Empire. The Billy Graham Library in Charlotte was opened in 2007 and was attended by Presidents Carter, Bush and Clinton. The list of other honours is an extremely long list.
Books Authored
Graham has authored over 29 books between 1947 to 2011 including that of his latest work in 2011 'Nearing Home: Life, faith and finishing well' a remarkable testament to the journey of a remarkable man. Some of his other books included that of:
Calling Youth to Christ (1947)
Peace with God (1953)
My Answer (1960)
World Aflame (1965)
How to be born again (1977)
Unto the Hills (1986)
Storm Warning (1992)
Key to personal peace (2003)
Billy Graham Evangelistic Association
This has been founded to continue the work of Graham and has a comprehensive website for further information on the life and work of Graham. It introduces the training centre of 'the cove' in Ashville, NC a training retreat for those who wish to find quiet surroundings to explore their Christianity. The site includes a number of informative videos that illustrate the work of the evangelistic association throughout the world. The internet is a powerful communications tool that brings the evangelistic messages directly into the homes and lives of people throughout the world. The association being a registered charity accepts donations in order to help support and continue its work of spreading the Christian gospel.
The site has an online store called 'Ruths Attic' and contains a selection of books including the publications of both Billy and his wife Ruth. The site also features a comprehensive library of Christian books from the evangelistic movement.
The Association also has a site in Canada[2] that is geared towards similar help and guidance in that country.
Conclusion
Billy Graham has had a truly remarkable life and must be regarded as one of the greatest Christian evangelists of all time. His reach has been a truly global one and he has influenced millions of people throughout the world. In this sense he has took the message of Christianity to the people of the world and tried to make a difference. He has used all means at his disposal including the power of the internet, delivering personal messages to large congregations throughout the world. He has influenced Presidents and has been an ambassador for the promotion of world peace and harmony amongst nations.
One other important aspect is that Graham has epitomised the importance of Family life in the USA through his marriage with Ruth and the raising of their five children in accordance with Christian doctrines. In this regard he has acted as a role model for Christians in the USA and throughout the world. His children now carry the beacon forward as Graham is in his 90's and the work continues through an active evangelical centre, established by Graham, with links to similar institutions throughout the world. In this regards Graham has been remarkably successful in terms of spreading the Christian gospel.
[1] Now known as Trinity College Florida.
[2] http://www.billygraham.ca/
Stuck with your Research Paper?
Get in touch with one of our experts for instant help!
Messenger
Live chat
Time is precious
don't waste it!
Get instant essay
writing help!
Plagiarism-free
guarantee
Privacy
guarantee
Secure
checkout
Money back
guarantee
Get a Free E-Book ($50 in value)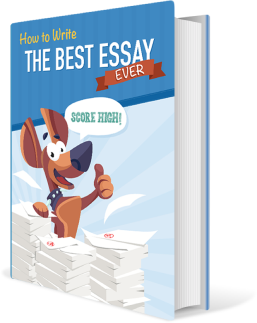 How To Write The Best Essay Ever!