Business: Legal, Ethical, and Global Environment, Case Study Example
This Case Study was written by one of our professional writers.

You are free to use it as an inspiration or a source for your own work.
Was Wilma's statement a binding contract?
Although there is evidence to suggest that Betty and Barney can argue that there was a contract, Wilma's statement is not a binding contract because the statement was supposedly made between Betty and Wilma as an offer.
Using the law of contracts, explain why or why not?
Per the Law of Contracts, there needs to be mutual consideration and there wasn't in this case. Wilma told Betty that she would pay for everything that BamBam needed, but Wilma and Fred can argue that it was just an offer. Barney and Betty did nothing in return. There is no consideration for the other party, thus making the verbal offer not a binding contract.
Does BamBam's age have anything to do with your answer?
Since he is a minor, BamBam cannot have a contract with Wilma because he is only sixteen years old. The law states that minors cannot legally entered into a contractual agreement. Even if BamBam was of legal age, the statement that Wilma made is more of an offer than an agreement between the two parties.
Can Fred be bound by the potential contract Wilma may have entered into?
Fred could argue that he is not bound by the contracts because Wilma is the one who made the statement, offered to pay, and signed the checks.
Use the law of agency to explain your answer to that question. Did Wilma's purchase of the eye-patch give BamBam a greater leg to stand on in court?
Law of Agency does not imply in this case because, the agent/principle relation will not work for BamBam and Betty's situation. BamBam does not work for his parents, and his parent's although can serve as his representative isn't authorized to act on his behalf according to the laws of agency. The eye-patch is a gift and doesn't relate to the law of agency.
What about the car payments she made?
The law clearly states that although oral contracts are binding it must be proved through a series of evidence such as; thank you note, emails, letters, a handshake in front of witnesses, or both parties agreeing to the terms. Betty and Barney can show in court that Wilma paid medical costs, bought items, and made car payments as acceptance, a proof of a contract between the two parties.
Using Marianne Jenning's article, would an international code of ethics have assisted with the handling of this crisis?
No, an international code of ethics could not have help with handling the oil spill crisis, but could have been in place to prevent it.
Would it have helped BP avoid this crisis?
The values and ethics that Jennings mention, could have instilled an atmosphere of fairness and honesty what would have prevented managers from forgoing safety violations. The use of internal auditors would have benefited the company by given management a heads up on the dangers of continuing to oil drill, and keeping managers in line with regularly visits that would help prevent shortcuts.
Do you see this as an ethical issue? Support your answer with concepts from her article, as well as other ethical reasons
Yes this is an ethical issue that balances keeping the company profits and the safety of the employees and environment. Jennings' mentions that companies must have ethical roots of business that means having value in their employees, consumers, and risk takers. BP failed at this as they lost the trust of their consumers and their employees by failing to acknowledge the violations and the warnings.
Show the steps, apply the facts
How would I view this issue if I stood on the other side of the fence? Using the company's perspective, the first step is to train the employees, and heavily emphasize the importance of safety along with ensuring profits for the stakeholders, by stressing long-term growth.
Am I able to discuss my decision with my family, friends and those close to me? The second step is for managers to be able to discuss their work and their decisions with their family, without regretting their decisions.
What am I trying to accomplish with my decision? The third step is wanting each employee to work in a safe and secure work environment, and to not have to sacrifice the long term profits based on short term decisions.
Will I feel as comfortable about my decision over time as I do today? In answering this, the company should feel that implementing a universal as well as international set of values and ethics, the company will not have to worry about sacrificing the future of the company or its employees.
Stuck with your Case Study?
Get in touch with one of our experts for instant help!
Messenger
Live chat
Time is precious
don't waste it!
Get instant essay
writing help!
Plagiarism-free
guarantee
Privacy
guarantee
Secure
checkout
Money back
guarantee
Get a Free E-Book ($50 in value)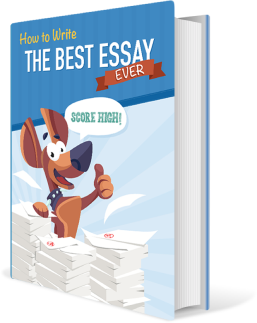 How To Write The Best Essay Ever!