Cage Fighters: Male Relationships, Essay Example
Pages: 7
Words: 1834
Essay
This Essay was written by one of our professional writers.

You are free to use it as an inspiration or a source for your own work.
Introduction
In a very real sense, the male bonding seen in David Mamet's play, Glengarry Glen Ross, is a very complex thing. It is, first and foremost, both highly realistic and savage to an extraordinary degree. By using the tense world of real estate sales and shady offers, Mamet creates a virtual ring wherein his men simultaneously need one another and are in fierce competition. Each man requires masculine validation for his achievements from the others, even as the losses of those others enhance individual attainment. So, too, is the need inextricably woven into the fabric of the competition; they must bond with one another in order to advance their progress, if not guarantee their survival, yet the individual must set himself uppermost in the perpetual rivalry to be top man on the board. This is a brutal and unforgiving world, peopled only by men desperate to be recognized and successful. At the same time, they need each other in emotional ways they usually do not fully comprehend. Most importantly, no bond exists that may not be sacrificed to the good of the individual. In Glengarry Glen Ross, writer David Mamet offers a hyper-masculine world wherein male bonding, as with all other genuine values, is discarded for the sake of gaining the upper hand.
Relationships
One factor bonds all the salesmen of Glengarry Glen Ross in a way that transcends the alliances and bitter rivalries: they are all willingly engaged in operations that rely on deceit. They are not criminals; they are real estate "scam artists," always seeking to entice buyers into "investing" in supposedly prime acreage that is typically undesirable, and valueless, land. This aspect of their lives is what actually promotes a significant level of bonding, particularly between the characters of Shelly Levene and Ricky Roma. Levene is the old man in the ring, the once-great fighter who is fading fast, and in serious danger of being destroyed. Nonetheless, he represents the old-fashioned style and skills of manipulation, and Roma admires this. This is a world built of falsehoods and illusions, so the adept deceit Roma believes Levene practices is as near to being an object worthy of admiration as these men may get. Roma is currently the high seller in the office, but he bows to the old-world "wisdom" of Levene, who claims to have made a spectacular sale. Roma validates Levene's bravado: "It was admirable…it was the old stuff" (Mamet, II). This bond between the two men, in fact, is an undercurrent within the entire play, and this would indicate its having actual substance. Unfortunately, by the play's close, the audience understands a greater truth. Levene is doomed by his robbery of the office the evening before, Roma is as yet unaware of this and continues to express admiration for the older man, but there can be no doubt that Levene's departure will have no meaning for Roma. Like so much else of the interactions between the men of Mamet's world, then, the bonding is both authentic and non-existent. It is in place to serve the needs of both men. Roma's praise allows him to express humility regarding his own success, as it also permits Levene to be intimately connected with a man making real achievements in the office. It is real because it satisfies the two mutually, but it is false because it cannot survive a disruption of either's status. If, for example, Ricky Roma were in disgrace, Levene would most certainly not take his side.
A variation of this kind of calculated bonding, and one far more deliberately entered into, can be seen in the Act I exchange between Dave Moss and George Aaronow. Both men are pitying each other and themselves, as both men feel oppressed by an office ready to fire them if their sales do not improve. For Aaronow, this is needed bonding, and a chance to vent his honest emotions. For Moss, however, it is an opportunity to engage a partner in crime, so he carefully exploits the vulnerability of his associate. They take turns, in Mamet's broken phrases, in complaining about people who will not buy, and Moss employs sympathy to snare Aaronow: "We fuckin' work too hard. You work too hard" (I, 2). He then places the blame for their dilemma on the men who own the office, and he slyly introduces the name of Jerry Graff, a rival agency, into the mix. All that is left is to seduce Aaronow into committing the robbery, and what is interesting here is that all of the prior "bonding" falls apart. Aaronow is appalled at the idea of doing it, so Moss must then coerce and threaten him. The scene ends ambiguously, which is clearly Mamet's intent. Nonetheless, the effect is excellent. In a classic scenario of two, weary, working men identifying one another, one savagely exploits the weakness of the other. Male bonding here is real for Aaronow. He is innocent, and seems to genuinely believe Moss is merely reaching out as a friend. Consequently, he is hurt and stunned when Moss reveals the reason for his own part in the bonding.
Following this is a scene of an even more overtly calculated form of male bonding, or one at least ostensibly so. In the Chinese restaurant that serves as the setting for Act One, Roma begins engaging in small talk with a stranger. It is a masterful and seemingly random monologue, in fact, and one generated by Roma's salesman's sense that the other man, James Lingk, is an easy conquest. It is not explicitly stated, but it is understood that Roma has a gift for this sort of operation. He senses confusion in the other man, so he speaks in an existential way about what living means. This is highly effective, as men often bond over drinks contemplating such things. More importantly, Roma shifts his speech into questions of morality, and dismisses all such concerns as worthless. He validates Lingk's life by validating his own, and in a self-centered, or self-protective, way: "I do those things which seem correct to me today. I trust myself" (I, 3). Roma does not require much in the way of response from Lingk, and he gets very little. That is meaningless because he knows he has captured the man's interest. He also knows he has taken advantage of Lingk's loneliness. The scene is, in fact, essentially a monologue, and one that neatly ends with Roma introducing Lingk to the properties he has to sell. On one level, then, this is a completely one-sided form of male bonding, created in an artful manner to achieve a specific result.
At the same time, and as with Moss and Aaronow, there are other dimensions to the exchange. First, and no matter Roma's intent, the appeal is reaching Lingk as genuine; he believes a charming and interesting man is seeking him out for conversation. In this light, then, the bonding is not entirely fraudulent. Then, there is a strong sense that Roma is able to reveal something of his true nature through the craft. It may well be that he is not "making up" anything at all, but rather honestly enjoying self-reflection, even as he knows it will serve his purposes. There is also an erotic component to this scene. While there is nothing directly homosexual implied, it is still a seduction, and this reveals another layer to what forms even calculated male bonding may take. Roma can sell to a man because he knows how to win him over. It is likely that Lingk is no stranger to salesmen, yet he wishes to be taken in, to an extent. In this bonding, then, a variety of real forces underscore the blatant ruse of the overt, new "friendship."
These forces are dramatically presented in Act II. The confrontation of the next day, in fact, strikingly illustrates the degrees of interest of each man in the previous night's exchange. As soon as Roma spots Lingk nearing the offices, he understands that his work on the man has fallen apart. A desperate charade follows, as Levene works to assist Roma in preventing Lingk from declaring his intention to back out of his deal. It fails because, as Lingk confesses, his wife is forcing him to cancel. Roma draws upon every resource he possesses, including a confused math regarding numbers of days, but there is no rescue of his scheme. In all of this, what is evident is not that Lingk, awake and sober, now regrets his trust in Roma; rather, he is deeply ashamed that he is not man enough to live up to the bargain he made, which is clearly secondary to his desire to be liked by Roma. Under intense pressure from Roma, Lingk must refuse further drinks with him, as commanded by his wife: "She told me not to talk to you" (II). Broken and ashamed, Lingk exits in despair, and this highlights the reality of the earlier bonding. As necessary and real as it was for Lingk, it was for Roma only a means to an end, if also perhaps a chance to engage in gratifying speculation.
In all of the male relationships of Glengarry Glen Ross, it may be that the only fully honest "bonding" occurs between office manager John Williamson and the rest of the men. More exactly, this is never really bonding because the others consistently express nothing but contempt for Williamson, as he remains relatively stoic and bland in the face of their many attacks upon him. Nonetheless, a relationships exists here, and it has an actual integrity the others lack. It is miserable and strained, but it is honest. If the salesmen of the play are virtual cage fighters, then Williamson is their weary referee. A great irony is that there could be genuine trust in their relationships with him, but the men are uninterested in it.
Conclusion
As noted, the male bonding in Glengarry Glen Ross is inherently complicated. It could be argued that, no matter the calculation involved in much of it, it is sincere because each man is truly representing himself. At the same time, and as amply demonstrated in the interactions between Moss and Aaronow, and Roma and Lingk, there are powerful contrasts of real human need with nearly brutal levels of ambition. Even more complicated is the bonding between Roma and Levene, wherein two men come together to supple individual, personal needs based on recognition and a sense of form, if not authentic humility. Through all of it, however, Mamet's universe here is cruel, and any bonding must reflect that intrinsic cruelty. In their defense, it could be said that the men are locked in a world where, as in Aaronow's case, real feeling may easily lead to destruction. However it happens, the reality remains intact. David Mamet's Glengarry Glen Ross presents a hyper-masculine world in which real male bonding, as with all other genuine values, is thrown away for the sake of gaining the upper hand.
Works Cited
Mamet, David. Glengarry Glen Ross. New York: Grove Press, 1984. Print.
Time is precious
don't waste it!
Get instant essay
writing help!
Plagiarism-free
guarantee
Privacy
guarantee
Secure
checkout
Money back
guarantee
Get a Free E-Book ($50 in value)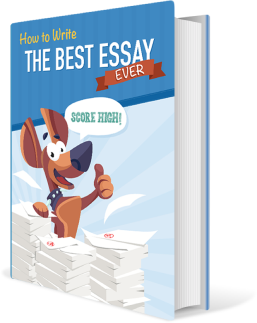 How To Write The Best Essay Ever!