Insisting on Motorcycle Helmet Laws in All States, Research Paper Example
This Research Paper was written by one of our professional writers.

You are free to use it as an inspiration or a source for your own work.
Ignoring such a simple safety precaution can lead to an untimely death. However, the state of motorcyclists and helmets is a dire one, and one that needs to change. Confirmed by research and opinions from experts, the lack of motorcycle helmet use has led to fatal injuries and accidents. Thus, with reference to the lack of legislation that exists with motorcyclists and helmets, changes are needed. With simple safety measures such as a helmet, a better chance of surviving a collision is found for those that love to ride motorcycles.
Due to the obvious dangers for motorcycle riders, safety has always been a sensitive issue. One vital area has been that of the head, as blows to the head in an type of injury – from auto accidents to those in sports – can be extremely dangerous. Thus, the vital role of the motorcycle helmet can be viewed. However, the use of the helmet is not up to par, currently. Not only are helmets not being used, but legislation is not in place – and even weakening – to help prevent motorcycle-related deaths. These problems are significant and demand proper attention.
Problems Surrounding the Issue of Helmet Use/Legislation
An initial problem can be seen in the most direct manner. It is actually quite simple: motorcycle helmet use is declining. According to a study conducted between the fall of 2000 to the summer of 2002, there was a national drop of 71 to 58 percent (Motorcycle Helmets, 2008). The implications of this are quite powerful.
The direct link between helmet use and deaths have been made. Of the 4,810 motorcycle-related casualties, due to crashes, in 2006, 41 percent of those killed were not wearing a helmet (Motorcycle Helmets for All Riders, 2012). According to the National Highway Traffic Safety Administration (NHTSA), not only did helmets save the lives of 1,658 motorcyclists in 2006, use among all riders would have saved 752 more lives in the same year (2012). It is estimated that helmets are 37 percent effective in preventing deaths from motorcycle accidents (2012). These and other stats emphasize the need for increase motorcycle helmet use.
Legislation
Another incredibly important issue is found with the lack of proper legislation on motorcycle helmet use. Currently, only 19 states, along with the District of Columbia, require all motorcyclists to wear a helmet (Motorcycle and bicycle helmet use laws, 2012). Other states commonly require only younger riders to wear a helmet. It is even the case, with Illinois, Iowa, and New Hampshire, that no motorcycle helmet use law is found at all (2012).
Less than half of the states in the country protect all motorcyclists, making the most vital safety component for motorcycle use optional. This becomes a dangerous proposition, when ill-informed riders start using motorcycles. The lack of legislation, when combined with the former topic, forms a dangerous tandem that leads into the next problem.
Synthesis: Helmet Use and Legislation
The final problem is not necessarily an independent issue. With the presence of decreasing and sporadic helmet use, along with the lack of legislation on motorcycle helmet use laws, the final problem that can be seen is a synthesis of the two. If either one did not exist with the other, there would be a more solid foundation – in terms of making progress in this dangerous area. However, these two problems battle each other and form quite a troubling result. Overall, this tandem creates an issue that should be dealt with much care and emphasis in order to move forward appropriately.
Indeed, it is the complexity of the issue, fueled by the lack of motorcycle helmet use and the lack of legislation present, that is notably dangerous. Interestingly, there was a time when most states required all riders to wear a helmet (Benincasa and Yaukey, 2008). However, matters soon changed: "A trend in the other direction began accelerating after 1995, during the same period the federal government decided to stop withholding highway money from states without helmet laws" (2008). What was the result of this unfortunate change? As present in other cases with this issue, it was once-again simple: "As states weakened or repealed the laws, the percentage of riders who wore helmets began dropping. And fatality rates increased" (2008). The matter was made more complicated than it had to be.
Conclusion
Two of the most direct problems are thus seen in this discussion. Motorcyclists that wear helmets are overwhelmingly more safe, as statistics and analysis demonstrates from the experts. And with the current state of legislation with helmet use laws, there have been decreases in how often helmets are worn. This has caused some motorcyclists to be less safe, due to the increased risk of a motorcycle accident.
The biggest problem is that these two issues co-exist. Analogies of motorcycle helmet use could be made to that of seatbelts. However, legislators have not stood firm on such laws that could better protect those on the road. As a result, "death rates from motorcycle crashes have steadily risen [since the change in laws]" (2008). The synthesis of these problems, from the lack of legal protection to the lack of initiative taken by the riders, has propelled this problem to its current, unfortunate state.
References
Benincasa, Robert & Yaukey, John. (2008, March 27). Motorcyclist deaths spike as helmet laws loosen. Online. Retrieved on April 15, 2012. http://www.usatoday.com/news/nation/2008-03-26-bikehelmets_N.htm
Motorcycle and bicycle helmet use laws. (2012, April). Online. Retrieved on April 15, 2012. http://www.iihs.org/laws/HelmetUseCurrent.aspx
Motorcycle Helmets. (2008, February). Online. Retrieved on April 15, 2012. http://www.saferoads.org/issues/fs-helmets.htm
Motorcycle Helmets for All Riders. (2012). Online. Retrieved on April 15, 2012. http://trafficsafety.org/safety/sharing/motorcycle/motor-safety-everyone/motorcycle-helmets-for-all-riders
Stuck with your Research Paper?
Get in touch with one of our experts for instant help!
Messenger
Live chat
Time is precious
don't waste it!
Get instant essay
writing help!
Plagiarism-free
guarantee
Privacy
guarantee
Secure
checkout
Money back
guarantee
Get a Free E-Book ($50 in value)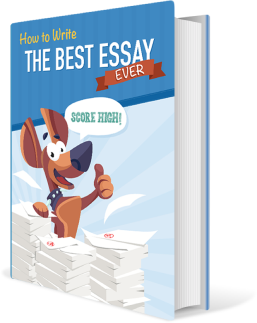 How To Write The Best Essay Ever!