Canadian Identity, Essay Example
Pages: 3
Words: 903
Essay
This Essay was written by one of our professional writers.

You are free to use it as an inspiration or a source for your own work.
According to Carpenter, Canadians today suffer from an identity crisis. The author states that there is a great confusion about what being Canadian means, and the government, local organizations, and the media  bombard the citizens of Canada with mixed messages. The purpose of the above review is to argue that – by going back to the roots, Canadians can clearly understand and embrace their national identity, which – due to the impact of globalization keeps on changing.
One of the arguments – already mentioned above – is that Canadians are unable to identify themselves as a nation with distinct characteristics. Carpenter guesses that being Canadian might simply mean to be free. However, this is not the case. Canada, as a country has several traditions, customs, and characteristics. Still, how can one define a nation in a globalized world? Country leaderships can be described in detail. Governments can be criticized. Individuals can be judged. However, groups of people being assigned one particular characteristic is not likely to succeed. Canadians are first and foremost human. Just like the residents of other countries. They have customs, and preferences, but do they define them? They don't look alike and think alike. Some ideas and personality traits, behaviors might be more prevalent in one country, but this still doesn't mean that eating local food makes one Canadian. Just like talking about the weather doesn't make someone British. Canada, on the other hand, has some strong traditions, to which the members of the nation are attached to, such as a strong preference to freedom over oppression. As a nation, we can say that Canadians are the people who strive to be free using peaceful methods.
Another interesting argument about being Canadian is represented by the author of the movie: "Being Canadian". Cohen states that being Canadian can be best described if national identity is contrasted with another nation's characteristics. The author argues that "Canadians should be seen as more than vanilla Americans-lite, who spend most of the year encased in ice". The author interviewed several people with a strong feeling for being Canadian, trying to answer the above outlined question. A patriotic documentary about people's sentiment towards their young and free country. The main aim of the documentary is to deal with "lame stereotypes". Interestingly, the movie fails to provide a clear answer to the question "what is being Canadian like?", and provides multiple alternatives. This approach  is more relevant to today's postmodern world, which denies people the right to define things. Being Canadian – according to the movie – is being different things, doing what feels right in Canada, and not being afraid of looking too modern. Apart from featuring national pride and engagement with the country, the movie uses a humorous approach. It highlights the fact that all nations are diverse, and there is no such thing as typical Canadian. Dealing with stereotypes, the documentary is a good example of introducing new concepts in defining national identity.
Careless, on the other hand, focuses on the historical events that formed Canadian customs, beliefs, norms, and identities. According to the author, one of the main stages of Canada's development as a nation was the war in 1812. The article assumes that the identity off the nation was formed in combat, therefore, the most defining characteristics of the nation are the willingness to fight, strong preference for freedom, and reliance. Carlson, in another article uses a same approach: defining the formation of a nation based on historical events. According to him, between the 50-s and 80-s Canadian identity was mainly defined by the love of peace. This idea, however, later got dismissed, after the country decided to participate in the war on Afghanistan. The article claims that "this government is hammering home Canadian history as something that is bedrock to Canadian identity", and tries to reinforce liberalism as a national standard. According to Carlson, however, being a democratic nation with a strong preference for personal and public freedom of choice defines being Canadian much better. Being Canadian also means something else in different regions of the country, therefore, it is fair to say that the Canadian is not a homogenous nation. Predicting the future of national identity, the author states: "I think we're going to have a more traditional national identity, and that'll be for both good and bad.".
The above presented arguments focusing on defining what being Canadian means have one thing in common: they all claim that there is not one aspect of history and national trait that defines a country's national identity. Further, all authors highlight the fact that nations should not be looked at as homogenous units. There are certain traits of history, culture, tradition, and political developments, however, which have formed – and will continue to form – the identity of the nation. Being Canadian will certainly mean something different for each individual, with some common traits that can be easily identified. Finally, being Canadian will always have a different meaning for Canadians and foreigners. Canadian people face two great challenges: identifying their nation's unique characteristics, and fighting stereotypes that are reinforced by global media outlets.
Works Cited
Careless, J. "War of 1812: Canadian identity developed in the crucible of combat." National Post  2012. Web,
Carlson, K. "Year in Ideas: How Canadian identity has changed and what it means for our future" National Post. 2012. Web.
Carpenter, S. "The great Canadian identity crisis". Montréal,  8 – 21 janv. 2000. Web.
Cohen, R. "Being Canadian" n.d. Web.
Time is precious
don't waste it!
Get instant essay
writing help!
Plagiarism-free
guarantee
Privacy
guarantee
Secure
checkout
Money back
guarantee
Get a Free E-Book ($50 in value)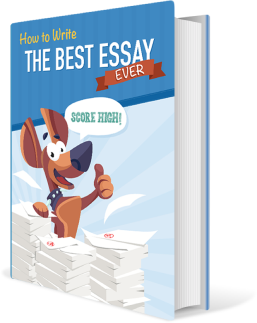 How To Write The Best Essay Ever!