Candide by Voltaire, Research Paper Example
This Research Paper was written by one of our professional writers.

You are free to use it as an inspiration or a source for your own work.
Introduction
 What makes reality real? In the life of a man who has been born into a silver spoon and a person who has become accustomed to the good things in life, reality seems to be based on whatever is best, whatever is acceptably fascinating in his eyes. Practically, Voltaire's Candide entails to create more definite form of visualization that makes it easier for his target readers to become more engaged within the said theme, thus making a definite point of difference in the way they recognize what is real from what is not especially when it comes to measuring the aspects of a satisfying life. In the presentation that follows, examining how Voltaire's approach to his story about Candid [his main character] has affected the point of enlightenment that his readers then and now receive especially in seeing life's values more definitely and more effectively; especially on how such matters of life description fully applies to them.
Themes Presented
 "Everything is for the best"; the idea that presents a rather convincing pattern of thinking in the story of Candide imposes that everything happens for a reason. The reason behind each occurrence is likely supposed to create a better option of living and life-perception for the people involved in it. The point of optimism was an important idealism that is suggested among individuals during the time of Voltaire's conditional understanding of the society he was living in at the time. He saw that the society recognizes optimism as an important aspect of survival. Nevertheless, it could be realized that there came a time when such point of optimism became a mere representation of hypocritical development that humans intended to embrace at the time. It became a cover for all the realities that were happening then; it was as if to promote a point of survival, it was necessary to cover one's own eyes to the realities that were happening around him. Voltaire particularly despised this idea; he basically knew that there is something more to life than mere pretention; that the real matters in life count especially in aiming to create a much better perception as to what the real worth of living is about.
Another theme that the story gives attention to is the worthless concept of assumptions. Voltaire argues that instead of merely giving attention to reality through assumptions of possibilities, a person needs to be fully competent in redefining the way he understands the reality of the life that he is living in. Noticeably, it could be understood that his realization of life's reality is what brought him into exploiting the most controversial issues in the community when he was writing the novel. Political, religious and social constructs were among the primary elements he used in order to get into the thinking of his readers, therefore giving them a much brighter idea of how they are supposed to be treated especially when it comes to making a definite and distinct sense of how matters occur around them and what driving forces are present to make these matters happen thus affecting them personally.
Candide's character was used as a mere representation of the hypocritical life of most people during the said era. His protected point of living as he was growing up was a mere definition of how the social institutions intended to protect their people from being disillusioned about life; for the sake of empowering them to become more positive about life. In this story, Voltaire challenged such institutions in its capacity to become more effective especially in mandating the course of improvement that they can make especially in forming an informative thought that does create a more constructive form of thinking among themselves especially in the way they view the realities about life. Most likely, the work of Voltaire challenged the capacity of his community and his readers to accept the thought he was trying to present to them amidst the many deconstructive forms of social systems that were firmly established then.
Such point of challenge has led to the banning of his written work as his critics have found out that when it comes to the use of hidden meanings in his work; he was able to hide relative social meanings that basically challenged the capacity of the social organizations to hold their ground amidst the existence of strong dismay from the people who are viewing the ways by which they affect the quality of living as a whole. Later on, when the real message of the writing has been given particular attention to and more open-minded critics examined the work of Voltaire, they were able to recognize the real value of his work; especially in determining the concept of social development that has been fully understood as part of human progress; one that celebrates reality instead of hiding it from the people involved in it.
Implications to Real Life
 Real life situations often provide a more distinct sense of control on how humans think about the situations happening to them and how they let these situations shape their personalities. Candide's character showed how disillusionment has caused him to fail in his aspirations. His protected life as he was growing up did not help so much in establishing a better personality for him. His mere understanding of his position as a supposedly protected individual created more of a dent than a supporting foundation for Candide's mature development. His thoughts and his capacity of perceiving the future was hurt by the lies that he was presented with as he was growing up.
The earthquake, as presented by Voltaire in the story, was more of a representation of situations instead of a distinctively direct element that identifies the tragedy of the time when Voltaire was writing the novel. It basically showed how unexpected situations, when not prepared for, could actually bring down social defenses completely. Nevertheless, when the society knows what reality is and that most of these points of realities are not positive in nature, the point of recovery would be much faster to recognize and accepted.
Overall Commentary
The well-celebrated works of most remarkable writers in history are the ones that challenge the realities of life. Accordingly, it could be understood that with such assumption of social development, there are matters that would not be easy to accept. Nevertheless, like that of the pattern of presentation that Voltaire used in his story of Candide, he was able to present a relative challenge; one that incurred a more definite form of direction making a basic insistence on how social development ought to be handled through the acceptance of reality, what life itself offers [may it be positive or negative in nature]. Only through this will point of recovery be easier to accept and undergo.
Works Cited
Astbury, Kate (April 2005). "Candide, ou l'optimisme, seconde partie (1760) / Jean-François Marmontel: un intellectuel exemplaire au siècle des Lumières". Modern Language Review (Modern Humanities Research Association) 100 (2).
Ayer, A.J. (1986). Voltaire. New York City: Random House.
Barasch, Frances K. (Winter 1985). "The Grotesque as a Comic Genre". Modern Language Studies 15 (1).
Beck, Ervin (Summer 1999). "Voltaire's Candide". Explicator 57 (4): 203–4. doi:10.1080/00144949909596872.
Bellhouse, Mary L. (December 2006). "Candide Shoots the Monkey Lovers: Representing Black Men in Eighteenth-Century French Visual Culture". Political Theory (Sage Publications) 34 (6): 756.
Stuck with your Research Paper?
Get in touch with one of our experts for instant help!
Messenger
Live chat
Time is precious
don't waste it!
Get instant essay
writing help!
Plagiarism-free
guarantee
Privacy
guarantee
Secure
checkout
Money back
guarantee
Get a Free E-Book ($50 in value)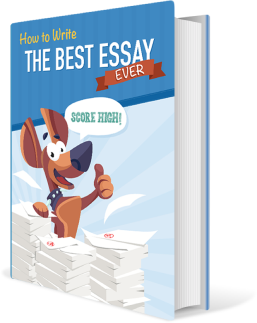 How To Write The Best Essay Ever!