Faith and Morality in a Father's Promise, Essay Example
Pages: 3
Words: 771
Essay
This Essay was written by one of our professional writers.

You are free to use it as an inspiration or a source for your own work.
Set during World War II, A Father's Promise by Donnalynn Hess is a prime example of historical fiction that traces the life and survival story of eleven year old Rudi Kaplan. German tyrant Adolf Hitler deliverd a slew of ominous statements that the majority of people living in Poland viewed as merely a distant threat until the German Nazi forces invaded Poland in 1939 and began bombing the city of Warsaw, where Rudi resided. Rudi discovers that he is considered one of Hitler's enemies due to the fact that he is Polish in addition to being a Christian Jew. His father is imprisoned because as a  physician, he refused Nazi orders to kill Jews who suffered from typhoid using a deadly drug. Once separated from his father, Rudy only with the promise his father made him that their family would reunite at the conclusion of the war. Rudi is sent to the forest because his father knows that the Nazis would return to incarcerate and torture him.  Rudy is forced to grow up at a young age and learn how to survive by hiding, how to trust God who he believed was omnipotent and stronger than any military, and to learn how to be brave in the face of adversity. Religion emerges as the central theme in Hess' work, as she argues that putting faith in God to guide and individual through adversity will always yield positive results. This work thus cogently examines the power of religion and how religion plays a role in the moron canon individuals choose to follow.
After Rudi's father sends him to the forest so that he avoids being sent off to the concentration camps, Rudi turns to God and his faith in order to help him overcome the adversity he faces. Once the Nazis start bombing Warsaw, Rudi comes to a realization that Hitler was a tyrant who refused to follow God's law.  Rudi's unwavering faith in God reflects a poignant precept that can be found in the Gospels. In Matthew 17:20, it reads: "Because you have so little faith. I tell you the truth, if you have faith as small as a mustard seed, you can say to this mountain, 'Move from here to there' and it will move. Nothing will be impossible for you" (Matthew 17:20). Rudi is confronted by various external and internal conflicts, including a quarrel with Josef that results in him choking his nemesis. In addition, Rudi must care for a smaller child while enduring the butter coldness in the forest. Rudi feared what would happen in the future being cared for by a total stranger instead of his father. Nonetheless, Rudi's father is adamant that God will protect Rudi from any harm, as he believes that God promised him that Rudi would be safe under the auspices of a resistance group in the forest.
As the war progresses and maintaining faith in God was beginning to wane, Rudi begins to question human nature and whether or not man is intrinsically evil or if the Nazis were brainwashed by a nefarious leader who propagated an inverse moral canon that justified the systematic murder of Jews. Morality becomes a pervasive theme that Hess explores from a variety of angles. Resistance fighters to the Nazis refuse to kill German children under the age of sixteen, so instead they opt to capture and imprison Germans under the age of sixteen. In contrast, the Nazis treat the Jews with barbarity and disregard for human life, as they inflict violence on a quotidian basis based purely on their religious faith. Rudi is fortunate that he appears to be Swedish, or a member of the Aryan race, so he does not have to endure such harrowing violence and harm.
A Father's Promise is a well-written example of historical fiction that portrays World War II in an unconventional manner. Hess traces the maturation of Rudi, a Christian boy who is forced to grow up at young age and learn how to survive during a tumultuous epoch without the guidance of his father. This work largely omitted dramatic scenes that detailed the death and carnage wrought by the war and the aggression of Hitler's Nazi state. Rather, Hess shines a light on how Christians treated Jews with far more dignity and respect.  This discursive framing underscores the Christian nature of this work and proffers an argument about human morality being rooted in the Christian faith. As such, this work can be read as a propagandistic piece of literature intended to convert non-Christians. The comparison of the inverted Nazi moral canon and the hegemonic western one reifies the propagandistic nature of the work.
Works Cited
Hess, Donnalynn. A Father's Promise. United States: BJU Press, 1990. Print.
Time is precious
don't waste it!
Get instant essay
writing help!
Plagiarism-free
guarantee
Privacy
guarantee
Secure
checkout
Money back
guarantee
Get a Free E-Book ($50 in value)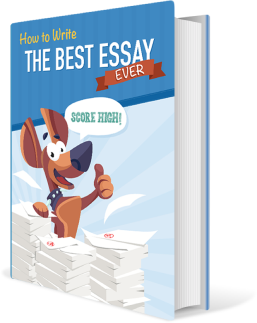 How To Write The Best Essay Ever!