Case Memo, Case Study Example
This Case Study was written by one of our professional writers.

You are free to use it as an inspiration or a source for your own work.
Student's Name
Professor's Name
Course Title
Due Date
To: CEO Vince McMahon & Board of Directors
From: John David, Senior Manager
Date: July 15th, 2013
RE: Competitive Strategy
WWE has come a long way in becoming a major part of America's mainstream culture. The recent changes in the external environment present both opportunities and threats to the company but WWE is in a strong position to strengthen its competitive position. The company should particularly pursue two growth avenues which include moving from subscription-based digital video content to free ad-based digital video content on its website and creating local leagues of WWE around the world.
Opportunities: One of the major growth opportunities for WWE lies in digital media which is currently the least profitable revenue stream in terms of profit margin. WWE earned only $5 million on total revenues of approximately $29 million from digital media in 2010 which pales in comparison to operating income of $ 50 million on total revenues of $97.40 million from consumer goods and approximately $119 million on total revenues of $332 million approximately from live & televised entertainment during the same period. Another opportunity lies is developing local versions of WWE leagues in emerging economies with huge wresting fan base such as China. The company's annual revenues over the period 2007-2010 seem to indicate U.S. market has saturated and there is little room to grow, thus, the company should expand overseas to take advantage of massive growth opportunities.
Risks: WWE has been embracing the reality television format as the modern format of its live wrestling matches as well as WWE Tough Enough series reflect. This is a risk that this format may have short shelf-life as the popularity of reality television fades away. The sheer number of reality series available to viewers means the market is already crowded and WWE may have limited scope for differentiating itself from the competition. Another risk facing the company is changing consumer tastes as reflected by the popularity of mixed martial arts which target WWE audience base. WWE has toned done use of violence and abusive language but this strategy could backfire if it alienates the core base. The popularity of mixed martial arts may also be due to the fact that audiences are still drawn to more realistic fighting elements.
Current Situation: First of all, WWE is in a period of stalled growth. The annual revenues have varied between approximately $478 million and approximately $526 million between 2007 and 2010 and only 2008 enjoyed revenues of over $500 million. The company's digital strategy still has not been able to show true profit potential. The company has not been able to produce as many wresting stars in the last few years as it has in the past which may be why it has re-established a working relationship with "Stone Cold" Steve Austin. The company has licensing deals with local stations in 145 countries which reflect the company's brand power but U.S. continues to be its single-most important market. WWE also faces competitive threats from mixed martial arts which is more brutal and extreme in nature and may continue to attract WWE fans who demand more violence-fueled matches.
Arguments/Recommendations: One of the keys to WWE's success over the years has been the company's willingness to break away from the tradition and adopt innovative strategies. Even though the company has been a participant in e-commerce for quite a while, e-commerce continues to be a minor contributor to the company's overall revenues. One strategy may be to break away from the subscription-based model to free ad-supported model, much like YouTube. The company's core customers are between the ages of 12 and 34 who are major consumers of digital media and the company's fan base is tens of millions of fans. Ad-based business model may be more lucrative because it will significantly increase traffic to the company's website, especially from outside the U.S. where consumers have lower income but nonetheless, display high loyalty to WWE brand. The potential downside to this model is that it may eat into TV audience of live matches and could hurt revenues from TV partners. Another strategy is to create local versions of WWE leagues in countries outside the U.S., with most of the wrestlers having local background. This strategy will enable the company to benefit from first-mover advantage and may also create additional revenue streams such as licensed merchandize and live shows ticket sales. The potential risks with this strategy is that it may spread the company's financial resources thin and the costs and revenue estimations may be quite off the mark due to entirely new territories. Any failure may also hurt WWE brand as well as future international expansion initiatives.
The company could take a safer approach towards e-commerce by complimenting subscription-based model with ad-supported free model and monitor the reaction of the market over a particular period of time to develop more effective business strategy. Similarly, the company may stage more matches on international avenues than it is currently staging to gauge the reaction of the market as well as reduce the potential of failed international venture.
Stuck with your Case Study?
Get in touch with one of our experts for instant help!
Messenger
Live chat
Time is precious
don't waste it!
Get instant essay
writing help!
Plagiarism-free
guarantee
Privacy
guarantee
Secure
checkout
Money back
guarantee
Get a Free E-Book ($50 in value)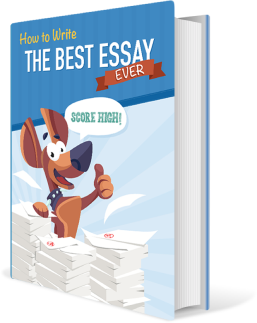 How To Write The Best Essay Ever!