Catheter- Associated Urinary Tract Infection Prevention, Term Paper Example
This Movie Review was written by one of our professional writers.

You are free to use it as an inspiration or a source for your own work.
Introduction
In this research catheter associated urinary tract infection prevention will be explored. There are recent studies revealing that catheter induced urinary tract infections are increasing. As such, healthcare professionals ask, what can be done to reduce the increase and prevent catheter induced infections entirely in nursing practice. With these increasing incidences healthcare research has been focused on studying causes and strategies, which can be used to facilitate better interventions during insertion and after care when catheters are inserted.
Many protocols have been established, but still this irregularity persists in clinical practice. Is this a nursing intervention dysfunction or are the catheters being used currently produce allergic reactions initiating these infections? For these concerns to be addressed a thorough investigation must be conducted. Studies will have to continue over a period of time to differentiate among possible causes. Identifying possible causes is the first step in preventing this problem. If a cause cannot be identified no preventative interventions could be effective. A total of six articles have been reviewed in trying to establish explanations for this irregularity and how it can be prevented in healthcare settings.
Background
Literature has shown where catheter associated urinary tract infections are the most common nosocomial infections in the healthcare industry. This accounted for 40% of all hospital infections annually. Unfortunately, 56% of hospitals in United States of America do not have a system to monitor incidences of urinary infections caused by catheters. More importantly, 74% of hospitals do not evaluate the length of time an indwelling catheter is inserted in a patient (Andreessen, Wilde & Herendeen, 2012).
Other sources have reported that there are as many as 720,000 catheter associated infections in the heathcare discipline annually occurring in United States of America. An interesting development linked to this irregularity is the rising costs of care due to this abnormality. Some nine (9) million dollars are expended on treating catheter induced urinary tract infections in the country annually. Besides, of greater concern statistics show where in 2002 an estimated amount of 99,000 patients lost their lives due to catheter related urinary tract infections and its ensuing complications (Strouse, 2015).
Subsequently, the institute of Medicine in 1999 while admitting that to err is human has contended that catheter related urinary tract infections occurring in health care settings are preventable medical errors. Currently, it has become a huge challenge to healthcare safety. In addition when attempting to relate Medicare reimbursement to high quality care reduction and safety in the United States of America, the Department of Health and Human Services defined catheter induced urinary tract infection as an hospital acquired condition (Strouse, 2015)
Further data has revealed through Centers of Disease Control (CDC) that health care related infections have become one of the top ten (10) leading causes of death in United States of America. Seriously, these deaths and infections are viable liabilities for medical malpractice cases. In acute care settings catheter associated infections are the most prevalent. Consequently, the Association for Professionals in Infection control and epidemiology has made statements regarding steps, which ought to be taken in addressing this very sensitive healthcare issue. This has become a financial burden on the system and patients generally (Kahnen, Flanders & Magaong, 2011).
One such statement relates to responsibility of medical surgical nurses in ensuring that indwelling catheter care is conducted on patients who have to use them on a long term basis due to incontinence or any other reason. Evidence-based practices regarding timely removal of indwelling catheters when no longer clinically needed was one of the first line approaches towards controlling the infection. Another prophylactic intervention is monitoring the catheter insertion site for cleanliness to avoid growth of microorganisms. A third technique was training patient care technicians concerning catheter care when they have to be inserted in patient (Kahnen et.al, 2011).
Summary
Despite the evidence that catheter associated infections are compromising healthcare quality still there is very little said in literature regarding the possible causes. My contention here is that we cannot prevent any condition from occurring if the causes are not revealed and clear. Therefore, advanced practice nurses engaged in research along with urologists ought to invest in more intense studies into reasons for catheter related infections in heathcare settings. It is true that catheters are foreign agents in the human body. However, how much research has been conducted regarding the impact of catheters on urinary tract infections? The independent variable guiding this proposition is catheter. Why then, is there not more investigations regarding the types of catheters introduced into the human body?
Butler (2011) advances that professional nurses can and must prevent urinary tract infections. This writer continues to emphasize the fact that professional nurses play an important role in urologic surgical preparation, especially, for bladder outlet obstruction procedures requiring catheterization. It was suggested that there are alternative measures professional nurses can take to relief urine retention other than a continuous drainage. These nursing techniques are as valuable in restoring bladder tone as indwelling catheters (Butler, 2011).
While these facts presented by Butler (2011) for the majority of bed ridden patients in nursing homes there is no other alternative to catheterization. How responsible are professional nurses in preventing those infections? Halm & O'Connor (2014) ask if system-based interventions affect catheter- associated urinary tract infections. They confirmed Dr. Frederick Foley recent studies findings that there is an estimated amount of 30,000 catheters being used in the healthcare industry across United States of America yearly. This being so an estimated amount of 500,000 related infections occur most of them being due to prolonged unnecessary use of catheters (Halm & O'Connor, 2014).
The authors explained that with respect to the etiology of prolonged use of catheters strategies could be adapted whereby indwelling catheters do not have to be inserted and left longer than necessary. Some measures are tagging the date catheters are inserted and removing them promptly when DC by the urologist. Besides, massive catheter education among staff was recommended with emphasis on catheter indication protocols for preventing unnecessary catheter insertions in clinical settings (Halm & O'Connor, 2014).
Conclusion
Bernard, Hunter & Moore (2012) conducted research and discovered that by reducing the length of time catheters are inserted is a valuable preventative measure for catheter associated urinary catheter infections. This coincides with Halm & O'Connor's (2014) understanding of catheter related urinary tract infection prophylaxis. As such, in attempting to answer the question, is this a nursing intervention dysfunction or are the catheters being used currently produce allergic reactions initiating these infections? The foregoing literature while suggesting that it is essentially a nursing intervention issue the major contributory factor lies in the length of time catheters are left in situ without being attended by nursing staff (Bernard, Hunter & Moore, 2012) (Halm & O'Connor's, 2014). My recommendation, especially, for nursing homes where this irregularity is most prevalent is that regulations be made instituting penalties for catheters, which are left inserted unnecessarily.
References
Andreessen, L, Wilde, M., & Herendeen, P. (2012). Preventing Catheter-Associated Urinary  Tract Infections in Acute Care. J Nurs Care Qual 27(3); 209-217
Bernard, M. Hunter, K., & Moore, K. (2012).A Review of Strategies to Decrease the Duration of  Indwelling Urethral Catheters and Potentially Reduce the Incidence of Catheter-Associated  Urinary Tract Infections. Urologic Nursing 32(1); 29 -32
Butler, T. (2011). Professional Nurses Can and Must Prevent Urinary Tract Infections. The Oklahoma Nurse
Halm, M., & O'Connor's, N. (2011). Do System-based Interventions Affect Catheter Associated Urinary Tract Infection. American Journal of Critical Care, 23(6); 505 -512
Kahnen, A. Flanders, S., & Magaong, T. (2014). Catheter-Associated Urinary Tract Infections: Making Them Matter. Academy of Medical-Surgical Nurses, 20(6); 4-8
Strouse, A. (2015). Appraising the literature on bathing practices and catheter associated urinary tract infection prevention. Urologic Nursing, 35(1), 11-17.
Stuck with your Movie Review?
Get in touch with one of our experts for instant help!
Messenger
Live chat
Time is precious
don't waste it!
Get instant essay
writing help!
Plagiarism-free
guarantee
Privacy
guarantee
Secure
checkout
Money back
guarantee
Get a Free E-Book ($50 in value)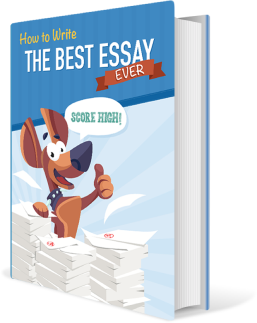 How To Write The Best Essay Ever!