Deviance and Social Control in Stand and Deliver, Movie Review Example
This Movie Review was written by one of our professional writers.

You are free to use it as an inspiration or a source for your own work.
In Stand and Deliver, high school math teacher Jaime Escalante begins a new job at a high school, where he is hopeful that he will be able to create meaningful change among his students. When he first enters the school, however, he is surprised at the population of students that he is being asked to teach. As an individual that was formally trained as a calculus instructor, he is bothered by the fact that his school administration considers his student population to be incapable of learning a high level math. In spite of this frustration and in spite of the administration, Escalante applies his knowledge of teaching and mathematics to help inspire his students to learn the topic. After much struggle and an increased personal connection with his class, they succeed and achieve high scores on the AP Calculus exam. However, because of their high scores, the test administration company believed the students to be cheating. Thus, Escalante motivates them once again to study hard for the test and prove the examination board wrong. This is a story of how a teacher used his personal motivation and understanding of math to motivate and help a population excel that is discriminated against in society.
Conflict theory and functionalism can be used to gain a better understanding of the events that occur in Stand and Deliver. Specifically, conflict theory states that different groups in society have different resources available to them and the upper class exploits this difference in order to remain in power. This is evident in this film because Escalante's students are seen as lesser citizens. Because they are largely minorities and come from disadvantaged backgrounds, the school administration simply assumes that they do not have enough physical and mental resources available to help them learn a high level math. While this understanding is likely based on the previous performance of their students, it shows how middle to upper class individuals can use this assumption in order to keep themselves in power. By not providing these students with educational resources, they are dooming them to follow the steps of their family and remain impoverished. Thus, the administration and teachers are implementing control over these disadvantaged individuals by perpetuating bias concerning their group. Meanwhile, functionalism states that the mental state of an individual is conducive to his or her success. Because these students are being taught that they are not able to learn certain subjects by members of their school community, they start to believe this to be the case. Therefore, their own mental state prevents them from learning high level material, and they begin to fit the mold of the opinions issued by the administration and other teachers at the school.
The time and location shapes the experience for the individuals in the film because during the time period in which the movie was filmed, the United States was grappling with an increase in the influx of immigrants, without a comprehensive understanding of how they should educate students with a variety of educational and cultural backgrounds. When the students are portrayed at first in the movie, they are shown to be unruly. They are speaking loudly, throwing objects around in the classroom, and disobeying the teacher. This behavior is in stark contrast to what would be shown in a movie featuring primarily white students in the classroom. While there would be an occasional whisper or passed note, all students would be generally behaved and focusing on instruction. Thus, the individuals who produce films typically provide an ethnocentric view of the populations that are included. From the white opinion, it would appear that these students are unruly and unteachable. However, Escalante shows the viewer that it is not reasonable to think of students in this manner due solely to their economic background and color of their skin.
This film highlights the concepts of Eurocentrism, classism, and privilege and oppression. A majority of the teachers and administrators in the film embody the concept of Eurocentrism for disliking the students and failing to believe in their abilities simply because they are not of European descent. Clearly, this is a class issue as well because these same individuals do not believe that the students have the ability to do what it takes to succeed because of their lack of support at home. Last, this exemplified privilege and oppression because as a consequence of these Eurocentric and classist views, the privileged teachers and administrators are effectively continuing the oppression of their students by actively preventing them from being able to have access to a fair education.
To conduct a research study on this movie, it would be interesting to determine the impact of the viewpoints of administration and teachers with regards to race, income, and ability of students on test scores. Thus, schools should be selected to participate in this study if they are composed primarily of minority students from low-income backgrounds. Next, schools will be separated into two groups based on the perceptions that they have towards their students. One group will be placed into the "culturally accepting" category, in which teachers and administrators actively try to support the students from an understanding of their disadvantage and hold them to high standards regardless. A second group will be placed into the "Eurocentric" category, in which teachers and administrators allow biases and assumptions regarding race and income to lower the standards for their students and avoid teaching them subject matter that they believe to be too challenging for them for these reasons. A longitudinal analysis will be  conducted to determine the state test scores of these institutions over a several year long period. Additional data will be collected to determine the college entry rate of these individuals in addition to their first career choices. Analyses will be performed separately on the groups at first to determine their average test scores and skills that they achieved prior to graduating high school. These successes will then be correlated to their likelihood to enter a supportive college or career to help them to continue to develop their skills. To determine the difference between test scores for the two groups, a student's t-test to detect variance will be performed. The additional information will be summarized using qualitative data to gain an understanding of how the test scores impacted college and career choice. Overall, it is expected that this study will show that schools that are not willing to limit the potential of their students will not only have students with higher test scores, but they will also go on to have better college and career options. Individuals who feel limited early in their career are most likely to internalize this mental state and avoid striving to achieve goals because they feel that the odds are already against them. Thus, schools have the potential to shape the mental states of their students and enhance equality. Schools are more effective when they do not discriminate against their students on the basis of skin color and income and push them to do their best. In order to find similar results while using less time for the study, it would also be possible to conduct a cross-sectional evaluation of the same data by issuing surveys to participant schools.
In conclusion, this analysis of Stand and Deliver shows that it is the perception of people that effectively reduces the ability for minority groups to break the status barrier. Because people systematically discriminate against them, even when they are young high school students, they are taught from an early age that they are not good enough. Thus, not only their lack of resources weighs against them, the attempt of groups in power to maintain this power differential continues to be an issue. To resolve this problem, it is important to modify school programs that serve primarily minority and low-income students to help them understand that they really are capable of achieving their goals. It is unfair of us to limit their potential by making blanket assumptions about their abilities. Thus, it is our responsibility to refine current education practices so that the future generations could achieve the successes that they deserve.
Stuck with your Movie Review?
Get in touch with one of our experts for instant help!
Messenger
Live chat
Time is precious
don't waste it!
Get instant essay
writing help!
Plagiarism-free
guarantee
Privacy
guarantee
Secure
checkout
Money back
guarantee
Get a Free E-Book ($50 in value)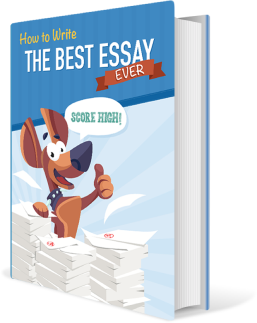 How To Write The Best Essay Ever!