Home
/
Research Paper
/
Causes and Effects of Gun Crime in the United States of America, Research Paper Example
Causes and Effects of Gun Crime in the United States of America, Research Paper Example
This Research Paper was written by one of our professional writers.

You are free to use it as an inspiration or a source for your own work.
The gun violence has resulted to numerous deaths in the United States. At the present nearly all the 50 states has put in place laws that control gun use. However, the laws governing use of guns vary from one state to another because some states allow use of guns, especially in shooting sports or some states allow its citizens to walk with guns. These states include Arizona, Georgia, Kentucky, and Washington. There has been argument that American citizens need guns as the guarantor of their freedoms, as they consider that only armor may guarantee US citizens' liberty from the federal government. Beside with a series of others that maintain private gun ownership, are these arguments pinned up on the fact that in the American constitution itself, is written an amendment, which makes sure that it is the right of the people to keep and bear arms. The constitution keeps the citizens the right to have and use guns, which has been an argument among the users of guns. In the US, suicides due to gun crimes accounted for approximately 6 of every 10 gun deaths in 2010 and just more than half of all deaths (Kleck, 2004).
In the US there are at present 300 million firearms produced, and eighty five million persons are firearms owners, moreover the US has forty six percent of the world's guns. Currently we hear more concerning children and teenagers killing one another accidentally or for murder with a gun; however this is not because we do not have sufficient laws on guns. Children may get their hands on tobacco, and alcohol or other drugs that there are laws against. It has nothing to do with the laws; nevertheless, it does have to do with the people not caring concerning the laws. So putting a ban on a gun won't keep them out of the hands on a child either. The youth and children can easily access drugs that will encourage violent behaviors that attract the use of guns. The crime rate has increased because individuals use drugs that have introduced them to gun crimes (Cook & Goss, 2014).
Although, many people possess guns for the reason that they use for self defense by worsened the case. This is because these guns are being used wrongly, especially to commit crimes. Based on 2013 statistics in the state of Arizona, it is evident that there were more than 240, 393 crime cases that were reported. This is just one case that point out the rate of gun crime rate. In addition, despite the strict laws governing guns in New York, it was reported that 435, 194 crime offenses were committed. The laws make owning of the guns illegal. Furthermore, before the introduction of laws that was designed to reduce gun crime rates in Florida, it was estimated that deaths due to guns were about 11.7 per 100,000 persons. With this proof statistic still demonstrate that guns kill far more people from murder then they do attempting to save their own life or the life of somebody else (Kruschke, 2005).
The results shows that there are gains of individuals being able to buy a firearm and carrying it around, because a majority of people within Arizona carries a firearm consequently everybody is aware that it could be outstandingly unsafe to commit any sort of crime without the risk of people shot at. The individuals feel that it is normal for individuals to own guns. This idea has made many people to believe that they should own a gun even if it means not using it. The individuals have been tempted in many instances to commit crimes they did not intent to. Gun ownership has increased in the US in the past decades. The ownership varies from region to region, and across geographic regions. The Northeastern United States has 25% of the guns and 60 % rates of ownership in the East South Central. In the statistics, 49 % of male owned the guns as compared to about 33% of female.  In addition, 44 % of the guns in the US are owned by whites as compared to only 24% of nonwhites. There are many instances where the whites commit crimes by using the guns on non-whites (Cook & Goss, 2014).
Because guns are allowed in States, such as Arizona, Georgia, Kentucky and Washington, there are many challenges that come with it. The aspect of allowing guns in these states have allowed crimes to be committed using the guns. The individuals owning the guns believe that it is fashionable and legal to own guns. This kind of thinking has increased crime in the society because they can use these guns to commit crimes, like robbery, murder, theft, as well as assault.
Additionally, gun ownership has become a culture especially in states that allow gun ownership. Arizona is one of the many states that allow its members to own guns. Owning a gun is normal because the law allows that. For instance, Gabrielle Gifford defenses the state of Arizona arguing that it was Arizona's tradition. This was argument based on her experience when she shot many times on the head in Tucson. Also, the gun ownership is as a result of socialization into rural hunting tradition. The US has had both extensive ownership of plantations and millions of acres of public lands that accessible for hunting. The members hunting use guns because they treat this as leisure. This element has allowed them to have guns in order to hunt. The gun ownership has been attributed to recreational hunting (Pilkington, 2011).
It has been established through research that gun increases the probability of committing crime or engaging in a violent activity. Most Americans have committed crimes because they can easily access guns. This is has impacted the young people because as they grow, they are interested to own a gun and in the event of acquiring a gun will influence them to commit a crime. Parents have also contributed to the increase of guns in the society. The children emulate their parents because they see them owning guns. The children may use guns carelessly in most cases kills their peers or even parents. The users of guns are not always keen of dangers related to guns and they do not exercise control while using guns. The accessibility of firearms in the "secondary" markets is widespread phenomenon. It has been estimated that about 60-70% of firearms sales in the U.S. are carried out via federally licensed firearm dealers. The remaining 30% are transacted through the secondary market, where formerly owned guns are transferred by non-dealers in the market. This has increased the number of firearms in the hands of civilians (Levy et al, 2000).
US policy on guns attempts to maintain the right of majority of the citizens to own guns and at the same time limiting access by persons perceived to present a higher risk. The gun users abuse the rights guaranteed by the policy and use them for crime reasons in many cases. Consequently, the query that has occurred due to the causes and effects of guns within the US is, do more guns mean more safety? According to the statistics indicated that on average there are two hundred and forty three justified guns homicides, like the shooting of a home burglar, between 2005 and 2010. The statistics demonstrate that the number is small, which implies that the mainstream of the population use firearms for wrong reasons, especially in crime. The inference from this information is that there are individuals who do not abuse the laws of being able to have a firearm; however, those who suffer from mental disabilities such as "Jared Lee Lougherner" and others in ownership of firearms could be tremendously dangerous for the society. The mentally disabled can use firearms to kill unsuspecting persons (Guns in America, n.d).
Finally, many persons in the US own guns because they believe that they have the right to own these devices. The number of guns in the society has increased and has posed a lot of danger to the public. Crime rates have increased in the past few decades since the members of the society have easy access. Eventually, to decrease crime rates, as well as death rates the community should deeply reexamine the effects of guns and put in place adequate measures directed at stopping the trend.
References
"New York Crime Rates 1960 – 2013." New York Crime Rates 1960 – 2013. N.p., n.d.Web. 16 Mar. 2015.
Agnew, R., & Brezina, T. (2012).Juvenile delinquency: Causes and control. Oxford: Oxford University Press, USA.
Cook, P. J., & Goss, K A. (2014).The gun debate: what everyone needs to know. Oxford, Oxford University Press.
Guns in America." NumberSleuth. N.p., n.d. Web. 16 Mar. 2015. Kleck, G. (2004). Measures of Gun Ownership Levels of Macro-Level Crime and Violence Research. Journal of Research in Crime and Delinquency ,41 (1): 3–36.
Kruschke, E. R .(2005). Gun control: a reference handbook. Santa Barbara, CA, ABC-CLIO.
Levy, L. W., Karst, K. L., & Winkler, A .(2000). Encyclopedia of the American Constitution. New York: Macmillan Reference USA.
 Pilkington, Ed. "US Gun Crime: Death for Sale." The Guardian. N.p., 10 Jan. 2011. Web. 16 Mar. 2015.
United States Of America, Arizona. Department of Public Safety. Crime In Arizona. By Robert C. Halliday.N.p.: n.p., n.d. Web. 16 Mar. 2015.
Weir, W .(2007) A well regulated militia: The battle over gun control. North Haven, Conn: Archon Books.
Stuck with your Research Paper?
Get in touch with one of our experts for instant help!
Messenger
Live chat
Time is precious
don't waste it!
Get instant essay
writing help!
Plagiarism-free
guarantee
Privacy
guarantee
Secure
checkout
Money back
guarantee
Get a Free E-Book ($50 in value)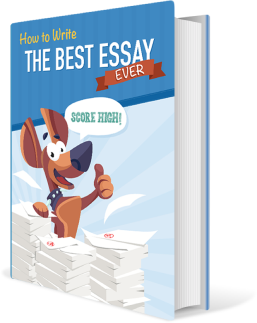 How To Write The Best Essay Ever!