Home
/
Research Proposal
/
Censorship of Internet Users and Online Protestors in China, Research Proposal Example
Censorship of Internet Users and Online Protestors in China, Research Proposal Example
This Research Proposal was written by one of our professional writers.

You are free to use it as an inspiration or a source for your own work.
Research Questions: How do the censorship policies of the CCP affect the general activities of Chinese citizens on social media?
China is well-known for its censorship policies, which extend to the internet and social media. The country has a long history of censoring political dissent and controlling information flow, which continues today. But how does censorship work in China? What does it mean for the average Chinese citizen? And how do the censorship policies of the CCP affect the general activities of Chinese citizens on social media? Research explores several questions and tries to understand the impact of internet censorship in China. The China Communist Party is the main driver of the internet censorship campaign in China and has used this technique to maintain its political relevance for several years with little or no regard for the country's citizens.
Censorship of the Internet in China
The Chinese government has censored online information since the early 2000s to control dissent and prevent opposing viewpoints (Chai, 2022). These policies have profoundly impacted how Chinese citizens use social media and communicate with each other. Gallagher & Miller (2021) point out that one of China's most well-known examples of internet censorship is the Great Firewall, which blocks access to certain foreign websites and content deemed undesirable by the China Communist Party (CCP). The impasse of the current internet has resulted in many well-known social media sites like Facebook, Twitter, and YouTube being blocked off from access in China.
As a result, Chinese internet users have turned to domestic alternatives such as Weibo and WeChat as alternative social platforms to stay connected with friends and family (Gallagher & Miller, 2021). However, these platforms are also subject to strict censorship rules set by the government. For instance, sensitive topics such as freedom of speech and human rights are often censored. In addition to censoring social content, the Chinese government monitors online activity for signs of dissent or "subversive" behavior (Cebul & Pinckney, 2021). The situation has led to a climate of self-censorship among Chinese internet users, who are often afraid to speak out or express their opinions freely for fear of retribution from the authorities (Han & Shao, 2022). Overall, the heavy hand of government censorship has significantly impacted how Chinese citizens use social media and communicate with each other online.
The Activities of Chinese Citizens on Social Media
The CCP heavily censors the activities of Chinese citizens on social media. The Party monitors all online activity and deletes any content deemed anti-CCP or counter-revolutionary (Han & Shao, 2022). This has a chilling effect on free speech and results in self-censorship by many users, who feel intimidated by the ruling Party's policies. Chinese social media users are influenced by the reality that principal platforms such as Facebook, Twitter, and YouTube are banned in China (Han & 2022). This leaves users with fewer options for sharing their thoughts and experiences online.
The Effect of Internet Censorship on the General activities of Chinese Citizens
Since the internet became widely available in China in the late 1990s, the country's government has sought to control its citizens' access to information online (Quan, 2021). The Chinese Communist Party (CCP) views the internet as a threat to its power, so it employs various methods to censor online content and silence dissent. These censorship policies have a wide-ranging impact on the everyday lives of ordinary Chinese citizens. For instance, the "Great Firewall" of the government blocks access to several well-known international websites, including Facebook, Google, and YouTube. This makes it difficult for people to communicate with friends and family abroad or to access information that needs to be approved by the CCP.
The censoring of social media sites like WeChat and Weibo has significantly influenced how people connect and communicate online (Imanaga, 2022). The government often uses these platforms to spread propaganda and censored news while censoring any dissenting voices. This has made it difficult for people to trust what they see online, leading to self-censorship among users.
Overall, the CCP's censorship policies have harmed the daily lives of Chinese citizens. While the government has been able to maintain its grip on power, ordinary people have been left feeling isolated, anxious, and mistrustful of the information they see online.
The China Communist Party's policies on Internet Censorship
The China Communist Party (CCP) has a long history of censoring the internet and online activity within its borders. Imanaga (2022) says that the CCP views the internet as a tool that can spread information and ideas contrary to the government's official stance. As such, the Party has implemented several policies and measures to restrict online activity and curtail the free flow of information. The Great Firewall is just one part of a wider effort by the CCP to control what Chinese citizens can see and do online.
The CCP uses various methods to censor the internet, including blocking websites, filtering search results, and monitoring online activity. These measures make it difficult for Chinese citizens to access information critical of the government or engage in political activism online.
In addition to blocking certain websites, the CCP monitors online activity and discourages people from using social media platforms. The Party believes that these platforms can be used to spread rumors and false information, which could lead to social unrest. To further discourage social media use, the CCP has banned popular foreign websites like Google and Facebook that are majorly linked with America and other political nemesis countries (Ruijgrok, n.d). The CCP also uses various techniques to monitor online activity and track down dissidents or individuals who are critical of the government (Zhuravskaya, 2022). These methods include monitoring internet traffic and tracking user IDs, IP addresses, and phone numbers (Imanaga, 2022). The Party employs tens of thousands of human censors to manually scan web content for sensitive topics.
Censorship of Online Protests in China
Since the early days of the internet, people have been using it as a tool to protest against various issues. The government often censors online protests. This is done to prevent the spread of information that could potentially lead to social unrest (Kozman, 2022). There have been several instances where online protests have been censored in China. In 2009, for example, there was a nationwide campaign against internet censorship which was quickly shut down by the authorities (Chai, 2022). In 2011, following the Arab Spring uprisings, there were also attempts by Chinese activists to use the internet to organize protests (Jiang et al., 2019). However, these were quickly thwarted by the government. The censorship of online protests in China will likely continue as the authorities attempt to maintain control over public opinion (Lu, 2018). This has significant implications for those who wish to use the internet as a tool for political activism.
Currently, online protestors are becoming increasingly common. With the rise of social media, more and more people are using the internet to voice their grievances against the government. In recent years, there have been a number of high-profile online protests in China, including the 2013 "We're Not Afraid" campaign against censorship and the 2014 "Occupy Central" movement in Hong Kong (Kozman, 2022). Although online protesting is still relatively new in China, it has already significantly impacted the country's politics. The Communist Party is now facing a new challenge from ordinary citizens who are using the internet to speak out against injustice and call for change. This is a major shift in Chinese politics, and it will be interesting to see how the government responds in the future.
Notably, since the early 2000s, online protestors in China have been using the internet to voice their dissatisfaction with the Communist Party of China (CCP) and the government (Jiang et al., 2019). While the CCP has made some attempts to engage with online protest, its overall approach has been one of repression and censorship. This was also evident during the Jasmine Revolution in 2011 when the CCP cracked down on online and offline dissent (Jiang et al., 2019). In a country where freedom of expression is severely limited, online protest offers a rare opportunity for people to speak out against injustice.
Conclusion
The CPP spearheads internet censorship campaigns and political witch hunts for online users who are regarded as anti- Government sympathizers with little or no regard for its Chinese citizens. The censorship policies of the China Communist Party CCP have a profound effect on the general activities of Chinese citizens on social media. Since it had little control over the activity and content of social media sites like Facebook and Twitter, the government went a step further and restricted access to them in the nation. By censoring internet users and online protestors, the CCP creates an environment of fear and mistrust, which inhibits free speech and democracy. The CCP's censorship policies also prevent Chinese citizens from accessing information that could be critical of the government, which stifles dissent and keeps people in the dark about important issues.
References
Cebul, M., & Pinckney, J. C. (2021). Digital Authoritarianism and Nonviolent Action: Challenging the Digital Counterrevolution. United States Institute of Peace.
Chai, Peter. "A Short Review of Social Movements in China." Available at SSRN 4097672 (2022).
Gallagher, M., & Miller, B. (2021). Who Not What: The Logic of China's Information Control Strategy. The China Quarterly, 248(1), 1011-1036.
Han, R., & Shao, L. (2022). Scaling authoritarian information control: how China adjusts the level of online censorship. Political Research Quarterly, 75(4), 1345-1359.
Imanaga, E. (2022). Internet Usage in Political Activism and its Outcomes: Hong Kong and Black Lives Matter.
Jiang, J., Meng, T., & Zhang, Q. (2019). From Internet to social safety net: The policy consequences of online participation in China. Governance, 32(3), 531-546.
Kozman, C., So, C. Y., Salim, S. K., Movahedian, M., El Amin, J., & Melki, J. (2022). Social media behavior during uprisings: selective sharing and avoidance in the China (Hong Kong), Iran, Iraq, and Lebanon protests. Online Media and Global Communication.
Lu, Jiayin, and Yupei Zhao. "Implicit and explicit control: Modeling the effect of internet censorship on political protest in China." International Journal of Communication 12 (2018): 23.
Quan, Emily. "Censorship Sensing: The Capabilities and Implications of China's Great Firewall Under Xi Jinping." Sigma: Journal of Political and International Studies 39.1 (2022): 4.
Ruijgrok, Kris. "Illusion of control: how internet use generates anti-regime sentiment in authoritarian regimes." Contemporary Politics 27.3 (2021): 247-270.
Yang, S., & Wu, F. (2022). From online mass incidents to defiant enclaves: political dissent on China's Internet. The China Journal, 87(1), 20-39.
Zhuravskaya, Ekaterina, Maria Petrova, and Ruben Enikolopov. "Political effects of the internet and social media." Annual review of economics 12 (2020): 415-438.
Stuck with your Research Proposal?
Get in touch with one of our experts for instant help!
Messenger
Live chat
Time is precious
don't waste it!
Get instant essay
writing help!
Plagiarism-free
guarantee
Privacy
guarantee
Secure
checkout
Money back
guarantee
Get a Free E-Book ($50 in value)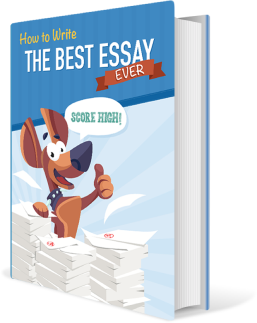 How To Write The Best Essay Ever!