Home
/
Research Proposal
/
To What Extent Should Indigenous Entrepreneurship Be Diversified in Jamaica? Research Proposal Example
To What Extent Should Indigenous Entrepreneurship Be Diversified in Jamaica? Research Proposal Example
This Research Proposal was written by one of our professional writers.

You are free to use it as an inspiration or a source for your own work.
Topic
To what extent should indigenous entrepreneurship be diversified in Jamaica?
Context/Background
Many businesses in Jamaica are owned by foreign nationals. This is an economic concern because foreign ownership confers economic benefit solely to these individuals (Ehrbar, 2008). As a consequence, the cash flow of the nation is such that money travels to outside entrepreneurs instead of remaining within the country. In order to achieve greater economic stability, it is essential for indigenous entrepreneurship to be diversified in Jamaica. Doing so will create jobs and ensure that the funds spent by Jamaican nationals will remain within the country to confer economic benefit in the form of tax revenue and personal profits (Blaug, 2007). There is potential for Jamaican nationals to enter the business setting by attracting foreign investment. Since many foreign entrepreneurs see opportunity in the region, it would be beneficial for these individuals to understand the enhanced benefit that working with Jamaican natives would bring to the area (McCullough, 2007). Thus, it is necessary to strike a balance between the efforts of nationals and foreign investors to stabilize the Jamaican economy and establish business opportunities that will be beneficial to both parties.
Research Questions
What is the proper balance between native Jamaican entrepreneurship and foreign investment?
How should Jamaican nationals enter the business setting within their country?
How will Jamaican nationals becoming entrepreneurs strengthen the economy of the country?
Empirical Research Methods
A literature review will be conducted to generate a current understanding of business in Jamaica in addition to how changes in this system can generate a stabilized economy in the region. This information will be utilized to provide suggestions indicating how the current state of Jamaican involvement in business could be improved. Studies have shown that one beneficial way of allowing Jamaicans to become entrepreneurs in their own country is to confer their involvement in the tourism industry (Butler, 1980). It is reasonable that nationals will be able to contribute the most significantly to knowledge of their country, adding to the importance of their relationship with respect to foreign investors (Butler, 1992). Such a relationship forms an appropriate balance because foreign investors will still be able to raise funds in the territory, while natives will become significantly involved in this industry (Chowdhury, 1989).
To ensure that indigenous entrepreneurship can be diversified in Jamaica, it is also necessary to determine which other markets Jamaican natives can plausibly enter (Echtner, 1995). Currently, many small businesses, such as restaurants, are owned in the country. However, a majority of foreign profits in Jamaica are related to tourism (Erisman, 1983). Thus, it would be beneficial to diversify business practices to include investment in hotels, cruises, airlines, and other necessary components of the industry (Finney & Watson, 1975). Furthermore, it would be beneficial for natives to find ways to take commerce and raising funds into their own hands to eventually become independent of foreign investors (Hailey, 1992). Doing so will allow for the establishment of business partnerships with foreign nationals, but prevent such involvement from becoming necessary, striking an ideal balance between native and foreign funding for business ventures (Harrison, 1992).
Theoretical Research
Economic theory plays an important role in the determination of how Jamaican nationals could become involved in the Jamaican tourism and commerce industries (Mankiw & Taylor, 2011). Supply and demand is an important tenet for this relationship because the extent of native involvement is limited by the number of individuals that wish to visit the area in addition to the amount of vacation destinations and tourist sites available (Jain, 2006). Thus, Jamaican nationals can create a market for visitation by creating more destinations and engaging in efforts to attract more commerce to the region. Jamaicans natives are unique from foreign investors in that they know their land and will therefore be able to create more desirable attractions based on their knowledge of their own people (Ritter et al., 2000). Overall, people are drawn to Jamaica not just because the land is beautiful, but because it offers a rich culture. Thus, natives are in the unique position to offer this experience to those who visit.
Analysis
In addition to data retrieved from the literature, Jamaican business owners will be provided with a survey to determine how they believe they can best enter the market in their country and expand their business. Foreign nationals in the area will also be interviewed to determine their opinions regarding diversification of entrepreneurship in Jamaica. Based on the provided evidence, recommendations will be provided to both types of business owners to strengthen their economic control and profits with regards to a proper balance concerning their mutual involvement.
Conclusion/Summary
It is apparent that Jamaican nationals are currently at a disadvantage with regards to business in their region. It is therefore necessary to improve Jamaican involvement in business and the economy to strengthen the country itself. Finding the correct balance between foreign investment and native Jamaican entrepreneurship has the potential to solve this problem. Thus, this study will propose ways for such resolution to be achieved to confer economic benefit to all involved parties.
References
Blaug, Mark (2007). "The Social Sciences: Economics" ( Methods of inference and Testing theories). The New Encyclopedia Britannica.
Butler, R. W. (1980). The Concept of a Tourist Area Cycle of Revolution: implications for the management of resources. Canadian Geographer, 14: 5-12.
Butler, R. W. (1992). Tourism Development in Small Islands: Past influences and future directions. In Small Island Development. D. G. Lockhart and D. Drakakis-Smith (eds.). Keele: Keele University.
Chowdhury, A. (1989). Entrepreneurship Development in Theory and Practice. Bangladesh: Bangladesh Management Development Centre.
Echtner, C. M. (1995). Entrepreneurial Training in Developing Countries. Annals of Tourism Research, 3: 119-134.
Ehrbar, Al (2008). "Supply". In David R. Henderson. Concise Encyclopedia of Economics (2nd ed.). Indianapolis: Library of Economics and Liberty.
Erisman, H. M. (1983). Tourism and Cultural Dependency in the West Indies. Annals of Tourism Research, 10: 337-361.
Finney, B. R. & K. A. Watson (eds.) (1975). A New Kind of Sugar: Tourism in the Pacific. Honolulu: East-West Center.
Hailey, J. (1992). The Politics of Entrepreneurship- affirmative policies for indigenous entrepreneurs. Small Enterprise Management, 3: 4-14.
Harrison, D. (ed.) (1992). Tourism and Less Developed Countries. London: Belhaven Press.
Jain, T.R. (2006). Microeconomics and Basic Mathematics. New Delhi: VK Publications.
Mankiw, N.G., Taylor, M.P. (2011). Economics (2nd ed., revised ed.). Andover: Cengage Learning.
McCullough, B.D. (2007). Got Replicability? The Journal of Money, Banking and Credit Archive. Econ Journal Watch, 4(3): 326–337.
Ritter, L.S., Silber, W.L., Udell, G.F. (2000). Principles of Money, Banking, and Financial Markets (10th ed.). Addison-Wesley, Menlo Park C.
Stuck with your Research Proposal?
Get in touch with one of our experts for instant help!
Messenger
Live chat
Time is precious
don't waste it!
Get instant essay
writing help!
Plagiarism-free
guarantee
Privacy
guarantee
Secure
checkout
Money back
guarantee
Get a Free E-Book ($50 in value)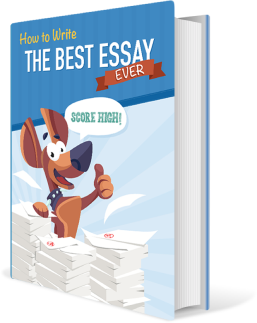 How To Write The Best Essay Ever!